Prophetic Word: September Is the Month of Wealth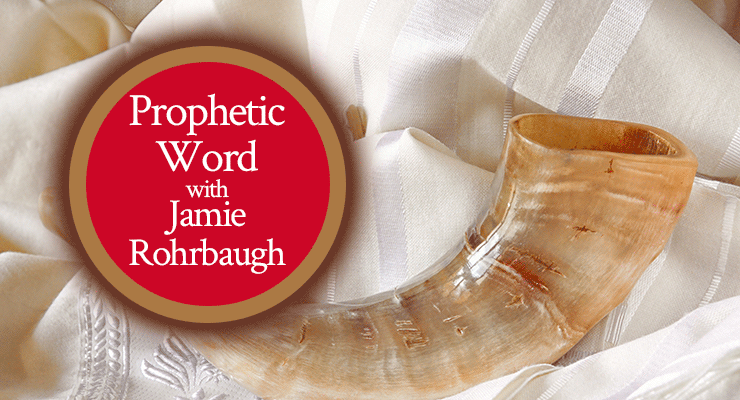 I sensed the Lord telling me several days ago that this upcoming month of September is "the month of wealth."
I asked Him for more details on this, and I was almost afraid to hear what He said–because I know that wealth doesn't come without adherence to the financial commands in His Word. And so many people want wealth, but they don't want to obey God. So I was nearly afraid to listen to what the Father wanted to say.
I prayed and prayed to be able to hear clearly, and finally asked the Lord to speak. I felt the holy furor of the Lord, and He said this:
"I am tired of seeing My people struggle and fail, and it is for lack of knowledge that the people perish.
My instructions are clearly contained in My Word, and if you will but follow them, you will have My blessing on your head–the level of blessing that will make you rich!
Many of you truly are rich in comparison to the poor of this world, but you are not yet rich in comparison to your hopes and dreams. But I desire to bring you into THAT level of wealth–the level that compares with your hopes and dreams!
But it is by strict adherence to every letter of My Word that this level of wealth comes.
AVAILABLE IN EBOOK OR PAPERBACK FORMAT!
Over Not Under: Financial Prosperity God's Way
Do you want God to empower you to get wealth, as He promised in Deuteronomy 8:18? Then this book is for you!
Over Not Under will help you gain deep insight about God's financial principles—and about how to activate His provision, blessing, and abundance in your life!
Not by adherence to the Law, but rather by adherence to everything I prescribe for you about MONEY.
My child, My heart bursts with love for you. I desire to provide all your needs, and I will; but I want to do so much more for you than just what you need. I want to co-labor with you on the earth to release My power and glory into this world's ecosystems and economies.
The level of wealth I want to give to you can only come through detailed examination and execution of the financial commands in My Word.
And in the month of September, I want you to finally take the time to examine carefully and cautiously what My Word says regarding the details of money management.
September is the month your wealth journey begins; it is the month of wealth.
You will not see the fruition of all things in September, but you will see the seeds sprouting which I have been longing for you to water these many years. These are the seeds of prosperity, the seeds of righteousness, the seeds of My ever-present help in trouble. But you cannot see these seeds sprout and grow without detailed attention to My Word!
If you will read the financial commands in My Word with blind faith–faith that sees only My truth and refuses to see any doubt–then you will see that I have more for you than you ever could ask or think.
You will also see that it's not that hard to get to the place of My prosperity, but you must abandon your trust in Yourself and in your own ways in order to get there.
September is also a month of FOCUS; focus on My Word.
Everything you see was created by the spoken word.
So if you have nothing except the ability to speak, you can still create anything you want. You can be like God and speak those things that are not as if they already were (Romans 4:17)!
To help you, Jamie wrote a book of hundreds of Biblical confessions for you—especially in the area of your finances. It called Speak Life Volume 1: Chart Your Course With Your Words, and it's our most popular book ever! Get your copy today and begin speaking LIFE over those things that concern you!
Focus on My rhema word as I instruct you, and focus on My Logos Word as I both show you Jesus and reveal My ways to you. You must focus on absolute dedication to doing what I say, just because I say it; your trust must be absolute.
But, My child, if you will trust Me absolutely, you will find that I am absolutely trustWORTHY. And it is your trust and faith that will take you out onto miracle territory, walking on water with My Son Jesus.
Do not despair. This is not the end, but rather the beginning.
This month of September is the beginning of many things. Wipe your slate clean of all the things you thought you knew, and learn all over again from My Word. Let My Word lead you and guide you, and you will make straight paths for your feet.
Love, your Abba Father."
Friend, do you receive this prophetic word for September–that September is the month of wealth–for yourself? If so, leave a comment below and boldly proclaim, "I take this for myself!"