Prophetic Word: "Take Things On a Daily Basis," Says the Lord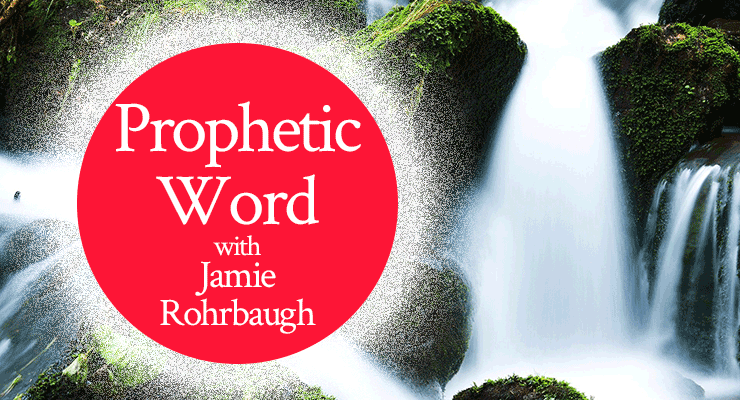 I heard the Lord say to us all this morning:
"I want you to learn to walk with Me on a daily basis, like I taught you in the Sermon on the Mount.
Too often, you are concerned with things that have not happened yet. You think a month out, or two months out, or a year out, and there's nothing wrong with that–except that you also worry, and I told you to take no thought for tomorrow when it comes to worrying.
Worrying is a sin, for it displays a lack of trust in Me.
Do I not provide for you on a daily basis? Do I not meet all your needs each day? I know you would prefer that TODAY I would meet all the needs you will have three months, three years, three decades out from now … but I do not always manifest My work so far in advance.
You have to trust Me. I will never let you go hungry or starve. I am a good, good Father who knows your every need. I am an on-time God, the only true God, and I will bring all things to fruition for you when it is time.
Time is literally in My hands.
The universe spins on its axis, and that axis is ME. I hold time in My hands, and it is a small thing. I am Jesus, whose very voice created time and continues causing it to happen. If I were to cease speaking, both time and the solar systems where it exists would cease to exist instantly.
Does that give you some perspective of what I mean when I tell you that your times are in My hands? As I inspired My servant David to write in Psalm 31:14-15:
"But as for me, I trust in You, O Lord; I say, 'You are my God.' My times are in Your hand; deliver me from the hand of my enemies, and from those who persecute me" (Psalm 31:14-15).
Time is a little thing to Me, but it is a big thing to you.
However, I want you to change your perspective on time so that it matches My thoughts and views.
Time is your friend. It is a gift I have given you. Time is an opportunity to spend time with Me, literally; to commune with Me in the secret place. Time is an opportunity to trust Me. And the time I have given you is your only shot to send things on ahead.
Cherish time. Stop worrying about tomorrow; cherish today instead. Cherish this moment with Me. Know that I will provide for all of your needs today, and tomorrow I will again provide for all of your needs for that day.
I am with you always, even unto the end of the world. What does it matter if things line up with your timing, as long as they agree with My timing?
I tell you truly that I am Master of time. Time is My servant. Stop treating time as if it were out to get you. Instead, do not worry about tomorrow. I've got you today, and I will be no less powerful tomorrow.
I do not wear out nor get old; I am eternal and all-powerful and omnipresent! And I am well able to care for you both today and in all your tomorrows, come what may.
Beloved, time is your friend. Learn to enjoy the day you have today. Learn to cherish every moment; to be grateful and thank Me for every moment of every day. By doing this, you will transform your thought process and begin to agree with Me about time.
I am your God; your times are in My hand.
Take things on a daily basis. Do not worry today. I've got you.
Love,
Jesus."
Respond with me to this prophetic word from our Lord and Savior, Jesus Christ:
"Beloved Lord and Savior, dearest Jesus, THANK YOU. Thank You for the gift of time You have given us. Thank You for providing all our needs and working all things out for our good. Please help us to rest in You and cherish the gift of each day. In Your holy and precious name I pray, amen."
Is the Lord speaking to your heart today through this word? If so, leave a comment below!