Prophetic Word: The Enemy Is Attacking In the Area of Your Calling; Here's What to Do
Beloved, the Lord showed me today that, right now, the enemy is attacking people in the biggest area of their calling. The attacks have been so bad that you have, on occasion, actually asked the Lord, "Am I really called in this area? Or did I just make it up? Because things aren't working."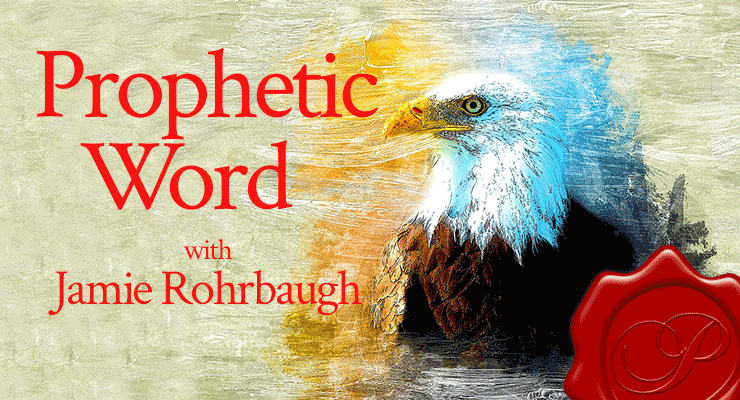 If that's you, the Lord says to you today:
"Don't let the enemy mock you. You ARE anointed in this area, and you know it.
I know things have been hard. I know you have been frustrated, discouraged, and disappointed in many things. I know that you have felt like quitting in this past season more than you have ever felt like quitting.
But, My child, look up! Look to the rock from which you were hewn, and to the hole of the pit from which you were dug! Look to Abraham your father, and to Sarah who bore you! For I called him when he was but one, and blessed and increased him.
My beloved child, you are more than a conqueror through My Son Jesus, who gives you strength.
Seek Him. Cling to Him. Pester Him with your love and prayers and trust and affection. Pester Him with your requests; pester ME with your requests!
I know it feels like everyone has left you, even though you know it's not true and there are many who stand beside you–but it feels that way. My child, I know how that feels. Remember what I wrote about My Son–about how they all forsook Him, and fled? And they really did ALL flee. My Son was alone, except for Me!
But as I was with My Son Jesus, so I am with you too.
You're hurting and frustrated, but I am with you. I am with you to comfort you, and I see you.
You need to know that today: I SEE YOU.
I see you and I love you and I cherish you. You are not alone, for I am fighting for you. I am with you to help you, for I am your ever-present Help in time of trouble.
Let Me take away your burden today. Ask Me to take away your burden, then LET Me do it.
Come and rest awhile in Me. Come and sit at My feet and curl up next to Me and rest. I will watch over you. I always do anyway. Come to this place of absolute stillness and peace, for in this place where I am you will find rest for your soul.
Give Me your heavy burdens today, and let Me give you My light one.
My yoke is easy and My burden is light. Come to Me, and I will give you rest.
Love,
Father."
Beloved friend, is this word for you today? If so, please leave a comment below.