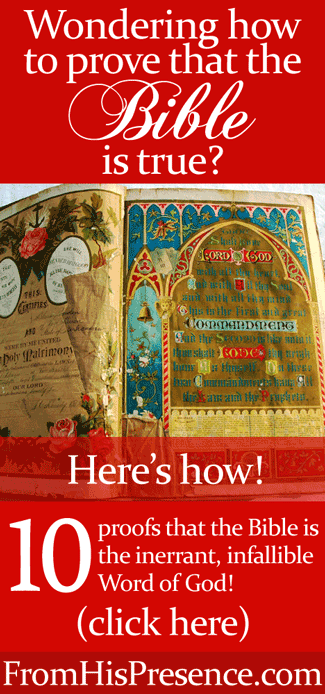 This is first in a three-part series about how to know that the Bible is true.
God gave us a shining description of Himself and His ways in one book: the Bible. The entire Christian faith can be discovered in this one Book.
The Bible is the inerrant, infallible Word of God. It is 100% true, all the time.
Related: Read parts 2 and 3 of this series for more proofs the Bible is true.
In his book Foundations of the Christian Faith, James Montgomery Boice wrote:
The Bible is composed of sixty-six parts, or books, written over a period of approximately fifteen hundred years (from about 1450 B.C. to about A.D. 90) by over forty different people. These people were not alike….Yet together they produced a volume that is a marvelous unity in its doctrine, historical viewpoints, ethics and expectations. It is, in short, a single story of divine redemption begun in Israel, centered in Jesus Christ and culminating at the end of history." [1]
The Bible is actually breathed-out by God Himself.
God said so in 2 Timothy 3:16 [2]. If you are a Christian, it's important for you to be able to defend this truth.
We can summarize why we know the Bible is true, and comes straight from God, in ten main points. I'll cover points 1-4 in this post, and points 5-10 over the next few weeks in "Why the Bible Is True," Parts 2 and 3.
Here is how we know the Bible is divinely-inspired and 100% true: [Read more…]