Sleep Is Crucial to Your Spiritual Life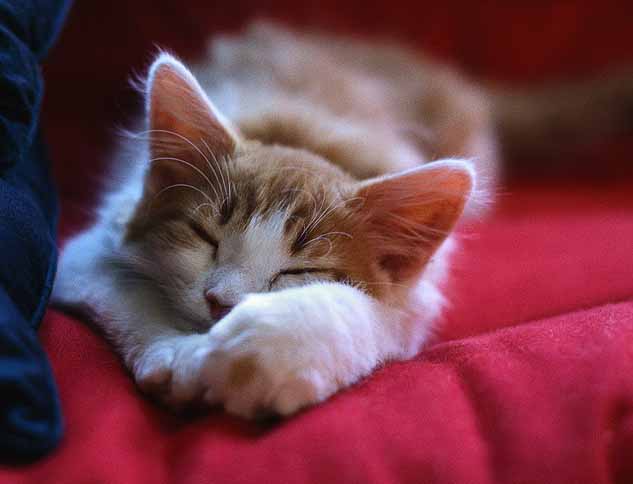 Are you tired? Not only physically, but spiritually?
Do you feel worn out and fearful? Are you struggling to believe God's promises–promises that you've always been able to believe in before?
There is a simple solution. This solution may not work in every case, but I believe it's a prescription that will cure many cases. It has just cured me.
You see, for several weeks, I have been so tired–both physically, mentally, and spiritually. I haven't felt good when I get up in the mornings. I have crashed at the end of the day. My schedule is as busy as ever, but instead of finding joy in the things I love, they have just been WORK. Hard work.
The spiritual tiredness has been the worst part. I have struggled to hang on to God's promises in faith. I have struggled to see the good in certain situations–situations that I'm usually so thankful for. I have given more attention to what God has not done yet than to what He is doing.
But this morning I woke up feeling like a new person.
For the first time in weeks, I felt energized, motivated, happy, and full of faith in God. I went to my office to read my Bible, and encouraging words leaped off the page into my heart! It was easy to pray. I was no longer feeling like God might not keep His promises to me. I was full of faith. I repented for all my doubt and double-mindedness. I was full of JOY for the first time in weeks! I just can't wait to see what God is doing today!
You know what made the difference?
SLEEP.
Out of sheer desperation, I went to bed three times this week at 7 PM or before. And God has allowed me to sleep and sleep and sleep some more (until 4 AM wakeup time, anyway).
So here's my prescription if you are worn out, the way I described above:
Get some extra sleep.
When you are tired, your body, soul, and spirit can't function properly. Nothing works the way it should. Physical exhaustion impacts every part of your life. It makes you feel physically and emotionally dull.
It's just like the knives in your kitchen. If you cook, you know:
Sharp is safe, but dull is dangerous.
Physical exhaustion hurts every area of our lives:
It keeps you from hearing God properly.
It keeps you from receiving God's joy. (Which makes you even weaker, because the joy of the Lord is your strength. Nehemiah 8:10.)
It keeps you from feeling any motivation whatsoever.
It keeps you from being able to believe in God's promises.
It takes away your restraint. You hurt your relationships by saying things you shouldn't say and don't mean; you become too tired to stop yourself.
This list could go on and on. If you are sleep-deprived, insert your own symptoms here.
God wants you to rest, both spiritually and physically. He wants you to be in tip-top shape, full of hope and joy. He wants you to feel great and have a zest for life.
Sleep is necessary for all of these things.
So, if you have been tired or in a spiritual funk, would you try my cure along with me? Would you say "no" to a few things if you have to, and give yourself the gift of sleep?
It may take several nights of sleep before you feel a difference, but you WILL feel it.
Sometimes a little sleep can make all the difference in the world.
How does tiredness impact you? Please share your thoughts below in the comments.