Women Can Be Spiritual Fathers Too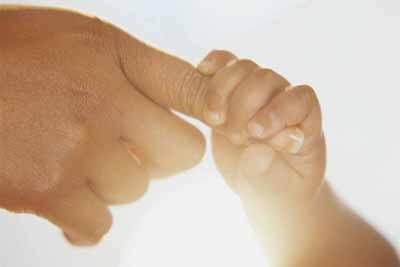 Did you know that women can be spiritual fathers too? It's true. God is raising women up to do the work of fathering–and I mean fathering adults, too, not just fathering children.
Spiritual fathering is the most effective form of discipleship on the planet.
A spiritual father has a unique ability to impart the heart and power of Father God into every person he or she encounters.
Spiritual fathering goes beyond friendship, sympathy, and a listening ear. Sympathy can be nice, but sympathy will not pull you out of the pit and set your feet upon a rock. No, a spiritual father's goal is not just to be your friend. A spiritual father is concerned with raising you up to walk in your destiny.
Spiritual fathering is an attitude of the heart. It is not a function of gender. For that reason, both men and women can be spiritual fathers.
Here are some characteristics of a spiritual father:
He or she will love you unceasingly.
A spiritual father listens to what you have to say, but listens with discernment.
A father's main motive is not to sympathize with you, but rather to see you become who you are called to be.
A father can be tough sometimes, but he's loving, and he gets results.
A father knows where you've been and sees where you need to go.
A father has been there and done that. He knows what it will take for you to reach your destiny.
A father knows all the things he or she could say to you, but carefully chooses to say only those things you can handle at the time.
A father recognizes your faults, but knows God can still use you while He's changing you.
A father stands beside you and believes in you, even in tough times.
A father disciplines you when necessary.
When you fall, your father says, "You've learned from this mistake. Now it's time to get back up and move forward, and I'll be with you all the way."
I know both men and women who function equally effectively as fathers. For example, I am a father, and I am a woman. I am not into sympathy and pity parties. I don't enjoy spending hours listening to someone pour out their woes. I am far more concerned with the state of your soul than I am with your current feelings. I want to cut to the chase, speak God's purposes into you, and raise you up to be who God intends you to be. That's the Father's heart.
We have a lot of hugs and sympathy in the church today, and I'm all for those things. I love them, and sometimes I need them too. We need to comfort and encourage one another.
However, fathers go beyond comforting and encouraging. Fathers reproduce.
And anyone can be a spiritual father! Including women!
Fathering is the heart attitude of God the Father, so it is available to everyone. Gender doesn't matter; men and women can do the work of fathering equally effectively. Age doesn't matter; old and young people alike can be fathers. All it takes to be a father is a heart transplant.
If you are willing to let Father God put His heart in you, then you can be a spiritual father.
You can pour yourself into others. You can raise up sons who become fathers who raise up more sons who become fathers who raise up more sons and more fathers. You can reproduce. You and your spiritual offspring can then help rebuild the foundations of ruined families, churches, and cities.
Will you ask the Lord to give you His heart and make you a father today?