Prophetic Word: You Are Going to Fly!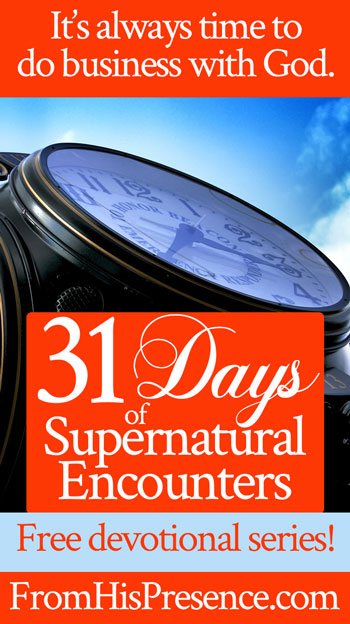 For Day 31 of our 31 days of supernatural encounters (series index here), the Lord gave me a prophetic word for you: You are going to fly!
Read: Isaiah 40:31
Know:
A couple of days ago, the Lord gave me a prophetic dream and told me I was to release it today–the last day, day 31, of our Supernatural Encounters devotional series. I believe it is going to encourage you like crazy!
Here's the dream:
I dreamed there were lots of annoying problems and harassments going on:
things picking at us;
things we had to give up;
things we didn't like;
temptations to compromise, especially temptations to compromise purity; and
things that threatened to sweep us away.
But suddenly, I felt the wind of the Spirit blow … and I knew it was a wind that would let me fly.
I could feel the wind coming in, and I could sense its purpose instantly. It was a thick wind, a strong wind. It had power, and it didn't go away. It came in and remained, blowing from the same direction.
You could tell it was a wind that was for the specific purpose of lifting you up to fly.
I was in the living room of a house, and there was a CD player there. So I escaped all the people who were trying to get me to compromise, and I put a CD into the CD player.
The CD was playing a new song that said "I'll fly, I'll fly, I'll fly away …." It was a new song, but it was strangely a combination of "Fly Away" by FFH and "Fly" by Jason Upton. It had the instruments and sound of "Fly Away," with the lyrics of "Fly."
The CD began to play …
And I began to worship through flight.
I simply stretched myself out onto that wind of the Spirit, and it lifted me up to fly. As long as I wanted to, I could keep flying. The wind of the Spirit made me fly.
So I danced in the air and I flew, lifted up by that wind of the Spirit. I could feel the wonder and joy of flight, and of the wind, so strongly. I knew that's what that wind was for, and that Holy Spirit wanted me to fly with Him. It was like a dance both for Him and with Him.
Someone was watching me; watching my worship.
They told someone else to look at it. And it was funny, because in the dream I remember wondering if having people watching me would somehow ruin my ability to fly. But it didn't. The people actually became unimportant as I worshipped.
As I flew, sometimes I had my eyes open; but most of the time I had my eyes closed. I was just trusting, and I never hit the ground–even though sometimes I skimmed close to the ground, and sometimes I was flying high, high, high.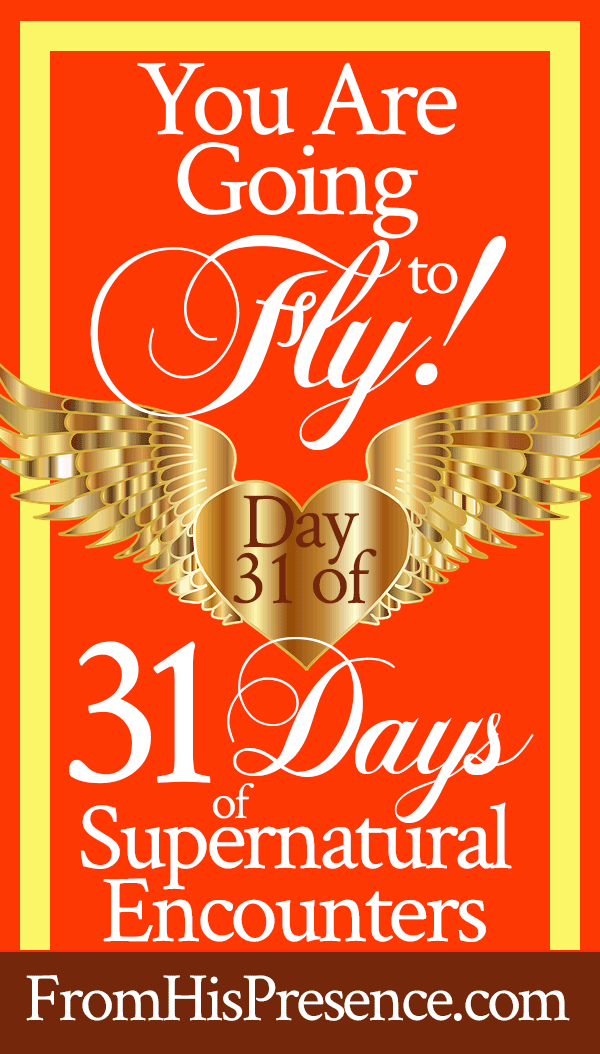 Each time the chorus of that song came on, the lyrics were, "I'll fly away, I'll fly away."
And every time I heard that chorus, I had the choice to fly high–and I took it.
I would just lift up my arms and hands straight up, wherever I was flying, and my whole body followed my arms and hands as I swooped upward. I would just fly upwards, straight up, and it was worship. I could feel God, and I just worshipped and worshipped.
As I flew, people all around me (on the ground) were trying to get me to compromise.
There were people who were trying to get me to do bad things, but they couldn't reach me. They couldn't touch me. I just worshipped and flew. I was high in the air sometimes and low to the ground sometimes, but I just flew and flew and flew.
And all those people–people who couldn't touch me with their compromise and temptations–saw me flying.
Here's the prophetic meaning for you:
As soon as I woke up, I knew this was a word for the Body. Here is the meaning:
People all around you are trying to get you to compromise. (Remember that each temptation actually comes from the enemy, since we wrestle not against flesh and blood–but against principalities and powers and rules of darkness.)
There are also things harassing you, overwhelming you, and hardships that feel like they are trying to sweep you away.
But in the middle of all these distractions …
In the middle of these things which are trying to toss you about …
The wind of the Holy Spirit is blowing to lift you up and make you fly.
You cannot fly alone. You cannot fly by yourself, without Him. But WITH HIM, you can soar. His wind has come in and is available to you right now, and His wind is for the sole purpose of lifting you to fly wherever you are right now–amidst your current life circumstances.
You are going to fly.
But you need to make a deposit of WORSHIP in order to lift off.
In the dream, I put in a CD of worship music before I was able to take off. The word "CD" not only stands for "compact disc," but also for "certificate of deposit." When I woke up from the dream, I knew right away that the "CD" was a pun. If we are going to fly, then we have to make a deposit of worship.
It's the worship that helps you lift up into the wind. Remember today's Scripture? "They that wait upon the Lord shall renew their strength … they shall mount up with wings as eagles …"
But as soon as you put on your worship, even singing a new song to the Lord, you will be able to fall onto that wind and fly.
By the way: Flying on that wind feels like I imagine it would feel to ride a Flow-rider (surfing simulator).
I have never ridden a Flow-rider, but if you have: the same way the flow comes from one direction and is so strong it lifts you right up, that's how the wind of the Spirit feels. As soon as you lean into His wind, IT lifts YOU. You don't lift IT. But it's much, much easier to stay on than a Flow-rider. 🙂
Anyway, as soon as you begin to worship, the wind of the Spirit will lift you up. At that point, it will be your choice to fly or not.
You will have the power to fly; you can choose to fly, or not.
And during your flight, sometimes you will fly high and other times low. Sometimes you may think you might scrape the ground or crash, but you won't. All you have to do is trust and ride Holy Spirit's wind.
As you fly, people on the ground will watch you.
They will not be flying with you, and they will not understand. They will still try to pull you into compromise–especially tempting you to compromise your purity. But don't listen. Maintain your purity of spirit, soul, body, and motives. Keep flying, and be lifted up above the crowds.
As you fly, dance. Dance and worship. Feel the wonder of it. Flying high is a good thing, and lifting you to fly the exact reason that Holy Spirit is brooding on you right now.
Beloved, you are going to fly.
As you receive this word and look to Holy Spirit, putting in your deposit of worship, He is going to lift you up and you will fly high, high, high. You will mount up on wings as eagles. You will soar, and the earth will marvel.
Do you receive this?
Pray this:
"Heavenly Father, in Jesus' name, I thank You that Holy Spirit lives inside me. Thank You for this word that you are releasing me to fly.
Lord, I worship You. I praise You. I release my worship to You right now, for You are great and worthy to be praised. And I choose to fall onto Your wind, Holy Spirit.
Lord, please teach me to fly. Help me to soar.
Help me to fly high above temptation; above circumstances; above compromise. Help me to just worship You and soar with You, mounting up on wings like an eagle and focusing on nothing but You. Help me to trust You at all times as You lift me up to fly.
Thank You, Father. In Jesus' name, amen."
Listen:
The new song I heard in my dream was somehow a combination of "Fly Away" by FFH and "Fly" by Jason Upton (the latter being a song we've already listened to in this series). Listen to both songs and worship God as you take off in flight on the wind of His Spirit!
Does this word about taking off in flight resonate in your spirit today? If so, please leave a comment below. I'd love to hear from you!
Would you help me with my work of reaching people for Jesus as a domestic missionary? I need you; we are in this together!

This blog, and all of the Kingdom work we do in this community together, are made possible through your partnerships, donations, and product purchases. If you'd like to help, please check out the partnership details and products available for sale here. And, thank you in advance for helping make this blog and everything we do together for the Kingdom possible!