12 Mentoring Tips for True Success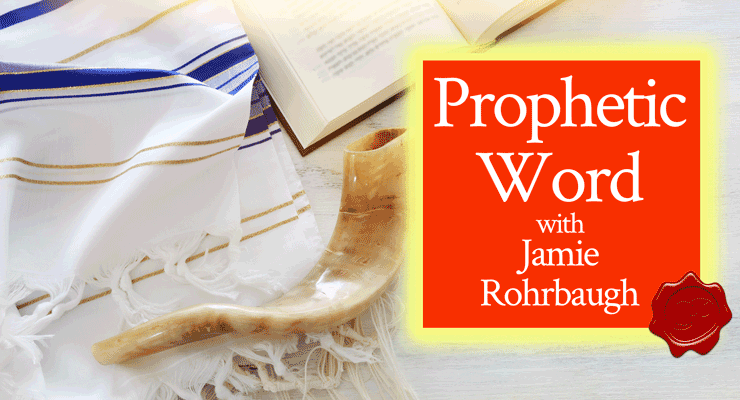 As I was studying and praying this morning, I felt led to share some very practical mentoring for today. Here are 12 true success tips for the hungry people who want to receive ALL God has for you.
1) Spend at least an hour a day studying—no, DEVOURING—God's Word.
Do this first thing in the morning, even if you have to get up long before the crack of dawn. As Hudson Taylor taught, you cannot have your concert first and tune your instrument afterward. BEGIN your day with God.
(And don't tell me I can only do this because ministry is my full-time job. I was taught to do this years ago, long before ministry ever became my job at all. And I still did it even when I was working 70 hours a week. Indeed, this one hour per day is the only thing that got me through that time, and has been the way the Lord has gotten me through the hardest times of my life. EVERYONE can do this. And if you don't have time for an hour with God, in my experience you may be doing something you're not called to do with the time you do have. Yes, even caregiving requires respite. If you don't have time, figure out why, and then determine how you can fix the problem.)
2) Pray through every phrase of God's Word that you read, AS you read it.
This turns your Bible study time into simultaneous Bible study and prayer, and is the most effective way to commune with the Lord through His Word.
Pray-reading helps you hide God's Word in your heart, that you might not sin against Him. It also teaches you HOW to pray effectively, for it gives you a VOCABULARY for prayer. If you pray the Scriptures back to God, you won't have to wonder about the most effective words to pray or the best ways to ask. The most effective words are provided for you, right on the page in front of you.
3) Turn the TV off. Permanently.
TV is addicting. It messes with your attention span as well. It keeps your eyes on earthly things, not on Heavenly things. Read the news and weather online if you need to. You can either watch TV or have your destiny … but you generally can't have both.
4) Get a journal and keep a chronological record of:
– what you study each day,
– your thoughts about what you study,
– the verses in your Bible study that speak to you (write them out longhand),
– your prayer list, and
– what God does in your life.
5) Read your Bible with pen in hand and MARK IT UP.
Your Bible is your textbook for life abundant … but you don't ever have to return THIS textbook! So make it well-loved and well-used.
How? Underline and highlight verses that speak to you, convict you, challenge you, teach you, and encourage you. Write the dates next to verses that jump out at you.
Write down notes about things you notice, like lists you read in the verses (e.g. "5 things God hates"; "10 benefits of loving God's Word"; "9 reasons I need wisdom"). Write down your thoughts right in your Bible. (Yes, while still using a journal also. Over time, you will develop a rhythm for what feels best to record in your journal vs record in your Bible.)
6) Make written goals for this week, this month, this year, 5 years, and 10 years.
Write them down. Copy them out again by hand in your journal occasionally. Read them often, at least weekly. Reboot them when they no longer burn in your spirit.
7) Take personal retreats, even if only for a few hours, whenever you lose your way.
If you're feeling dull and aimless, it's time for a personal retreat.
8 ) If you're always tired, do what it takes to figure out why.
Do you need better sleep? Longer sleep? Need to eat differently or better? Need to walk more during the day so you can sleep better? (Exercise generally improves your sleep.) What's your key? Figure it out and do what it takes to get adequate sleep every night.
9) Make fasting a habit.
Even if you only fast and pray one meal a week, make it a habit to fast and pray every week. EVERY week. Without fail. You'll be glad you did. Combining fasting with prayer moves mountains.
10) Become meticulous about your finances.
Finances are a marathon, not a sprint. If you're not on a path to becoming a millionaire through earning income, budgeting, saving, frugal living, entrepreneurship, and investing, figure out why. Diagnose the problem and fix the problem.
There is always a way. Avoid debt at all costs. Read Dave Ramsey's book The Total Money Makeover if you haven't already read it, and follow Dave's Baby Steps to get your money in order. Do this and keep at it. Do it every day.
11) If you're married, pour into your marriage every day.
Find out what your spouse's love language is and do something in that love language every day. If there is any chance that your spouse might not notice (e.g. if their love language is acts of service and they weren't around to see you take out the trash or run their errand), send them a text or let them know what you did for them.
(Example: "Hi honey! I made up the bed, put some laundry in, filled up your car with gas, and took the garbage out to the curb. You don't have to worry about those things. Love you!") Trust me, speaking your spouse's love language is essential.
12) Invest in quality time with your children. PURPOSEFULLY create that quality time.
My husband and I are working really hard on creating memories and quality time with our son, and it's bearing so much fruit in our family. Learn what YOUR family loves to do together, and do it daily.
Is Holy Spirit calling one or more of these tips to your attention right now? If so, leave a comment below and tell me which one(s)!