17 Results of Wisdom In Your Life, Part 3: Justice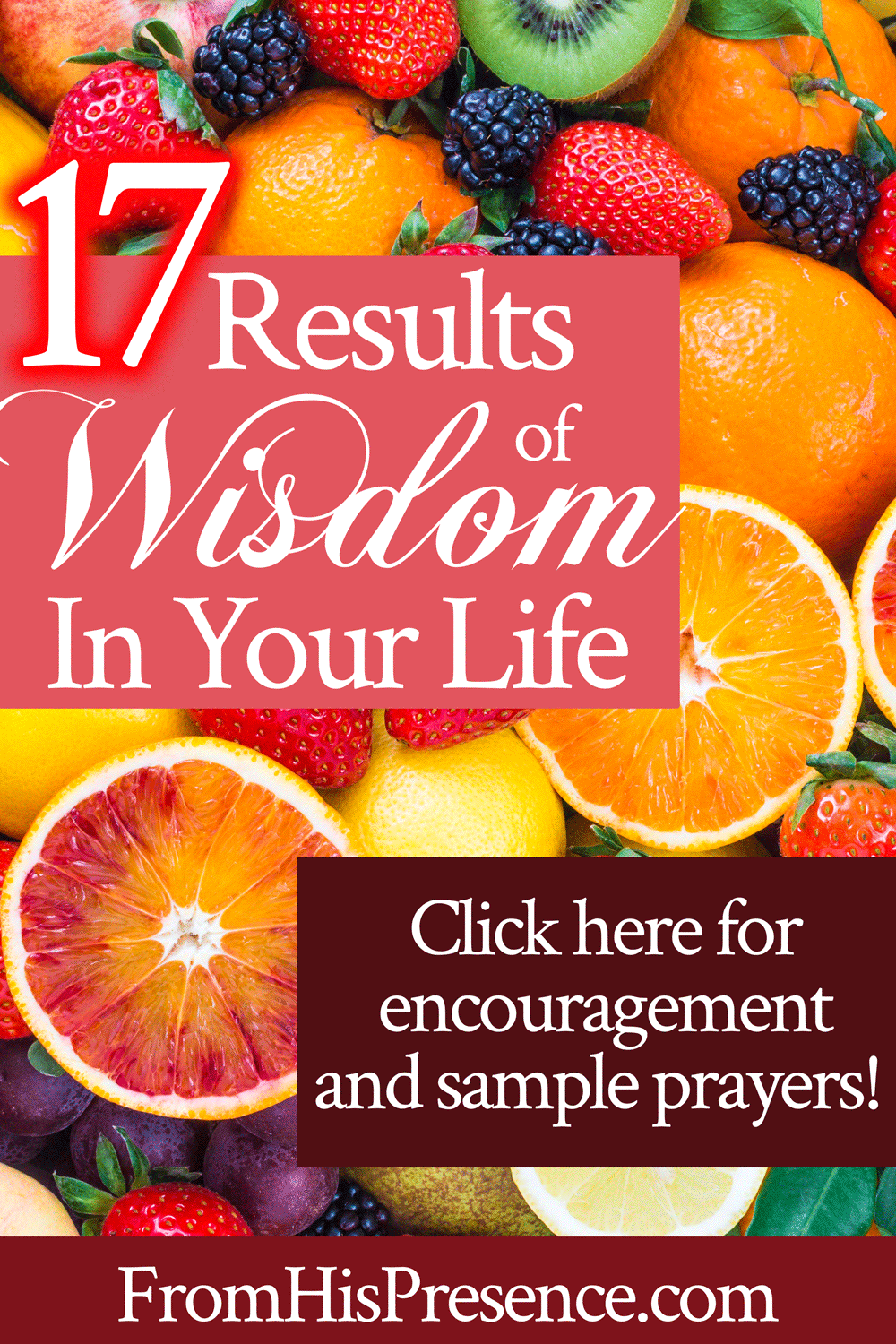 In the first two parts of the series 17 Results of Wisdom In Your Life (read Part 1 here and Part 2 here), we discussed the first eight benefits of wisdom. These first eight benefits, or results, of wisdom are:
Prudence;
Knowledge;
Discretion;
The fear of the Lord;
Counsel;
Understanding;
Strength; and
Authority to reign.
In today's installment, we will continue digging into even more spiritual meat from Holy Spirit's lessons about the Kingdom—also known as "the book of Proverbs"!
Benefit of wisdom #9 is justice.
Proverbs 8:12-20 says this:
"I, wisdom, dwell with prudence, and find out knowledge and discretion. The fear of the Lord is to hate evil; pride and arrogance and the evil way and the perverse mouth I hate. Counsel is mine, and sound wisdom; I am understanding, I have strength.

By me kings reign, and rulers decree justice. By me princes rule, and nobles, all the judges of the earth.

I love those who love me, and those who seek me diligently will find me. Riches and honor are with me, enduring riches and righteousness. My fruit is better than gold, yes, than fine gold, and my revenue than choice silver.

I traverse the way of righteousness, in the midst of the paths of justice, that I may cause those who love me to inherit wealth, that I may fill their treasuries" (Proverbs 8:12-20, emphases mine).
The devil hates justice and righteousness.
He hates things going rightly for God's people. Therefore, anytime he can, he tries to steal, kill, and destroy—and always wants to get away with it with impunity; without punishment. As Jesus told us in John 10:10:
"The thief does not come except to steal, and to kill, and to destroy. I have come that they may have life, and that they may have it more abundantly" (John 10:10).
However, God loves justice. And God can bring the devil and the devil's evil forces to justice every time.
God is a just and righteous God, and He always desires to bring justice to His people. Psalm 89:14 says this:
"Righteousness and justice are the foundation of Your throne; mercy and truth go before Your face."
And 2 Thessalonians 1:6 teaches us:
"since it is a righteous thing with God to repay with tribulation those who trouble you …"
Justice is always from God. And when people are full of God's Holy Spirit, they will operate in righteousness and justice.
This is why, if you need justice, you need to pray for the people making the decisions regarding your situation to be filled with Holy Spirit. Pray for them to have wisdom! It is only by wisdom—by Holy Spirit Himself—that kings reign and rulers decree and can decree justice.
But when God comes into a situation, He'll bring you justice every time. Isaiah 28:17 gives us His promise:
"Also I will make justice the measuring line, and righteousness the plummet; the hail will sweep away the refuge of lies, and the waters will overflow the hiding place" (Isaiah 28:17).
Sometimes God's justice takes time.
It doesn't always look like we want it to look or expect it to look. But, He measures everything against righteousness and justice, and if you will pray over your situation and ask all the Lord to give wisdom to all the people involved, He will decree justice on your behalf.
Also, if you are the decision-maker in a sensitive situation, the Lord's wisdom will help you make the right decision every time.
First Kings 3:16-28 records a shocking, but just, legal decision that King Solomon made shortly after receiving wisdom from God. The story is as follows:
"Now two women who were harlots came to the king, and stood before him. And one woman said, 'O my lord, this woman and I dwell in the same house; and I gave birth while she was in the house. Then it happened, the third day after I had given birth, that this woman also gave birth. And we were together; no one was with us in the house, except the two of us in the house.

And this woman's son died in the night, because she lay on him. So she arose in the middle of the night and took my son from my side, while your maidservant slept, and laid him in her bosom, and laid her dead child in my bosom. And when I rose in the morning to nurse my son, there he was, dead. But when I had examined him in the morning, indeed, he was not my son whom I had borne.'

Then the other woman said, 'No! But the living one is my son, and the dead one is your son.' And the first woman said, 'No! But the dead one is your son, and the living one is my son.'

Thus they spoke before the king.

And the king said, 'The one says, 'This is my son, who lives, and your son is the dead one'; and the other says, 'No! But your son is the dead one, and my son is the living one.'' Then the king said, "Bring me a sword." So they brought a sword before the king. And the king said, 'Divide the living child in two, and give half to one, and half to the other.'

Then the woman whose son was living spoke to the king, for she yearned with compassion for her son; and she said, 'O my lord, give her the living child, and by no means kill him!' But the other said, 'Let him be neither mine nor yours, but divide him.'

So the king answered and said, 'Give the first woman the living child, and by no means kill him; she is his mother.'

And all Israel heard of the judgment which the king had rendered; and they feared the king, for they saw that the wisdom of God was in him to administer justice" (1 Kings 3:16-28).
This heartbreaking story could have had an even worse ending, were it not for wisdom.
However, the Lord had just given Solomon exceeding amounts of wisdom—and He showed him how to use it. A child's very life was at stake, but Solomon saw clearly how to determine what was right for these two women and the one remaining baby. Justice was served.
It seemed to be an impossible situation, but the Lord provided the wisdom and strategies needed to ensure that righteous judgment was carried out.
Beloved friend, if you find yourself in a similarly impossible situation—or even in a much easier situation—and you need wisdom to decide justly, the Lord will give it to you.
Remember that He is the Spirit of Wisdom. He is Wisdom and Understanding Personified. And it is by Him that kings reign and rulers decree justice.
Ask the Lord to give you the wisdom you need every day—but especially when justice is at stake. Ask Him to give all the people who impact your life wisdom as well, so that you can be treated justly and righteously. He will answer every time!
Pray this to ask the Lord for wisdom, and its fruit of justice, today:
"Dear Heavenly Father, I come before You in Jesus' name.
Father God, Your Word says that righteousness and justice are the foundations of Your throne. Thank You for that. Thank You for always being fair and just to me, for You cannot deny Yourself. You cannot be anything but fair, righteous, and just. I praise You for that.
Abba Father, You and You alone can release the wisdom I need right now. I need justice from my adversaries, and Your Word says that justice only results from wisdom. I also need wisdom to know what to do and when to do it, so that justice may be served. But Father, Your Word says that You will give me the wisdom I request.
So Father God, in Jesus' name, I ask right now for wisdom—extreme wisdom. I pray also that You would fill every person whose decisions are impacting my life with Your wisdom right now. I pray that You would cause them to make decisions and judgments on my behalf. Let every decision they make be only for the cause of righteousness and justice.
I pray also that my decisions would be equally as just; that all of the decisions that impact my life, whether made by me or by others, would be made with wisdom and would reflect Your righteousness and justice.
Thank You, Abba Father. Thank You for giving me wisdom, and thank You for giving wisdom to those whose decisions impact my life. Thank You for deciding my case through them and decreeing justice on my behalf.
Thank You. In Jesus' holy and precious name I pray, amen and amen."
Did you pray and ask the Lord for wisdom, and the results of wisdom–including justice–today? If so, please leave a comment below so we can agree with you in prayer over your situation!