21-Day Focus Fast Begins TODAY
This is unexpected, but I felt led to write this out to you as a confirmation, in case the Lord is leading you to do the same thing.
I feel led this morning to begin a 21-day fast TODAY. And I feel like the Lord told me it's a "focus fast."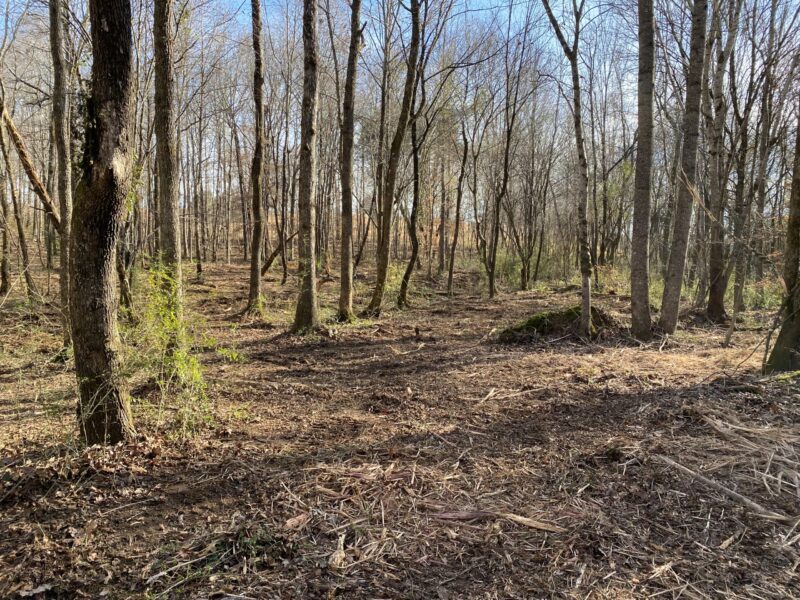 What is a "focus fast"?
Most of the time when I fast, I make a list of like 15-20 or even 30 things I'm praying for. And that's valid and well and good.
However, this time, I felt like the Lord wanted me to write down only 4 things, and FOCUS my prayers on those four things for 21 days.
Here are the 4 things I am fasting for personally:
For the first $1,000,000 we need to develop The Refuge (the Paid-For Parsonages for Pastors Project) and build 4 parsonages at once. I desire to break ground in March 2022, cash already in-hand to finish.
For $50,000 cash immediately to purchase and clean out the 5.14 acres adjacent to the parsonage land, which has come up unexpectedly for private sale (and is even BETTER than the land we already have, which I couldn't have imagined, but is true). The owner wants $40,000 for purchase price, plus it will take $1,000 in closing costs, plus it will take $9,000 to forestry-mulch it so we can walk through and get it surveyed. This will expand our Parsonages tract to 10.62 acres and might even provide a lot upon which we can build The Sanctuary, our ministry's retreat center for readers to come to and lodge for intensives, mentoring, retreats, etc.
For a RIVER of financial provision right now for everyday expenses, because we are expanding by hiring Pastor Dan and moving him across the country, and we need the Lord to send huge provision quickly for all these things, including everyday expenses.
For the Lord to provide land for my family personally, to move out of the city, according to Amos 9:15. Obviously, my family is always on my heart personally, just like your family is on your heart. 🙂 We always need to pray for our families in every way.
Beloved, if the Lord is leading YOU to fast, is He leading you to focus on a very few things too?
Every kind of holy fasting is well and good if your heart is right. I'm only writing you this email in case it serves as confirmation.
If the Lord is leading you into a "focus fast," you're not alone. Focusing on just a few things is like a concentration of spiritual power. So press into whatever the Lord leads you to do–for yourself personally, for your ministry, for your family, for your business, whatever–and let's see miracles together!
Sowing is also an important part of fasting.
According to Isaiah 58, an "acceptable fast" that the Lord hears and answers involves a LOT of sowing. That said, do you have seed in the ground that is acceptable to the Lord, and that required sacrifice?
David said, "I will not offer to the Lord that which cost me nothing," and that is how the Lord leads me daily too. It's hard sometimes, yes; but the sacrifice is always worth it, for the Lord always answers in spades.
So, I encourage you to do whatever the Lord leads you to do with regards to sowing and giving to the poor, in accordance with Isaiah 58, and let's believe Him together if you choose to fast as well (or if you will agree with me in prayer as I contend for this ministry, which ministers to you!).
Beloved, is the Lord leading you to sow and help us continue ministering day in and day out to you today?
We really need your help every week, every day, every month. THANK YOU for your faithfulness in praying and giving.
If you would like to sow a seed unto the Lord today, here are our 5 ways to give:
Cash app: $FromHisPresence
Donorbox (for non-PayPal debit/credit cards): https://www.donorbox.org/fhp
Gumroad (for product purchases or donations: https://www.gumroad.com/fromhispresence
Or … US Mail at From His Presence, PO Box 25232, Chattanooga, TN 37422 USA.
We also have wiring information available if you would like to contribute large amounts at lowest cost, toward the land and parsonage development. You can email me at jamie at fromhispresence dot com if you are interested in that.
My friend, thank you for chasing Jesus and serving Him and loving Him with me. I pray for you daily, and I am praying for you today.
Love in Christ,
Jamie Rohrbaugh
FromHisPresence.com