Urgent Prophetic Bulletin: Your HOUSE and LAND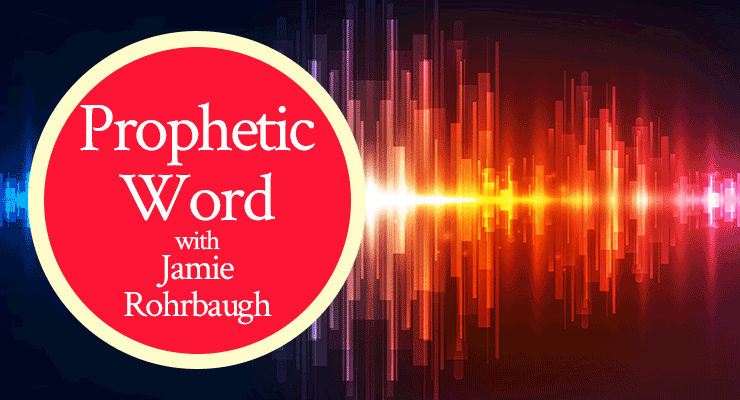 Beloved, I have an urgent prophetic prayer directive from the Lord for you today regarding YOUR house and land–the land and home that FATHER wants to give you.
Read on for more!
As I was praying and speaking the Word this morning (I was speaking these 250 confessions over finances), I began dreaming about land.
The Lord put it in my heart recently how wonderful it would be to develop a parcel of land into a "tiny home" subdivision, so that young people (especially pastors and ministry workers, which are my particular intercessory passion) can purchase a home of their own for cheap without going into debt.
Young people in the ministry often don't earn enough money to live on their own, so they still live with their parents.
Yes, renting and roommates are all good options as well; but wouldn't it be SO in line with the Father's heart to bless these people …
… who are pouring out everything for the Kingdom, and are often exhausted, with no real refuge or space of their own …
… and are often saddled with debt from going through Christian college so they could become church pastors in the first place …
… Wouldn't it be SO like Father to bless these beloved ones with the opportunity to purchase a tiny home–a refuge of their own, on a real foundation with real land attached to it, even if it's a tiny bit of land–for cash?
Yes, it would.
I've also been sensing that 2022 may be the year in which Father makes a way for us to purchase a refuge cabin.
One of our biggest, yet most unseen, ministries is providing refuge space for pastors and their spouses. Unless you're in the ministry yourself, people have no idea how often your pastors write their resignation letters and want to walk away from the ministry, just because of the hell they go through.
Ministry is often brutal, and people often treat church pastors as their personal punching bags. It's bad. And few pastors can afford to get away to a place alone to rest, pray, study, and cry.
I've been praying for The Sanctuary for a long time, and I sense it may be the case that Father may want us to start small, with one retreat cabin paid for in cash for pastors and ministers to retreat with their spouse, here in the Appalachian mountains. We'll see.
Anyway, as I was daydreaming about developing land for young pastors and lay workers in a tiny home community, the Lord told me urgently to go to the book of Amos.
When I turned to the book of Amos, my eye immediately fell on this passage:
"'I will plant them in their land, and no longer shall they be pulled up from the land I have given them,' says the Lord your God" (Amos 9:15).
While this passage has many applications, I distinctly felt from a prophetic perspective that the Lord was saying He WILL give these people I care about LAND. I also distinctly felt the Lord telling me to release this bulletin to you as an urgent prayer directive TO PRAY FOR YOURSELF.
I honestly hesitated to write this out because it's too precious to me. But Holy Spirit was insistent.
This word is for you. And today, God wants you to know:
Beloved, God wants to give YOU land TOO!
And I strongly feel these three things today:
If you haven't already, please pray this free prayer for land inheritances here. Print it off if needed and pray it often!
Start claiming Amos 9:15 in prayer for yourself!
If you also haven't already, please grab a copy (either ebook or paperback) of my book Your Prophetic House: Encourage Your Heart and Build Your Supernatural Home here. Start praying the prayers and claiming the Bible promises for a home immediately.
BE SURE you are speaking the Word about land, finances, and homes. I am using my own resource–these 250 confessions over your finances, and I've been speaking 50-100 or more of them each day recently. Why? Because I'm hungry. I want EVERYTHING God has for me, and I want it now. You do you; you don't have to use my specific confessions if you don't want to; the Word is freely available for you to study and find your own if you prefer. Either way, be SURE you're speaking the Word out loud over your land, houses/home, and finances. (You can listen to these 250 confessions as I speak them over YOU on YouTube here.)
And start saving money.
Beloved, it's time to start saving money for your home by faith.
I don't care if all you can save is $5 a month. Start saving for your land and home. Do it by faith; do it as a prophetic act. And while you're saving, speak the Word of God over your land and home.
Remember that JESUS said, in Mark 11:22-24:
"So Jesus answered and said to them, 'Have faith in God. For assuredly, I say to you, whoever says to this mountain, 'Be removed and be cast into the sea,' and does not doubt in his heart, but believes that those things he says will be done, he will have whatever he says.

Therefore I say to you, whatever things you ask when you pray, believe that you receive them, and you will have them'" (Mark 11:22-24).
JESUS said you can have whatever you PRAY AND SAY.
That's straight out of Jesus' mouth, not mine. I'm not making something up to help you feel good. THIS IS THE WORD OF GOD, beloved; and God's Word says you can have LAND and a peaceful, beautiful home OF YOUR OWN.
As it says in Isaiah 32:18:
"My people will dwell in a peaceful habitation, in secure dwellings, and in quiet resting places" (Isaiah 32:18).
But beloved, you have to start moving by faith if you want land and a peaceful home of your own.
You've got to do the work of speaking the Word over your life. You have to believe and SAY, because Jesus said that you will have whatever you SAY. And you have to put shoe leather to your faith by showing God you really mean it.
So speak God's Word over your land and house today. Claim His promises in prayer. Begin saving, even if you never use any of your savings; open a special account and start putting $1, $5, $100 in there.
Do it by faith.
And start packing, minimizing, decluttering, and getting ready to move.
I don't know when He will do it, but I do know that God is not a man, that He should lie. He spoke the Word, and He meant it. HE will make it good as you co-labor with Him to release His will–His will of YOUR land and house–on the earth.
Will you do it today?