21 Days of Breakthrough Prayer: NO MORE QUIT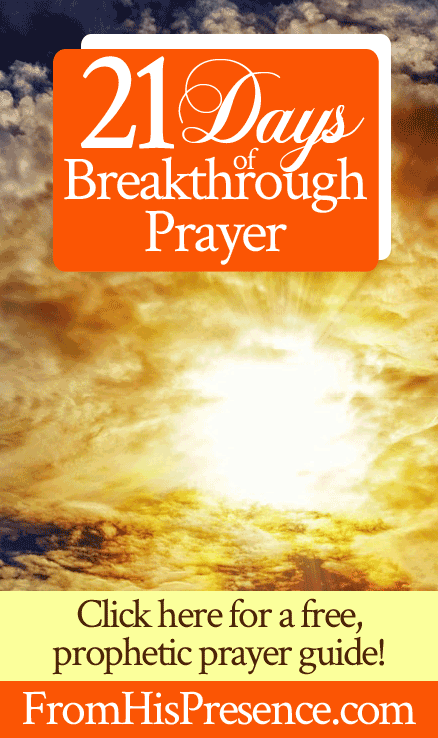 Welcome back to 21 Days of Breakthrough Prayer! This simple series will provide you with Scriptures to pray into for 21 days, asking the Lord for your breakthrough.
Today, we are drawing a line in the sand; asking Holy Spirit to do surgery on us and remove all the "quit" from our hearts, and declaring that there will be NO MORE QUIT in us ever again. 🙂
A couple of reminders:
This is a very simple series; I am not expounding on each Scripture very much, except through a bullet-point list to share some prayer pointers. I also am not writing out sample prayers, as I believe the Lord wants you to exercise your prayer muscles and make these Scriptures your own vocabulary for prayer.
But, even though it's a simple series, I believe it's a POWERFUL one … and I want to hear your testimonies as the Lord answers your prayers, okay?
See the 21 Days of Breakthrough Prayer series table of contents here.
Without further ado, here's Day 10 of 21 Days of Breakthrough Prayer:
The Scripture verse of the day is Isaiah 50:7, which describes Jesus saying:
For the Lord God will help Me; therefore I will not be disgraced; therefore I have set My face like a flint, and I know that I will not be ashamed" (Isaiah 50:7).
Pray along these points for everything that applies to you:
Thank Father God for sending Jesus to be our example and teach us how to live.
Thank Jesus for setting His face like flint to carry out Father's will.
Thank Jesus for setting His face like flint to go to the cross, even though it was hard. Thank Him for doing it for you.
If you have ever quit or stopped anything that GOD told you that you should do, acknowledge to the Lord that you have not followed His example of perseverance.
Humbly repent and confess your disobedience to the Lord.
Tell Father God that you know His Word says, "If we confess our sins, He is faithful and just to forgive us our sins and to cleanse us from all unrighteousness" (1 John 1:9). Thank Him for forgiving you and washing you clean with the blood of Jesus.
Ask Father God to fill you with His Spirit where that sin was.
Tell Father God that you want to be like Jesus from now on, and you choose to submit to Jesus' Lordship and example right now.
Tell Father that you're drawing a line in the sand. Ask Him to do Holy Spirit surgery and take the "quit" out of you right now.
Ask Him to work in your heart and for Holy Spirit to bear His fruit of patience, faithfulness, and longsuffering ("big fierceness") in you.
Tell Father God that, from this day forward, you want there to be NO MORE QUIT in you at all.
Tell Father that you choose to set your face like flint to obey Him, just like Jesus did, no matter what.
Ask Him to work in you, both to will and to do His good pleasure.
Ask Him to help you and keep you from being disgraced or ashamed.
Then thank Him for all these things in Jesus' name!
That's our breakthrough prayer for day 10!
Beloved, after you pray this prayer, let there be no more "quit" in you the rest of your life. Forget that the concept of "quit" even exists. NO MORE QUITTING! Instead, set your mind and keep it set on things above, where Christ is, seated at the right hand of God! Forget those things which are behind, and press on to those things that are ahead for the sake of the upward call of God in Christ Jesus!
Be like Jesus, and set your face like flint to obey God and keep on keeping on, no matter what!
Also, remember to use the verse itself as your vocabulary for prayer. Doing so will not only help you pray the most effective prayers it's possible to pray, but it will also help you hide God's Word in your heart, that you might not sin against Him (Psalm 119:11).
Did you pray this Scripture with me today? Or, do you have a testimony to share about how God has answered this prayer? If so, please leave a comment below! I'd love to hear what Papa is saying to you!