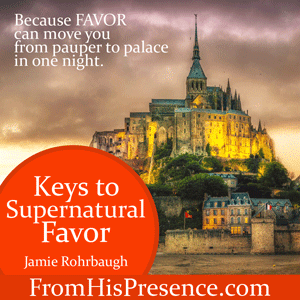 It's Christmas! In honor of Christmas, and to celebrate YOU, I'm going to host a giveaway each Thursday for these 3 weeks before Christmas.
Today's giveaway is for 5 sets of the Supernatural Favor Advanced Study Pack!
How do you win?
It's easy. The FIRST five people who leave a comment below (ON THIS PAGE!) will win.
Be sure you comment with your email address, and I will email you later today with the coupon code that will let you download the Favor pack for free from my Gumroad store.
Quick like a deer! Comment below, and good luck!
You'll get an email when new content is posted. You'll also receive my free, printable blessing cards and my ebook–The Presence Seeker's Creed–for free when you confirm!