7-Day Prayer Guide for Parents (Including Yourself!)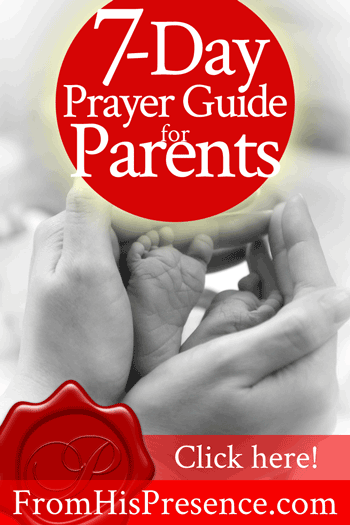 Are you worried about your parents? Are you sometimes discouraged as you try so hard to parent your children? And are you concerned about your children?
If so, I have a new resource that will help you pray! It's a 7-day prayer guide for parents–for ALL the parents in your life, including yourself!
This 7-day prayer guide even includes related prayer points for your children–things you can pray AS a parent on their behalf.
My 7-day prayer guide for parents is published over on iBelieve.com this month. They will also be publishing it as a printable resource in May … but if you want to print it now, all you have to do is hit the "print" button at the top of the screen, just under the headline image. 🙂
Hop over to iBelieve.com for a Prayer Guide for Parents, here!
Related: Pray these radical prayers and watch God do amazing things in your life!