Day 15: Hang Onto Your Birthright
Welcome back to 21 Days of Hope and Healing!
This series is a very simple sequence of Bible verses and prayer points you can pray to walk through a 21-day period of rest, refreshing, detoxing from stress, and receiving spiritual replenishment.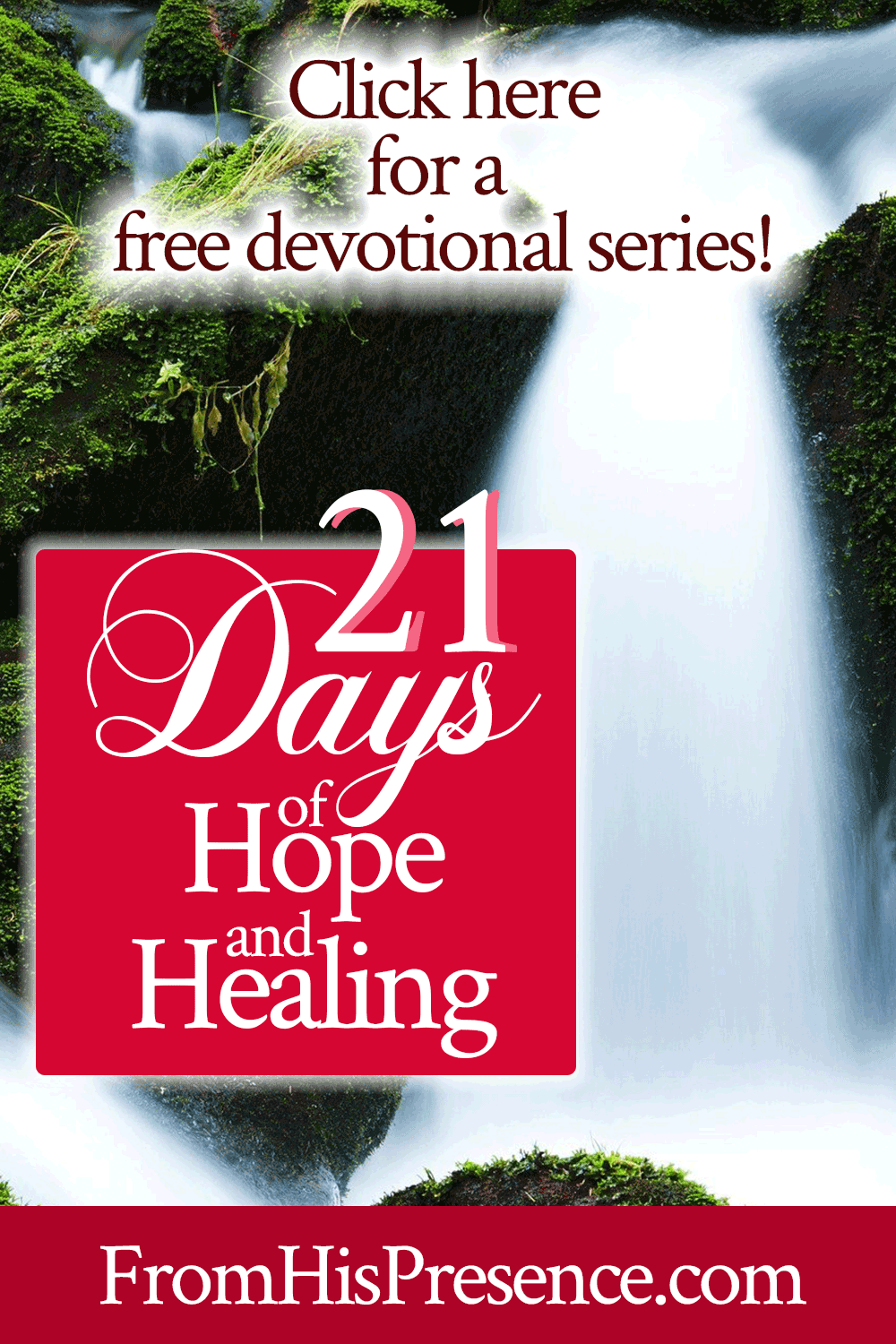 Each day in this series has only two parts: one verse to read and a set of very simple, bullet-point prayer suggestions you can pray through from that verse to ask the Lord to heal and refresh you.
This series is designed to help you pray for hope and healing in your body, soul, and spirit. All three are equally important!
Here's Day 15 of Hope and Healing:
Meditate on this Bible passage:
Hebrews 12:14-17: "Pursue peace with all people, and holiness, without which no one will see the Lord:
looking carefully lest anyone fall short of the grace of God; lest any root of bitterness springing up cause trouble, and by this many become defiled; lest there be any fornicator or profane person like Esau, who for one morsel of food sold his birthright.
For you know that afterward, when he wanted to inherit the blessing, he was rejected, for he found no place for repentance, though he sought it diligently with tears."
And pray:
Thank the Lord for securing your birthright for you by His own blood.
Thank Father God for adopting you into His own family–for birthing you as a new creation when you gave your life to Jesus Christ, which is what got you a birthright in the first place.
Acknowledge to the Lord that you know you can either retain your birthright or throw it away, depending on your own choices.
Confess any bad choices you have made, and ask the Lord to forgive you. (See 1 John 1:9; He will forgive you instantly if you confess your sins to Him.)
Confess your total dependence on the Lord and His grace. Tell Him how much you need Him; that without Him you can do nothing.
Ask Him to fill you permanently with His grace for self-control; with the fruit of the Spirit of self-control.
Plead the blood of Jesus over your decisions and choices–that the total victory Jesus purchased for you on the cross with His blood would be manifest in every decision and choice you make.
Ask Father to make His grace tangible in your life.
Ask Him to convict you of the importance of every single decision you make.
Ask Him to help you specifically make good food choices, and good choices regarding the care of your body, since Esau the profane person sold his birthright for one morsel of food.
Confess to the Lord that you know there can be no real change in your life unless you choose it, and unless you continue choosing change every day. Ask Him to help you do so.
Thank Him for His grace, which is sufficient for you, for His strength is made perfect in your weakness!
As a reminder, always pray in every way the Lord leads you. Holy Spirit is your intercessor (Romans 8), and He will help you pray just exactly the way HE wants you to.
So use your own words; ask Holy Spirit to help you; and simply receive from Him as He prays through you the heart of the Father!
See you tomorrow for Day 16!