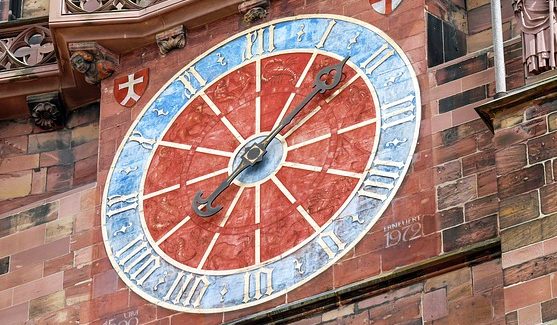 Exciting news! On Thursday, May 18, at 8:00 PM Eastern time, I'll be teaching a webinar called How To Discern Times and Seasons!
In this webinar, we'll cover:
What is the anointing of the sons of Issachar–and how YOU can walk in it;
How to discern changes in spiritual atmosphere that indicate the start of a new season;
How to pull things that were intended for a future time into the CURRENT time;
Why God tells you certain things before their time, and how to handle the inside knowledge He gives you;
How to know what God is doing in each new season;
3 tests you can apply in your personal life to know if you're in God's timing or not; and
Why and how you can have PEACE about your new season, rather than fear.
We'll even do some impartation!
Want to join us? Discerning times and seasons is incredibly important.
It's not enough to know what to do. You have to know when to do it. You also need to know WHEN God is doing WHAT … so you can know not only what YOU should do, but how God is moving across the entire Body of Christ.
THAT is what you will learn in this brand-new webinar about HOW to discern times and seasons.
This is a 1-hour webinar–that is, 1 hour of teaching plus Q&A afterward. Class is limited to 100 registrants, and cost is $12 per registrant.
The price will go up after class (when I load the video materials to my Gumroad store), so please sign up now!
And if you sign up, but then you have something come up–don't worry! Every registrant will receive an automated video replay link, sent right to your inbox, after class is over.
And AFTER YOU MAKE YOUR PAYMENT, PayPal will redirect you to a WebinarNinja screen where YOU MUST enter your name and email address in order to be added to the webinar system.
Registration is not complete until you finish that step, so please keep going through the screens until you have finished and receive an email confirmation from WebinarNinja.
I'm looking forward to seeing you on class day! This is going to be an exciting class, so reserve your spot now so you don't miss out!
Would you help me with my work of reaching people for Jesus as a domestic missionary? I need you! This blog, and all of my mission work in person, are made possible through your partnerships, donations, and product purchases.
If you'd like to help me, please check out the partnership details and products available for sale here. And, thank you in advance for helping make this blog and everything we do together for the Kingdom possible!