What You Have Done to Elevate Others, God Will Do for You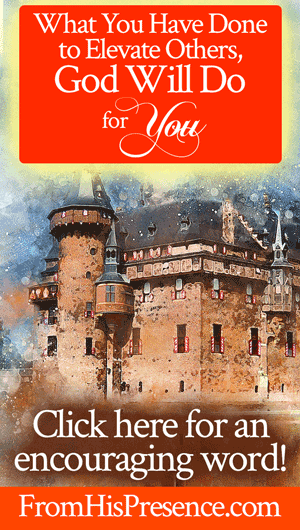 Have you been serving and serving and serving other people, doing your best to elevate and promote them? If so, I have good news for you today:
What you have done to elevate others, God will do for you.
This is what the Lord showed me:
You have been loyal and faithful to Him, and you have been a willing vessel for His heart. As a carrier of His heart, you have seen the gold in others.
You have taken people under your wing, sheltered them, provided for them, and have done your best to raise them up in the nurture and admonition of the Lord. You have been a true spiritual father or mother.
Related: Read the other encouraging words the Lord has given me from the book of Esther recently: The Lord is Dethroning Queen Vashti and 7 Days of Abundance, but Participation is Not Compulsory.
Despite that, things have not always worked out the way you planned.
Like Mordecai, whose niece Esther was taken right out from under his nose, sometimes your plans have gone awry. Nevertheless, you have remained faithful in contending for those whom the Father has placed under your care. Some have come and others have gone, but each one was covered in prayer under your watch.
Raising others up is what you do.
It's in your DNA. It's who you are, and you wouldn't want to do anything else.
Recently, though, you have been in a season of consecrated contending in prayer.
You have felt the attack of the enemy against both yourself and against your people. The people and things under your care have been threatened.
As a result, you have been closeting yourself away to intercede. You have assaulted the throne of God with your unending prayers. You have harassed our Father in prayer the way Jesus said to in Luke 18.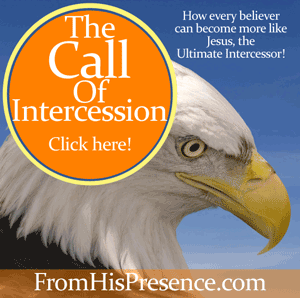 Now, Holy Spirit says that your time of warfare is over.
Isaiah 40:1-2 says:
'Comfort, yes, comfort My people!' says your God. 'Speak comfort to Jerusalem, and cry out to her, that her warfare is ended, that her iniquity is pardoned; for she has received from the Lord's hand double for all her sins.'"
And I heard the Lord say:
"Any doors that were open to the enemy are now closed. Your prayers have closed them. And now, I am going to raise you up."
This is the Biblical pattern.
Consider the book of Esther. I believe the book of Esther is just as much about Mordecai as it is about Esther. Mordecai selflessly served both his family and his people. He served in obscurity and righteousness.
Then, one day, Mordecai was elevated from loyal scribe–someone who merely attended the king in anonymity–to prime minister, with authority over all the king's household and even over the empire.
In the same way, the Lord is elevating you right now.
That which you have done for others will now be done for you. The consideration you have shown to others will now be shown to you. The dignity with which you have crowned others will now be bestowed on you.
Your service has not gone unnoticed by King Jesus. Your heart has not been forgotten. Your spiritual bloodline does not end where you thought it would end.
Instead of the sackcloth and ashes you have previously worn …
… you will now wear royal robes, such as should rightfully be done for the one whom the King delights to honor.
You have poured yourself out for the raising up of royal sons and daughters. You have given of yourself and sometimes wondered where it would all lead; if it would do any good at all.
But what you have done for others, Papa God is now doing for you.
YOU are a royal one too, beloved. Don't forget it.
Does this word resonate in your heart? If so, please leave a comment below. I love to hear from you!