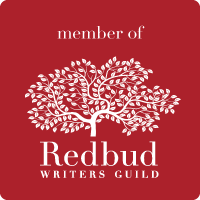 An encouraging note to dreamers everywhere in the middle of this pioneer series:
Dear reader, what's your dream? And are you chasing it alone?
I have a post up on the Redbud Writers Guild blog today about this subject. It's called "Dreams Are Better When They're Shared," and it's about the day I breathed in for the first time. It also contains a little nudge of encouragement from me to you. 🙂
Please hop on over to the Redbud blog to check it out, and tell me what you think!
(And by the way, if writing and expanding the Kingdom is your thing, the Redbud Writers Guild is accepting applications at the moment. Just sayin'.) 🙂
You'll get an email when new content is posted. You'll also receive my free, printable blessing cards and my ebook–The Presence Seeker's Creed–for free when you confirm!