Four Prophetic Prayer Directives About Your Dreams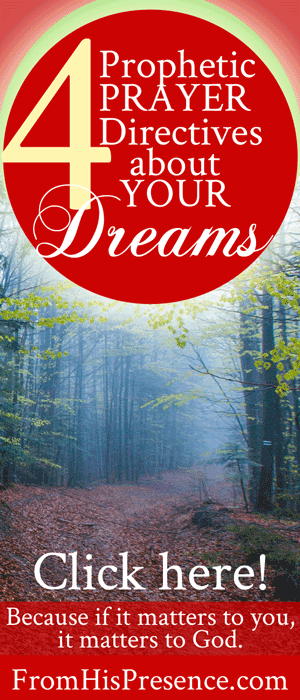 We are entering a new season. I wrote a little bit about that in Saturday's prophetic word (sent to my Presence Seekers University members), and I'll write more about it later. But today, I felt like the Lord wanted me to share four prayer directives for this new season. All four prayer directives are about how to pray for your dreams in this new season.
What are prayer directives? Prayer directives are the specific, on-time words that the Lord wants you to pray into for any new season. Your prayer directives will change from season to season. If you want to read a lot more about prayer directives, read Heavenly Directives for Your New Season, here.
Here are the four prayer directives I felt like He wanted me to share with you. They are specifically about your dreams: not the dreams you have at night, but the desires of your heart; the special visions and dreams for your life that Papa has given you.
Prayer directive #1: Ask for acceleration.
Ask Papa to accelerate your dream.
Ask Him to protect you from acceleration that would hurt you; and to help you know the difference between His speed and the traps of the enemy.
Ask Him to show you different strategies for how you can do specific things better, which will result in more yield, faster.
Ask Him to show you what you need to learn more about. Sometimes you don't know what you don't know.
Ask Him to remove any hindrances or obstacles that have stood in your way.
Ask Him to expose any mentalities that have been holding you back, especially mindsets of poverty and lack. Ask Him to help you receive the truth of His Word in place of any ungodly mindsets.
Prayer directive #2: Ask God to shelter you.
Ask Him to help you abide in Jesus and dwell in the secret place of the Most High, so you can abide under God's shadow and be safe.
Ask Him to deliver you from the snare of the fowler (Psalm 91)–from plans, attacks, and tricks of the enemy that try to pull you down.
Ask Him to defend you on every side.
Ask Him to help you obey Him on every side so you don't open any doors to enemy attack.
(By the way, I need your help to keep reaching more people for Jesus every month. I'm asking people to partner with me financially in the amount of $8 per month. If God is stirring your heart to help with this work, go here to read the details about my partnership program, what I'll be focusing on, what's in it for you if you partner with me, and how I will be accountable. I still need 950 partners, so don't hold back, ok?
😉
And if you're already one of my amazing partners, thank you!!!!! We are laboring together in His harvest field and reaching people with Jesus' love all around the world. I praise God for you and pray for you daily.)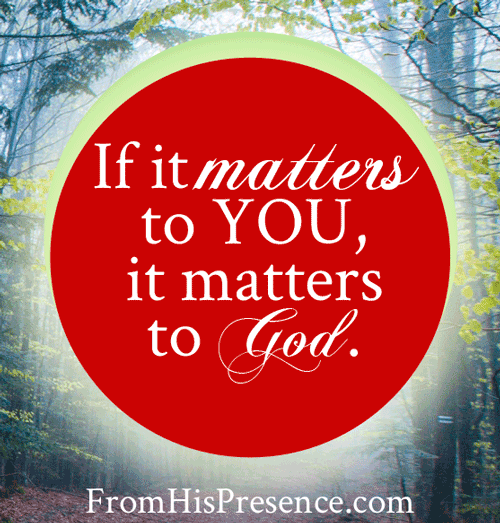 Prayer directive #3: Pray for connections with people (by name, if possible).
Ask Papa to bring you into contact with key people that He wants you to serve.
Ask Him to bring you into connection with the people whom He has called to help you also.
Ask Him to put your work in the hands of the right people at the right place and right time.
Ask the Lord to open doors that only He can open, and slam shut every door that He wants shut.
Prayer directive #4: Pray for favor.
Pray for favor with people by name, if you know specific names.
Ask Papa to bless you with favor that is clearly from Him alone, just because you are His son or daughter.
Ask Him to orchestrate circumstances around you for your highest good at all times.
Ask Him to whisper in the ears of the right people about you, and to handle your dream Himself.
If any of these resonate in your heart, then dig in and pray them back to Father! He's a good, good Father, and He is eager to pour every good and perfect gift out on you. It may be that your prayers will be the bulldozer that paves the way for a significant breakthrough in this new season.
Do any of these prayer directives resonate with you right now? If so, please leave a comment below. I'd love to hear from you!