FREE Video Teaching: How to Hear the Voice of God 101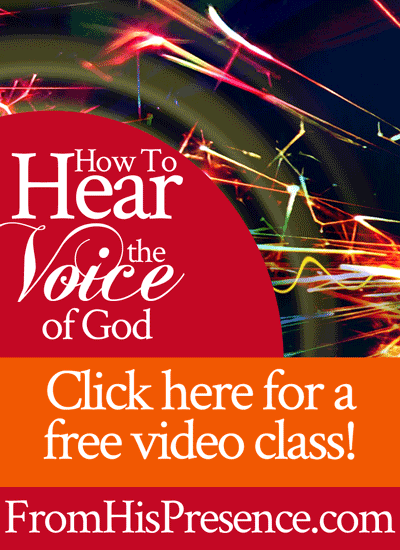 Hi everybody! Do you wish that you heard God better? Do you wish you knew how to tell if you are hearing Him correctly? Or, are you even concerned that you may not hear God at all?
If any of these apply to you, or even if you'd just like to brush up on your hearing skills, I have a free gift for you today!
It's my video teaching called How to Hear the Voice of God 101, and I'm offering it FREE to you for a limited time when you sign up for free email updates (or if you already receive email updates).
This is the video recording of the webinar I taught a few months ago by the same name. I originally taught this class free, and several hundred people signed up for the webinar or video replay at that time. I may eventually get this video up on my Gumroad store, but today I'm in the mood to kick a little enemy tail, so I'm making it available free again.
Hearing God correctly is one of the most important skills you can learn.
Hearing God accurately …
… and being confident in your ability to do so …
… is not merely important; it's absolutely essential. And this class will help you do so. It will also encourage you, inspire you, equip you, and–I hope–reassure you … because if you have given your life to Jesus, you DO hear God. It's just a matter of tuning your ears in to discern what you're hearing. And you can do that!
Click here to have How to Hear the Voice of God 101 sent to your email inbox!
The video is just over an hour in length. You can play it simply by clicking the link above. If you want to download it, just right-click on the video and download.
Enjoy! Many blessings to you, and I pray you'd be encouraged as you watch this class!
Love,
Jamie