It Happened At the Conference!
Heyyy hey everybody! I'm SO thrilled to share testimonies from the conference with you today!
As you know, we've been organizing this conference for months. It took a massive amount of effort from our whole team, but boy, it was worth it! The whole weekend was indescribably awesome. God moved in a powerful way.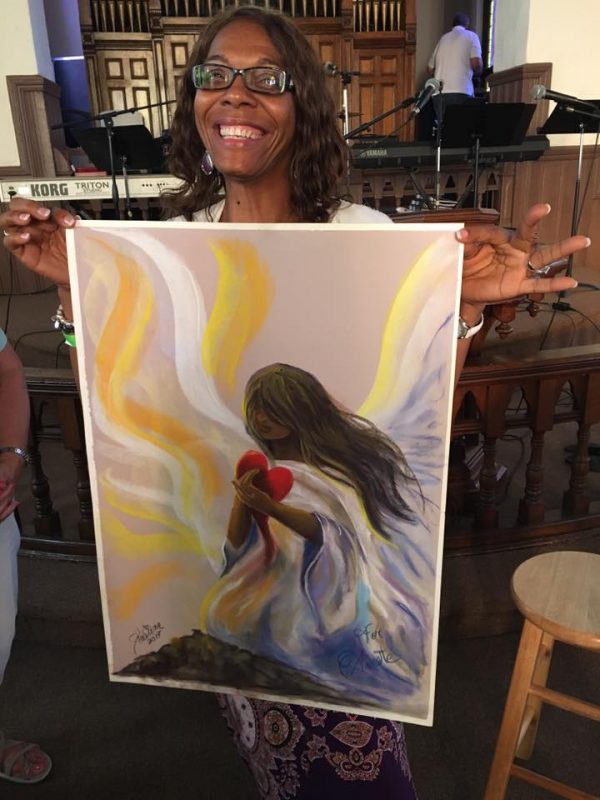 We had over 70 people there. (!!!!) People came from all over the USA: from …
the Pacific Northwest;
Texas;
Louisiana;
Michigan;
Minnesota;
Connecticut;
Pennsylvania;
Florida;
Alabama;
Tennessee; and
too many other states to remember.
We even had one precious sister fly across the ocean, all the way from Nigeria for this conference! (Thank you, sis!)
It looked and felt like Heaven.
We had men and women of all ages and stages, from so many different nations, tribes, languages, and kindreds. 🙂 And we were united with one heart and one voice, hosting the presence of the Lord. So …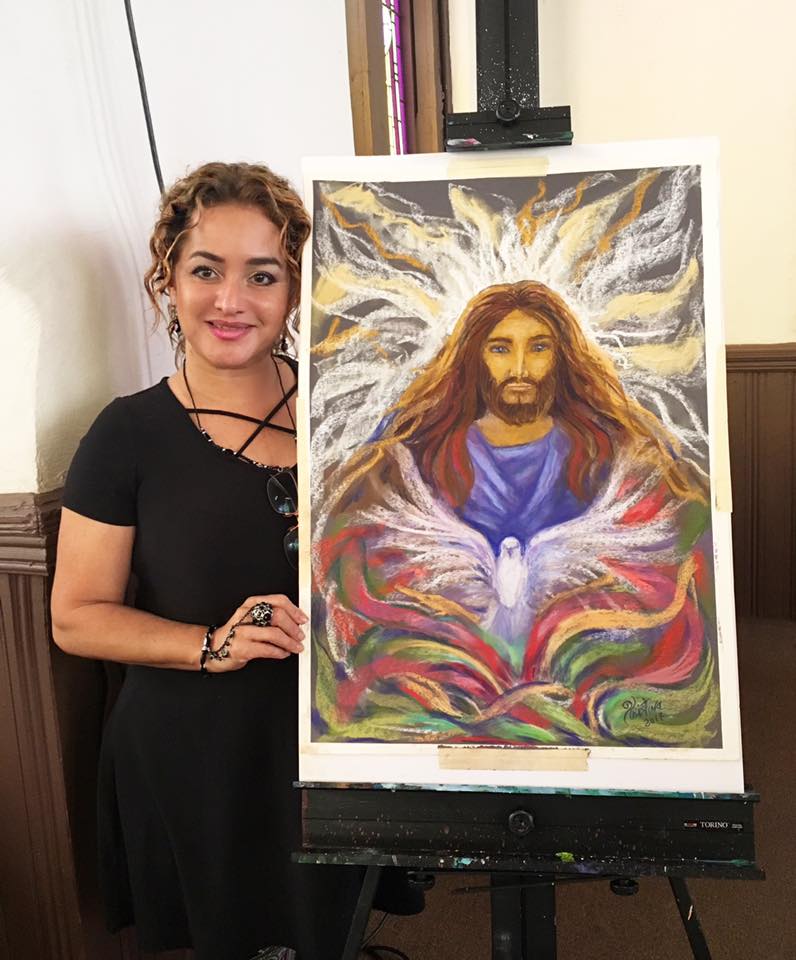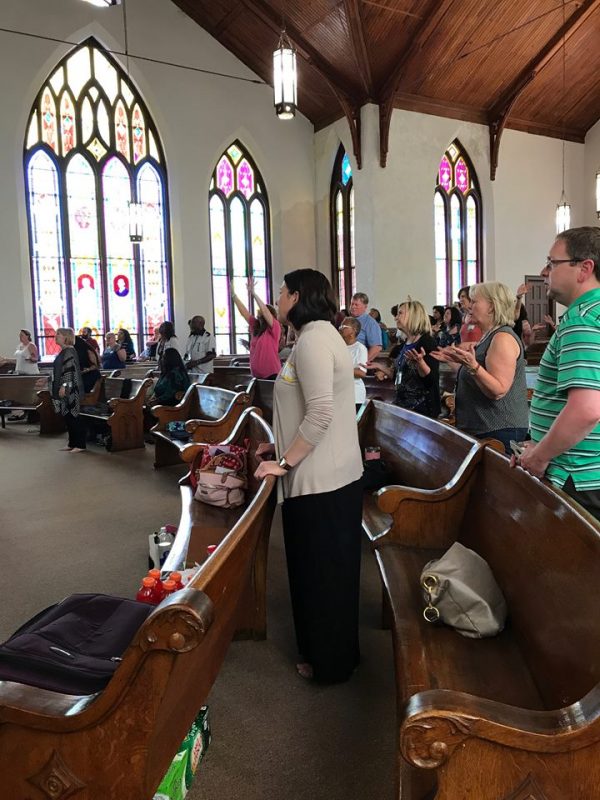 … if you were there …
THANK YOU for coming! It was wonderful to meet you all, hug you, and put faces with names!
Another cool thing that God did: this conference was totally paid for 3 days before it ever started.
PAID FOR. Including paying the musicians, ministers, and all volunteers. Yes, we paid our volunteers. They didn't ask to be paid, but we paid them anyway. We don't have a spirit of poverty, and our Father always has more than enough! A worker is worthy of their hire!
How it was paid for? Through:
YOUR monthly partnerships;
your donations;
your product purchases–especially in the "Pay the Band" sale we ran! (Thank you!); and
your registration fees. (Although the registration fees only covered a fraction of the actual costs. The rest of the money came from the other sources mentioned.)
The conference was just incredible; and it was just like God to provide for us in advance, so I never gave a second thought to the money. (As a matter of fact, I even forgot to receive the offering on Saturday. It just slipped my mind. That's the peace of GOD. (But if you want to give, you still can, here on Gumroad or here on PayPal.) LOL. 🙂
So here's what happened this last weekend:
We had extended times of prophetic worship with our band at each of the 4 sessions. In addition:
In session 1, I preached on how to heal from father wounds.
In session 2, I preached on how to receive provision and nurturing from God (which is WAY different than just knowing that you CAN receive these things). Then, I taught HOW to see these things actually manifest. I also taught on how to heal from mother wounds. Then we walked the whole congregation through some inner healing exercises together.
In session 3, we did a fire tunnel. We also had our worship team release prophetic words and songs of deliverance.
In session 4, I taught on experiencing the supernatural; knowing your identity and destiny; how to become a carrier of God's glory; and many specific blessings that we need to begin expecting from God, along with the legal evidence from His Word that we can have them.
Prophetic ministry happened everywhere, and everyone who wanted ministry got it, as many times as they wanted.
We even had a prophetic artist, Kristina Sanchez-Mills, come in on Saturday, and she made paintings for individual people, as the Lord showed her pictures for them!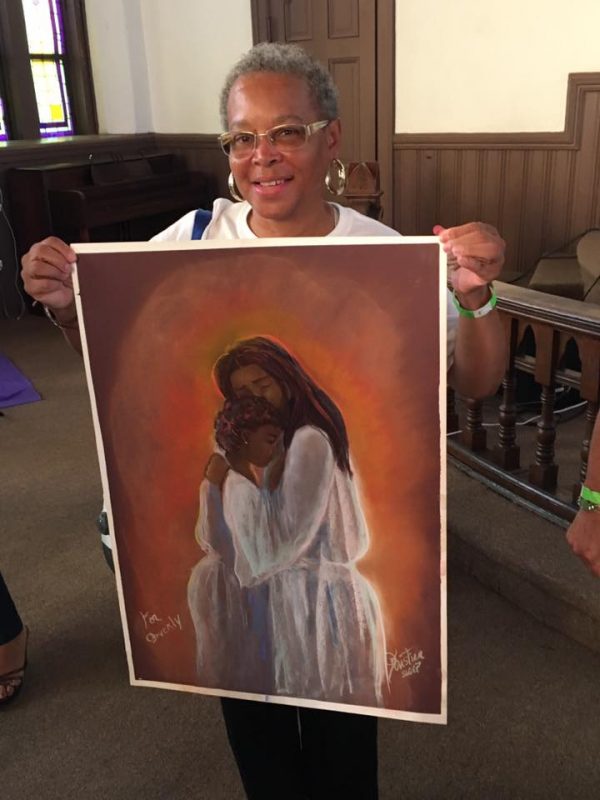 Here are some of the testimonies that people have sent in so far:
"The Inheritance conference was exactly what I needed. Things that I thought I was healed from, I learned I wasn't and I was hindering the Holy Spirit from flowing in my life. Once I was delivered through prophetic music and prayer, I was able to receive the baptism of the Holy Spirit. I am thankful to Jamie for being obedient to the Holy Spirit in all she does! This weekend was life-changing!" – Ms. B
And from a conversation with Pastor Bill, one of our ministry team:
Bill: "Hey Jamie, did you notice that gold glory cloud hanging over the people on Friday night?"
Me: "No. I wasn't paying attention." (I was lost in glory myself.)
Then a couple days later, from Mamie, another one of our ministers–who had not talked to Pastor Bill: "Hey Jamie, there was this yellow glory cloud hanging over the people on Friday night!"
Me: "Argh! No, I didn't see it!"
Note to self: Next time, keep eyes open. 🙂 🙂 🙂 🙂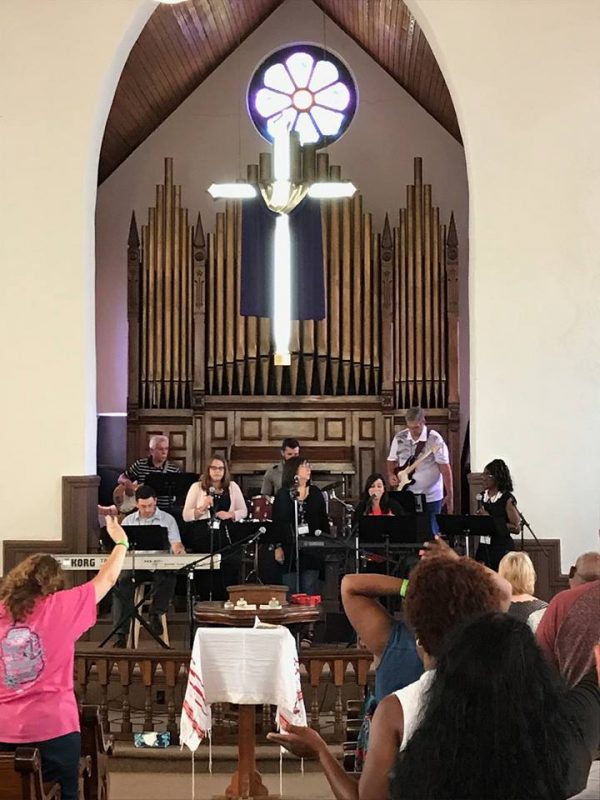 And more testimonies:
"This weekend was awesome!! I enjoyed it so much and it was such an honor to be a part of. The music was a blast and the people who came were so hungry for God, it created a beautiful atmosphere. … It was a beautiful thing all around! And when people see the openness and realness, it gives them permission to be the same and that allows God to work on us!" – Mr. N
"This weekend has been incredible! The Lord has done such a work in my heart. It was an absolute honor to meet all of you, and I'm sad we had to miss the last session, but I'm so glad we came and worshipped and feasted on the Word with y'all!
??Love you guys so much! God bless!!" – Ms. K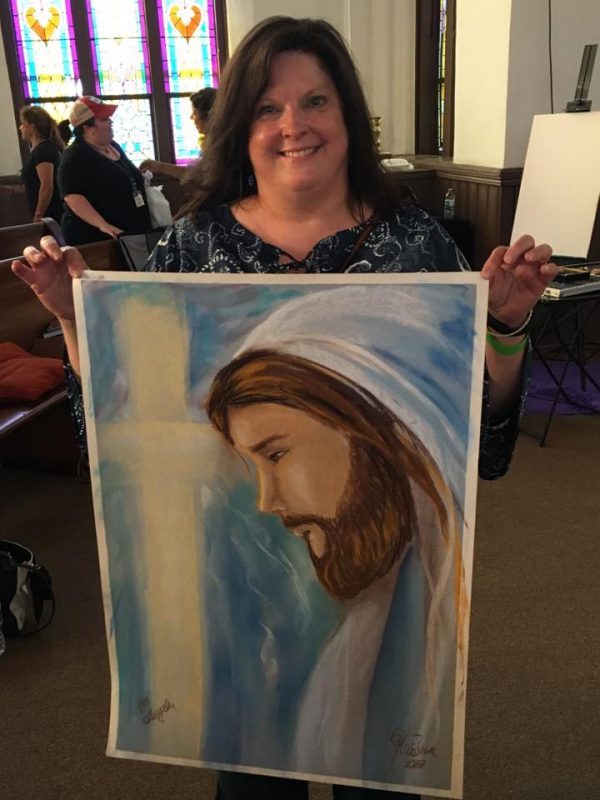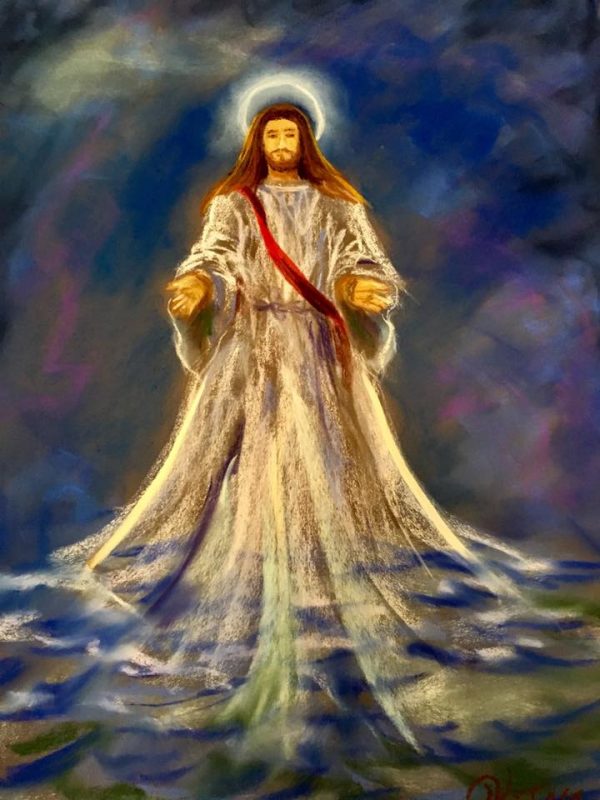 "I feel like the girl that won the golden ticket! I enjoyed every part of the conference and meeting all the presence seekers. The worship, teaching, and prayer was awesome and timely. Thank you all so much it was a true blessing." – Ms. J
"I am so excited about the conference. I came with a big expectancy of Abba, and He showed up and showed out. It was supposed to be time for me to be renewed. He not only continued the heart surgery He started on me a few months ago, He shifted me to another dimension. I could go on and on about all the gifts I received. It was truly a blessing and I know that I know that I know it is just the start. It was truly an anointed time. I met some wonderful people and divine connections.
One of the things that keeps resonating in my spirit is Jamie calling me Holy Ghost midwife. As a matter of fact, on my drive home I listened to a live sermon by an apostolic leader that started speaking from Exodus 1 about the two Hebrew midwives and the midwife anointing. Glory to God Almighty. I felt so filled and on FIRE I wore my Wonder Woman shirt on the way home. Thank you to everyone who made it possible and everyone there. You all were a blessing to me. Thank you. And a big thank you to El Shaddai, Jesus, and the Holy Spirit.
?
?
?⚘
?" – Ms. S
Click here to hear a spontaneous song that God birthed in our worship leader, Kara Green during the conference. 🙂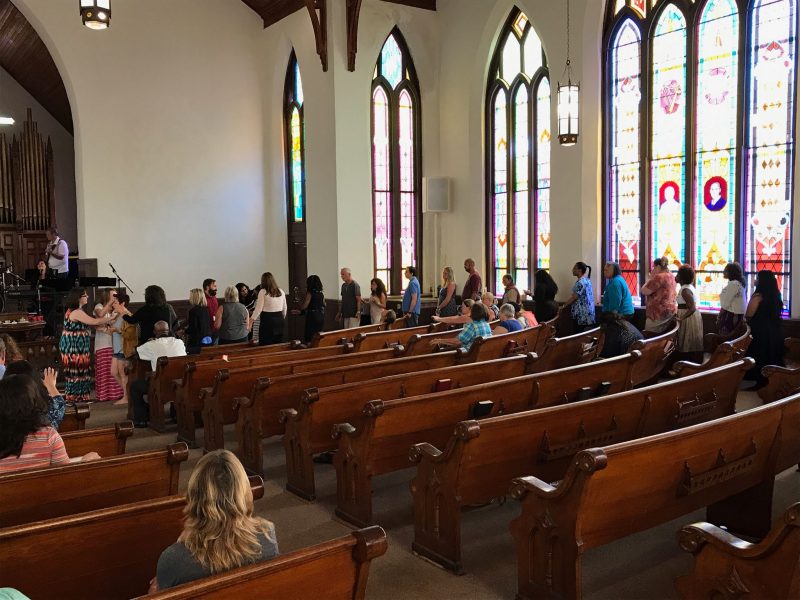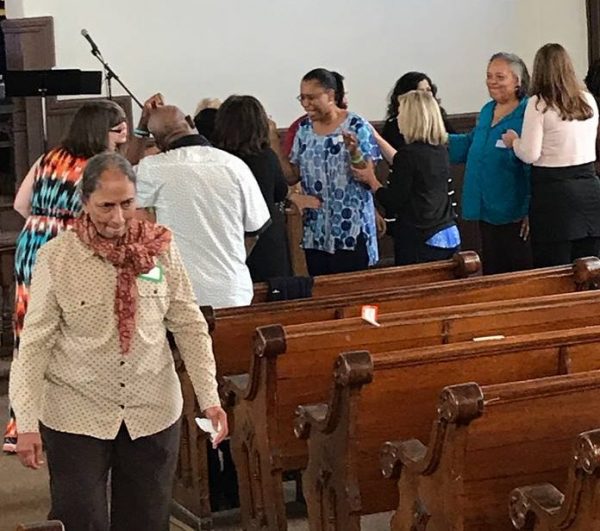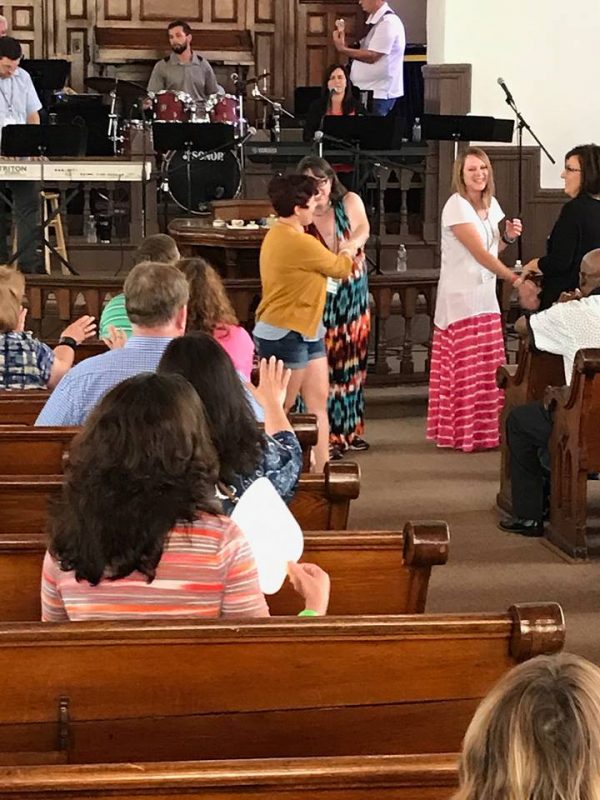 Click here to watch a 1-minute clip of a soaking moment in worship from Saturday.
"I was truly blessed by the conference this weekend! Jamie Rohrbaugh and the rest of the Ministry team really did this conference in excellence! They let the Holy Spirit have His way. I keep hearing "I belong to my beloved and my beloved belongs to me." I get it now just do what the Lord has called you to do no matter what anyone thinks keep going and letting Holy Spirit lead you! Jamie Rohrbaugh thank you for your transparency it set a lot of people free!" – Ms. C
I did have a video testimony for this, but the audio didn't turn out. BUT:
A precious lady whose son had just passed away 6 weeks ago attended the conference. With her permission, we prayed for her as a congregation. Then, one of our ministry team, Pastor Angie, sang a song of deliverance over her. This precious lady told me later that she had come in with a spirit of heaviness that she didn't even know she had. She said that the spirit of heaviness completely left her during the conference, and the Lord had restored her joy. THANK YOU, JESUS!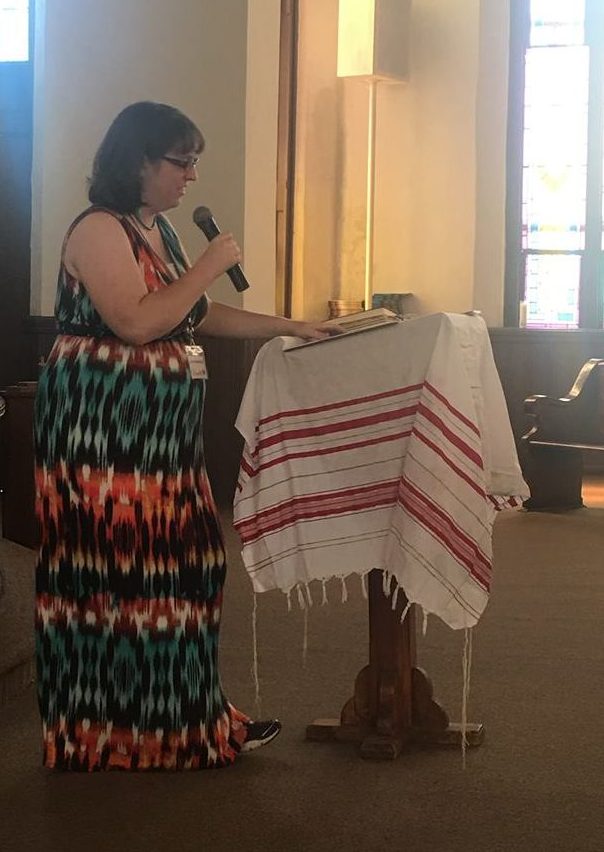 And still more testimonies:
"I loved the conference!!! Wow!! I'm so amazed at how everything went!! I feel like it was a new level! I can't even describe how it felt! … I'm praying you will be overwhelmed with blessing for how you've poured out to all of us! [It was] so free!!! I loved the guys playing! They really had humble spirits and they were great!" – Ms. K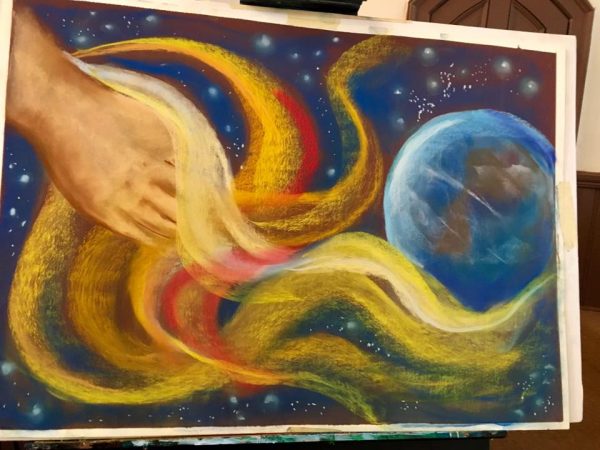 And from Ms. C, my personal assistant:
"I was just worshipping while people were coming forward for prayer. And like He sometimes does, the Lord snapped my eyes into the heavenly realm. I looked and everyone coming for prayer, being prayed for by the team, was glowing at the tops of their heads, and with every moment they got brighter and brighter. … It was amazing to see that the Lord was literally lighting people up – white hot – as the team ministered to them."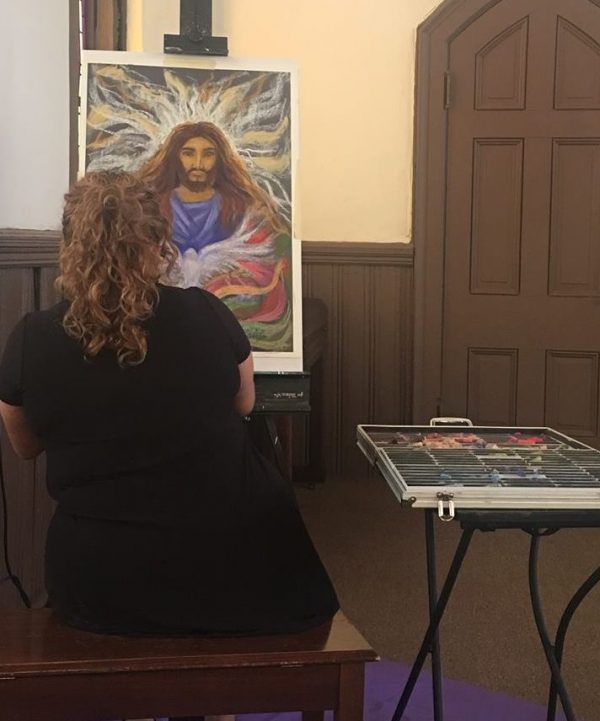 Folks, the Inheritance conference was one of the highlights of my entire life.
It was incredible. The glory of the Lord was so thick. He wrecked us all, and we got out of His way, hosted Him as the most important Person in the room, and let Him do His thing.
Our ministry team was united. The congregation was united. God moved. He healed the brokenhearted, set captives free, and glorified His own name.
We are praying about our next steps for this ministry and our team.
Of course, this blog and our webinars and all those things are staying and growing. But the Lord has also been opening doors for us to go to various churches, preaching and ministering. (If you are interested in having us come to your church or event to minister, please contact me to discuss.)
But so many conference attendees also told us they can't wait to come back for the next conference, so we're praying about that. We'd love it if you'd join your prayers with ours, that the Lord would show us what to do and when to do it as far as the next event!
And if you haven't considered partnering with us on a monthly basis, please do so.
Click here to partner with From His Presence on a monthly basis.
As stated above, this conference was paid for 3 days in advance. PAID FOR. Including paying the musicians, ministers, and all volunteers. (Jesus said a worker is worthy of their hire, and we operate on that principle.)
And you know how it was paid for? Because God used you:
YOUR monthly partnerships;
your donations;
your product purchases;
your registration fees. (Although the registration fees only covered a fraction of the actual costs. The rest of the money came from the other sources mentioned.)
THANK YOU. God used YOU to make this conference possible, and we give Him all the glory.
Were you blessed by this conference? Please leave your testimony in the comments!