It Is a Time of Emotional Testing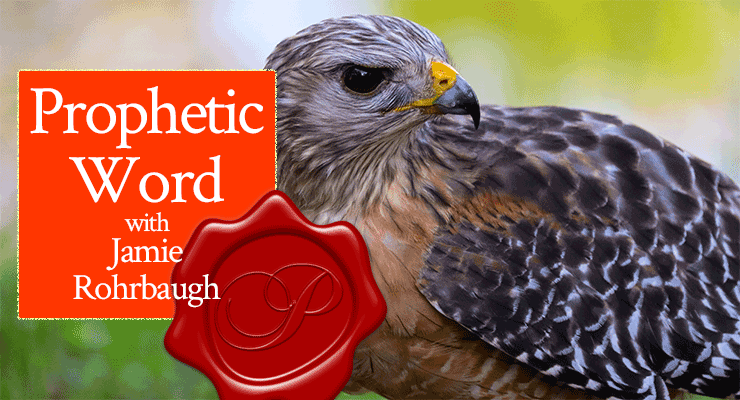 Beloved, I want to talk to you about what God is doing in this spiritual season today. His work is deep right now, and honestly it does have some challenges. It is a time of great emotional testing for many of God's people, but the results will be worth it.
I pray you would read this Issachar update and be encouraged to continue fighting the good fight today.
The Lord has shown me over the last number of weeks that He is doing a great work–but a painful work–in His people, specifically in their emotions. And although we've talked about that before via YouTube video, I keep seeing deeper evidence of a deeper move than I saw at first.
Here's why the heart surgery that we are all enduring is even deeper than I thought at first:
The Lord started this heart surgery by casting down our big, main idol that kept us from obeying Him with our emotions. In other words, He picked the biggest thing to start with:
This move of God–this heart surgery–was so sudden and speedy that I originally assumed it would be over after we each won the battle. I thought His surgery would have just one phase. I didn't "have a word" about the timeframe or anything; but I just felt and assumed that this was a one-round battle, and when it was over, it would be over.

But I assumed wrongly. There is more that the Lord didn't show me at first, and I'm glad He didn't. If I had seen more at the time, I would have become discouraged because this work of the Lord truly does hurt.
But there is more heart surgery to be done …
… Because now, many people have gotten past that one idol. You have allowed Holy Spirit to do a work in your heart such that now you are able to submit your emotions and choices to HIM, instead of letting your circumstances in that one big area affect you.
The hard news is, now He's going after another area.
His conviction never stops. Truly, did we think it did? (Sigh.) If we had not cried out to Him with such passion and fervor, asking Him to change us, bless us, and fill us with His Spirit, then perhaps He would not be moving quite so quickly. If we had not cried out to Him to bestow such huge blessings upon us, then perhaps His work in our hearts would be moving a little slower.
But we did. We did cry out to Him:
To change us and make us like Christ.
To accelerate and advance His plans for our lives.
To fulfill our destinies in Jesus speedily.
To hasten and dump the blessings upon us for which we have prayed these many years.
So He's answering.
He's answering all of it.
But there's a severe yanking, a heartrending testing, and a painful purging that have to come first.
And the only anesthetic for God's heart surgery is that we must get lost in His presence–in worship, prayer, praise, and the study of His Word.
As it says in Psalm 16:11:
"You will show me the path of life; in Your presence is fullness of joy; at Your right hand are pleasures forevermore" (Psalm 16:11).
God's own manifest presence is His only anesthetic for the heart surgery He is doing in each of us.
Here's why:
In His manifest presence, you feel His love.
In His manifest presence, He counsels you and teaches you. This immediately helps you feel better, for you know you're not alone and He's going to get you through this season of testing.
In Jesus' manifest presence, sorrow flees and joy comes. Jesus personally fills your heart with His joy.
Additionally, if you'll respond to Him by getting lost in Him through praise, worship, prayer, and the Word, then the euphoria that comes with praise will take over your body, soul, and spirit.
Praise brings euphoria because it takes our eyes off ourselves, where we shouldn't be looking anyway, and places our eyes squarely on Jesus, where they belong. Praising God also helps us give thanks to Him, and giving thanks drives away self-pity. And the foul spirit of self-pity is the gateway demon to spirits of death and suicide.
Friends, this time of emotional testing that many people are going through is difficult. No doubt about it.
However, if we each will keep our eyes on JESUS, the Author and the Finisher of our faith, who for the joy set before Him endured the cross, despising the shame, and sat down at the right hand of the Majesty on high, then we will get through this season of testing–with joy.
I know it's hard, but look to Jesus. Set your face like flint, just like He did. Decide and determine that, no matter what, you're going to persevere. Cry out to God to have His way in you, and to do what He needs to do quickly.
Even when it hurts, the work of Holy Spirit in our hearts is always worth the effort it takes to push through the trials and endure, abiding in Jesus.
Is the Lord doing emotional testing and heart surgery in you too right now? If so, leave a comment below!