Live Intercession Over Your Finances
Hey beloveds,
Earlier today, I went live on Facebook to intercede for your finances.
We had a powerful time of intercession, prophetic decrees, and activation/impartation over your finances, jobs, income, business ideas, and so much more.
Even though it's a recording, the Lord still blesses His Word and prayer when it's lifted back up to Him. So if you missed the video, please go watch it and agree with me in prayer for yourself and your finances.
Here's the video on Facebook:
https://www.facebook.com/FromHisPresence/videos/532027917323144/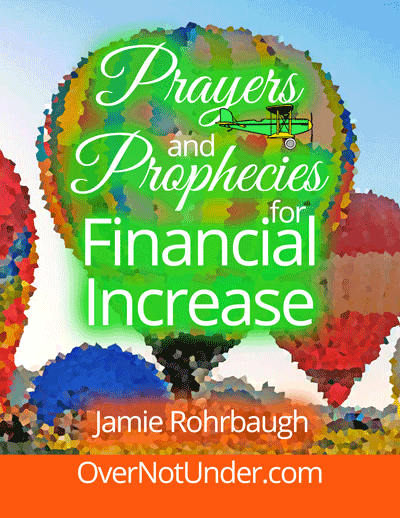 And if you are interested in the book I started praying out of–Prayers and Prophecies for Financial Increase–then you can click here to order a copy. This link is for shipping in the continental USA only.
Please let me know if this video helps you, and if it will bless you if I do more of these! Thank you so much!
Love in Christ,
Jamie