Prophetic Word for March 2022: Mentors, Arise and Pour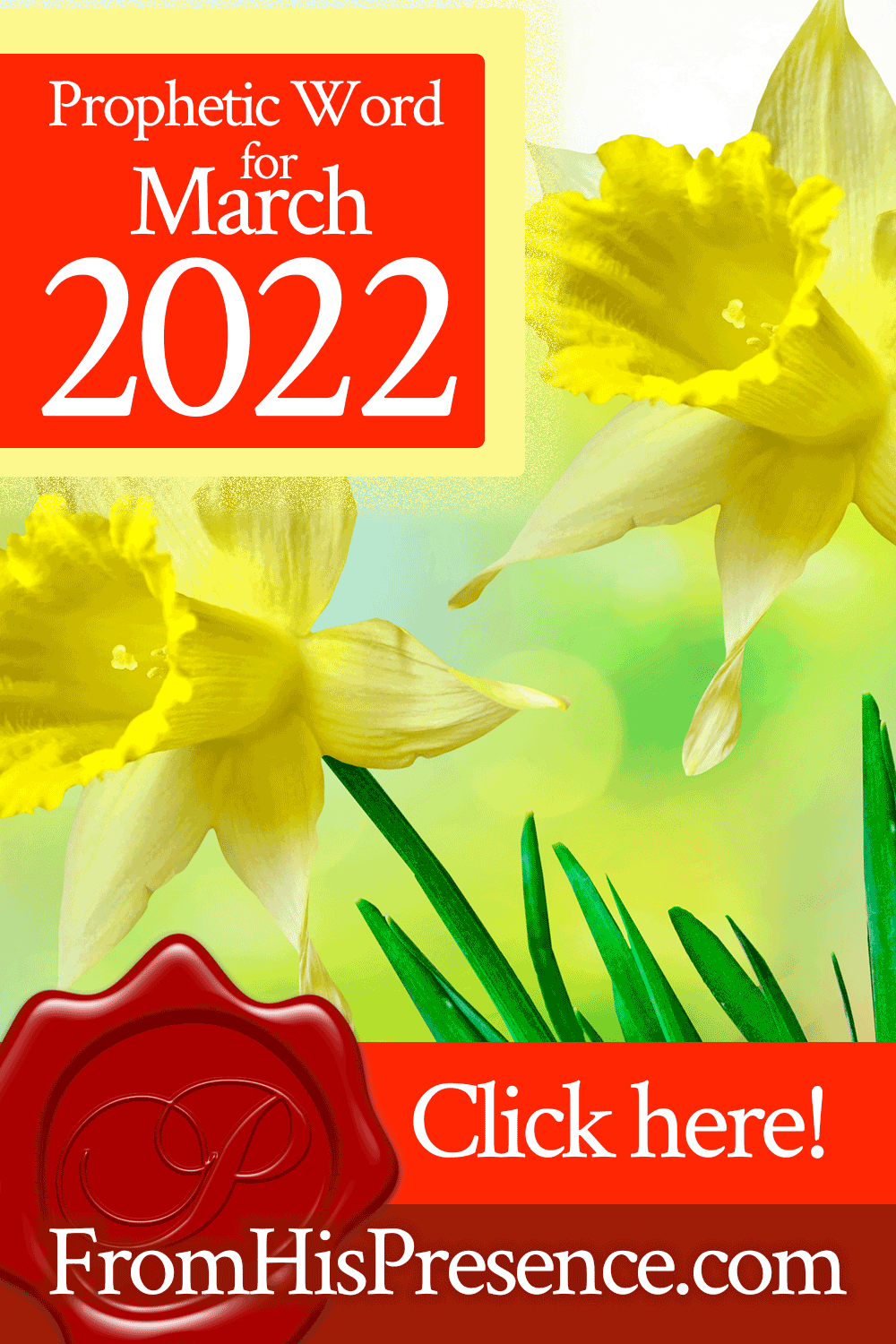 March 2022 is an exciting month prophetically. It is a month of convergence, where the evidence of serious heart change will begin to manifest in the form of reward and fruit.
If you're curious, read on for more of this prophetic word for March 2022!
I sense in the Spirit that the Lord is releasing a tremendous, overwhelming outpouring of the Spirit of Elijah.
This is not just for older folks that people would typically call "mothers" and "fathers." This outpouring is on everyone; and, if you will accept it, it will propel the Kingdom forward fast in your individual sphere.
In this outpouring of the Spirit of Elijah, the Lord is calling everyone who will to rise up and bless someone else.
He is giving all who will receive it a great compassion for others. They will feel the same way Jesus felt in Matthew 9:35-38:
"Then Jesus went about all the cities and villages, teaching in their synagogues, preaching the gospel of the kingdom, and healing every sickness and every disease among the people.

But when He saw the multitudes, He was moved with compassion for them, because they were weary and scattered, like sheep having no shepherd.

Then He said to His disciples, 'The harvest truly is plentiful, but the laborers are few. Therefore pray the Lord of the harvest to send out laborers into His harvest'" (Matthew 9:35-38).
In March, Jesus is calling those who have never considered themselves to be mentors to receive sons and daughters.
The Lord is bringing you sons and daughters from the north, south, east, and west. You don't have to be experienced at mentoring in order to be a blessing to them, and you don't even have to know them well.
All you have to do is be willing to encourage these sons and daughters. Pour into them in whatever capacity you have from day to day. The Lord is anointing you to do this–and to bless anyone you can in some way. Don't miss the opportunity!
Also, in March, I hear the word "true-up."
To "true-up" means to re-review a thing and bring it into accuracy; to determine the scope of overpayment or underpayment and make things right and correct. In March, there is a great truing-up going on. It began in February, but it will continue for awhile.
Collect on this move of the Spirit by presenting your case before the Lord daily and asking Him to reward you for your labors.
In the sphere of hearth and home, the Lord is rebooting you once again and anointing you to choose rest.
God's mercies are new every day, and that's a good thing because we need rebooting every day. Don't be discouraged or afraid if you have gotten off track. Simply receive the tender mercies of God and submit to His rebooting in March. Let Him start your engines afresh and get you back on the right track.
God specializes in new beginnings, and He never begrudges you your need for one. Ask Him humbly to lead you in your new beginning, and then submit to His Lordship as He answers your prayer.
Also in March, you will see things become easier that you anticipated would be harder.
Father God is going before you to make a way. He is opening doors for you that no one else could ever open. Watch for hindrances and obstacles to melt away, leaving you in a better position after the fact than you ever could have dreamed.
You won a great victory in February, and in March you will begin to see fruit from that victory.
Watch for the fruit to manifest in unexpected ways. Reach out in kindness to those whom you anticipate would not want to hear from you. Expect to be blessed as you bless others. Pour generously into other people and into their well-being and prosperity. What you sow will come back to you within days.
There is a whirlwind of "faster than you ever dreamed" being released in the Spirit realm in March.
Write the vision and make it plain on tablets. Write it every chance you get. Envision it as you sleep and pray into it as you wake. Look for the Lord to show up with miraculous and spontaneous answers that you have been storing up with your prayers for years.
Lastly, in March, you will have a new level of patience with the things that matter most.
The Lord did a great work in people's hearts in February, depositing a new love within them for their families and friends. The cares of this world began scooting toward the back of their mind's eye, diminishing in importance compared to our eternal legacy that we leave in our families. This was the beginning of the total transformation for which we prayed.
In March, expect to see new manifestations of your reworked priorities.
You will have a new patience and excitement for things that would have bothered you before. You will readily and eagerly give up things you used to feel you couldn't survive without, and you will replace those old things with the treasure of time spent investing in your family and in all eternity.
The funny thing about this is that you will actually enjoy this transition. The enjoyment will be evidence of the great work the Lord has done in your heart.
Does this prophetic word for March 2022 resonate with you? Are you already seeing the Lord move in these ways in your life in March? If so, leave a comment below!