Prophetic Word: You Have Reached a Baseline of Healing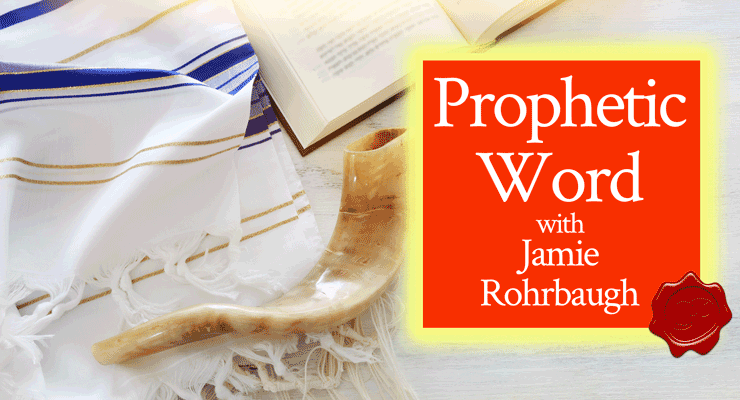 Beloved, have you been in a healing process with the Lord? Have you been healing from burnout, stress, and overwhelm–and learning to walk in the rest of the Spirit?
If so, I have an encouraging word for you today.
Recently, I felt the prompting of the Lord to focus for awhile on my home–and on making my home beautiful.
He's been helping me with the anointing to clean up messes, in which I'm still progressing; however, this was different. For this, the Lord prompted me to take extra steps that would force me to invest in my home and be FULLY PRESENT when I'm there–present in soul and spirit, not just in body.
Specifically, although it sounds crazy, the Lord led me to plant flowers.
So I planted geraniums in two flower urns by my front door. I bought a comfy, outdoor armchair and put it together BY MYSELF! (I was so proud.) 🙂 I placed the chair on my front porch, also surrounded by flowers.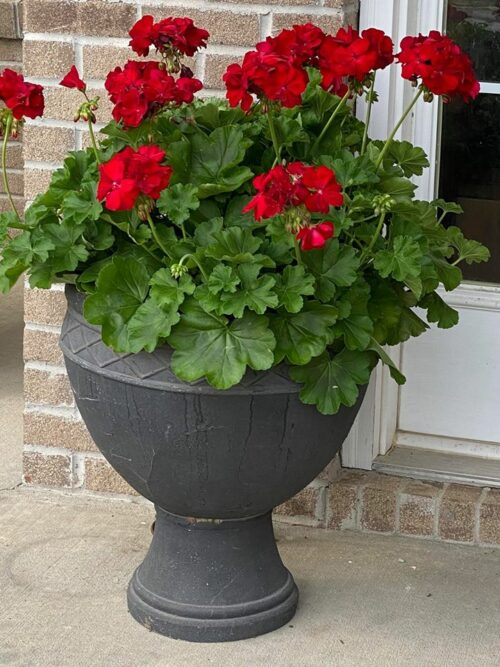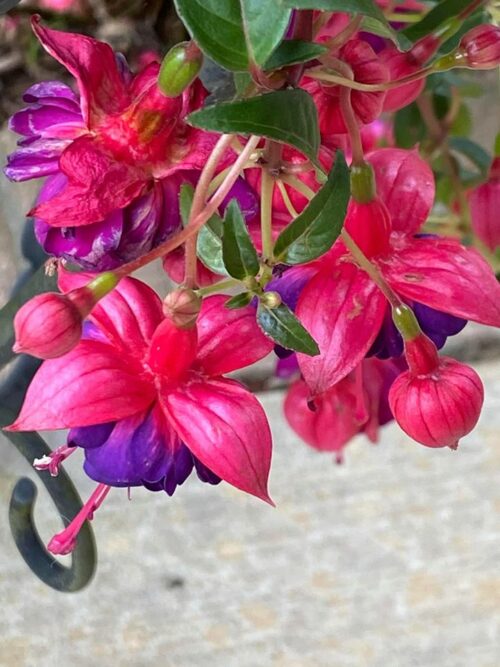 I put a wreath on my door and pulled weeds from the flowerbeds by my front porch. (Not all the weeds are gone yet, but I'm getting there.) I planted a pink clematis on a trellis in my yard.
As I did this, Holy Spirit began talking and downloading to me like crazy.
What He whispered was simple, yet profound. He said, "If you're too busy for flowers, you're too busy."
Now, that may sound crazy to you, but you have to know the backstory.
The backstory is that I have always been wildly, passionately in love with flowers. I love to grow flowers, plants, and even vegetables of many kinds. When I was a child, I lived on a vegetable farm and I grew a huge greenhouse full of vegetables. It was my special place, and my parents were happy to let me have free rein there. I spent most of my time in that greenhouse, and it became a verdant masterpiece! (I was about 11 or 12 years old at the time.)
Also, when I was a teenager, I worked at a commercial greenhouse 20 hours a week and throughout multiple summers. I have simply always loved flowers, houseplants, trees, and growing things from God's creation.
Well, as I followed the Lord's prompting to fix up my front porch, pull weeds, trim shrubs, and plant flowers, the Lord showed me that my love for gardening is a core part of myself that I had let die for many years.
For too many years, the planter-urns on my front porch have sat empty of flowers. Yes, literally: they sat by my front door, filled with dirt but NO flowers. 🙁 (Embarrassing, right?) I used to grow a Joseph's Coat climbing rose on my trellis, but it died and I never replaced it. My hanging baskets of flowers also died, and I left the hangers empty.
Why? Because I was too busy. Too busy allowing things like work, stress, overwhelm, and burnout push more important things out of my life–important things like my health.
But you know what? The Lord is merciful. And as I have been embracing His Sabbath rest, taking a physical rest one day in seven and cutting back on the many pressures I have placed on myself over the years, He has healed me of burnout. I am functioning in a way that I haven't functioned in years–in health and rest. (Praise God.)
As I pondered all of these things, the Lord told me He wanted to speak to His people about these things also.
I honestly didn't want to share my story; it feels too personal, too private. But the Lord always asks me to share things once I've been healed from them, so here it is. 🙂 And as I was contemplating this and asking Him to speak to me about it, He gave me a prophetic word that is for you, me, and all of His people in general.
Here is what I heard the Lord say:
"I have shown you a baseline of healing.
I have shown you an old part of yourself, something that you love but which you haven't accessed or tapped into in a long time–something you used to enjoy. I have resurrected this passion of yours as your baseline of healing, and I want you to use it that way.
When I say "baseline of healing," I mean I have brought you to the place where you are not burned out or overwhelmed:
I have already shown you what your priorities should be.
I have shown you what you should cut out of your life.
I have shown you how to rearrange things to establish good boundaries so your family, health, work, and emotional safety can all be protected, and you are in the process of carrying out My instructions.
You may be busy, but you have learned to slow down and work only by the leading of My Spirit. You are at a sustainable place now.
You have reached a baseline of healing. In this place, I have shown you a hobby you used to have; a passion you used to have.
I have helped you remember how much you love this thing. I have helped you resurrect it under the unction and anointing of My Spirit. I have even provided physically for you to engage in this great love of yours again!
I did all this for a purpose. I want you to use this hobby as a visual thermometer for your level of activity, as well as a thermometer showing the right alignment (or lack thereof) of your priorities.
Here's how to use your baseline of healing:
Let yourself tap into this passion of yours that I have resurrected. It's not a distraction or a waste of time; it is part of My healing.
Remember how you enjoyed this thing back before you were burned out, stressed, and overwhelmed.
When your priorities get out of balance, you will be tempted to give up on your hobby–this part of yourself that you only have accessed when there is peace and calm in your life.
As soon as you notice yourself giving up on this passion I have shown you, or letting it fall to the wayside, THAT IS YOUR INDICATOR that you are out of balance; that you are out of My will for your life and priorities.
This is a boundary I have established for you, and I desire you to keep this boundary in place by your choice all the days of your life.
If you will self-monitor for this, you will find yourself more stable and secure in My arms than you have ever been. If you will listen to Me and keep yourself from wandering from this tether I have gifted to you, your urge to run ahead of Me will be controlled.
This is an exercise in self-control, which is a fruit of My Spirit.
I have given you this baseline of healing, with this visible sign thereof, so that you can walk more purposefully in the leading of My Spirit. So walk with Me, talk with Me, and let Me help you make your life beautiful in all the ways My beauty is not yet manifest in your life, marriage, health, and family.
Love, Abba."
Thank You, Abba Father.
Is the Lord speaking to you through this prophetic word? Has He shown you what your own baseline of healing looks like? If so, leave a comment below!