Prophetic Word: It Is a Season of Hope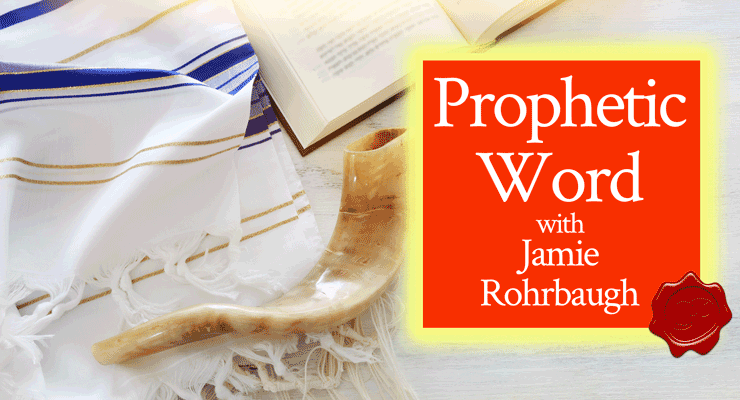 Are you ready to see something new and miraculous in your life, beloved? If so, the Lord has a tremendous, new word for you today!
Today, May 11, 2020, the Lord told me that the spiritual season has changed. Here is what He showed me about the new season we are in:
"You have positioned yourself in a place such that I can do something new in your life, so I am going to do it.
It is a new season. It is the season of things you never heard of before.
You thought you had conceived of everything I can and will do already, but that was arrogance on your part. Now you have humbled yourself to know that I can do things–and that I WANT to do things–that you've never heard of before.
Because you have humbled yourself before Me, I am about to unleash a collection of mighty works on the earth and in your life the likes of which you have NEVER seen before.
It is the season of My glory.
I can only glorify Myself in your life when your heart is humble. You have been prostrating yourself before Me, seeking Me and seeking My ways of doing things. I need you to continue in that posture in order to receive from Me.
It is time for you to be ruthless in conforming your life to obedience of My Word.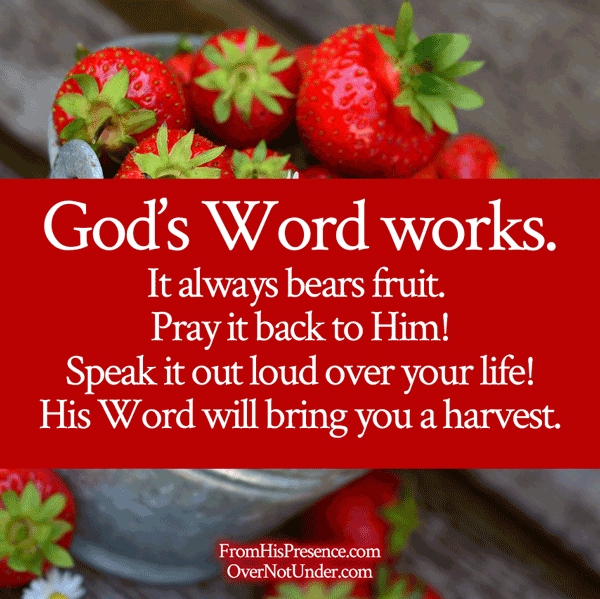 I want you to look aggressively for things in your life that do not look like My commands, and do something about them. I have already given you the anointing to clean up messes, and it is a permanent anointing. It will take time for you to clean up all the messes in your life because there are so many of them, but from now on you will go up and up as you get neater and more careful–more purposeful–in every aspect of your life.
I want your life to look like Heaven on earth, and there are no messes in Heaven.
In order for you to conform your health, your life, and your finances to My prosperity, My power, and My promises, you are going to have to attack EVERYTHING that doesn't look like Me. From now on, I want you to see anything that doesn't look like Me as the product of the enemy's work in your life, and I want you to forsake all evil works of the enemy and make your life look like Me and My Heaven.
I only exude one thing, and that is Myself; and Myself is what I exude. Think about that for awhile, and realize that if something doesn't look like Me, then it didn't come from Me and it has to go.
You have humbled yourself before Me; that is why I am showing you these things.
Your life can look like Heaven on earth, but it is up to you. I believe in you, and I know beyond a shadow of a doubt that you can do it. (Am I not God? I know all things! That is why I am entrusting this charge to you today!)
In order to receive from Me, you must demonstrate a sold-out spirit to Me. But because I know that you ARE humbling yourself before Me, and that you will obey Me in this matter, I can say to you:
It is the season of new things and hidden things that I am creating for you now.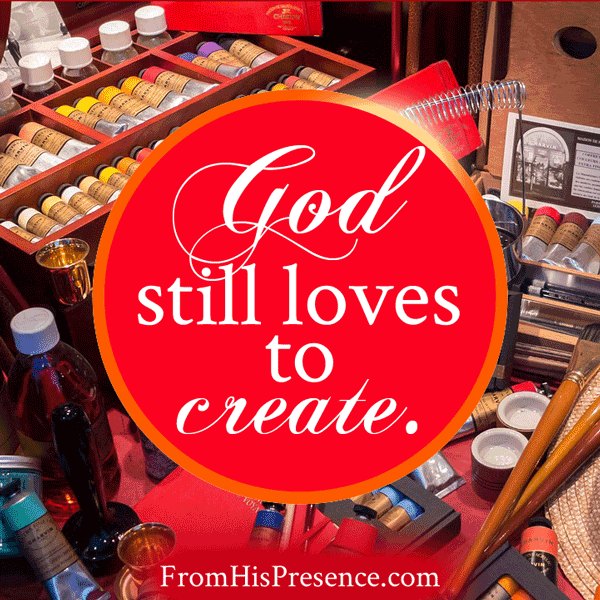 You have exhibited a heart change before Me, and I am responding to that heart change. I am releasing finished works into your life that you have only dreamed of–AND that you have not dreamed of; not in your whole lifetime.
Believe Me for the good! There is much to receive. The affliction you've been through has worked out for your good. And RIGHT NOW begins the season in which you will prosper on your way, because I have called you and you have answered.
In this season, you will know Me as the Lord your God who teaches you to profit.
With your nose to My back, I will lead you in the way you should go and I will teach you to profit. Follow My unexpected ideas and the unexpected leadings, for I have been here before–but you never have!
I want you to LOOK specifically for the unexpected, for you have never crossed this way before! If you have seen it, done it, and know it, then IT IS NOT MY LEADING in this season, for the ways of the wilderness cannot be taken into the Promised Land!
Behold, I make all things new!
Beloved child, if you will follow Me, your peace will be like a river and your righteousness like the waves of the sea. I desire to do those things for you in this season that eye has not seen before, and ear has not heard about before; those things which have not entered into your heart before. These are the things I desire to do for you!
So let Me do them. Go out on purpose from the wilderness of imprisonment in your mind, and BELIEVE ME.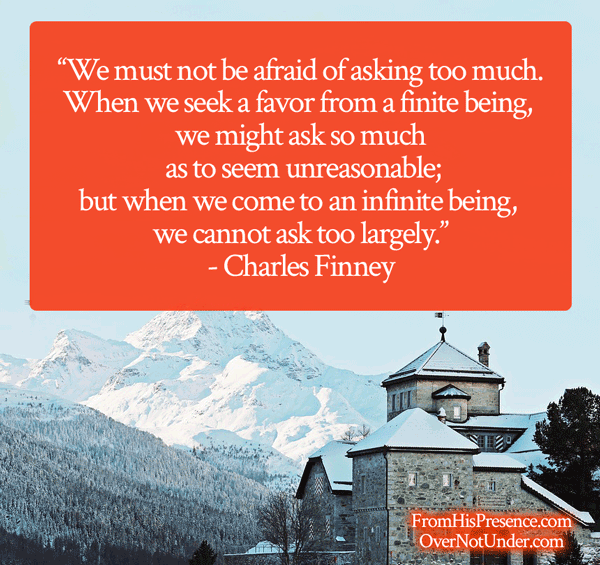 I am on the move, and I am arising. As I told you in Psalm 12:5 so long ago:
"For the oppression of the poor, for the sighing of the needy, now I will arise,' says the Lord; 'I will set him in the safety for which he yearns'" (Psalm 12:5).
And I say it again today. I have heard your cries; I am leading you by a way you have not been before; I am carrying you into your first conquest in the Promised Land. Believe that I am with you and that I can slay the giants through you. BELIEVE ME FOR HOPE! Believe Me for new! Believe Me that things which have not worked before will work now!
I say to you that the Lord has redeemed His servant Jacob, and YOU are My servant Jacob in this instance! I have redeemed you; I have called you by name; you are Mine. You have walked through the fire, but you have not been burned; the flames have not set you ablaze, and THEY WILL NOT if you believe Me!
As the Commander of the army of Yahweh I now speak!
I am Commander of hosts and forces you cannot imagine. I have power you cannot conceive of. As you have been praying and asking Me to do those things that cannot be done by might nor power, but can only be done by My Spirit, believe that I am now doing them!
I am doing the things you have asked Me to do! Your prayer has worked; I am answering; you cannot imagine nor conceive of the results.
But you will see the results.
You will see what I am doing with your own eyes, for it cannot be held back any longer if you will just stay in submission to Me. The works I do cannot be stopped; they cannot be delayed; they cannot be hindered, if only you will stay in lock-step with Me!
It's go-time! Do not hold back! Believe Me with wild, radical faith; for your hope has been deferred a long time and your heart has been sick, but NOW you shall see it; your desire shall be fulfilled; you shall see it come to pass!
I speak HOPE into you right now!
I call you to life and I breathe new life of My Spirit into you by My words and by My breath right now. You are Mine; I have not abandoned you; I have not forsaken you.
You have walked through a season of darkness, but morning dawns now and it dawns brightly! It dawns beautifully for you! I am your Beloved, and you are Mine; and you will see that which you have prayed for Me to do; you shall see it IN THIS SEASON," says the Lord!
Then I heard the Lord say:
"One more thing: a warning for you:
Everything depends on your submission to Me. Stay grounded in My Word just like you have been. Stay submitted. Be ruthless about stamping out everything in your life that doesn't reflect My Word. If you will do this, you shall live in hope, and you shall have good success; for I will bless you as I have said," says the Lord.
Amen and hallelujah! I receive that word; do you? If the Lord is speaking to you through this word, leave a comment below and confess your submission to God and your faith in His Word! Also, consider sowing into this word as a faith-offering and thank-offering to the Lord for what He is doing in your life!