The Layers Are Full and the Bounties Are Rich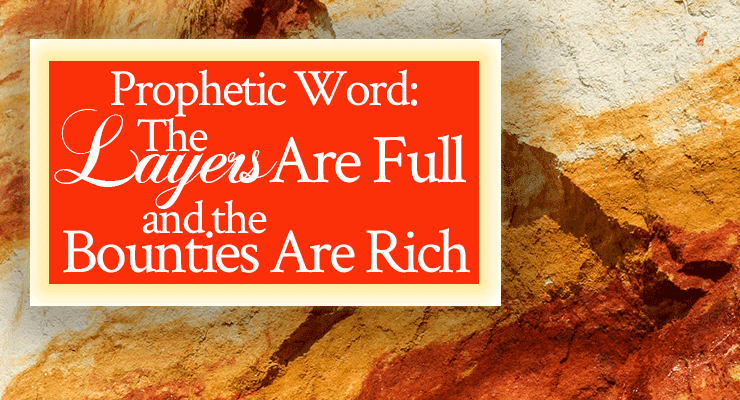 Beloved, have you been dealing with unspeakable hardship and soul agony in this season of life? If so, this prophetic word from the Lord and from His Scripture is going to minister to you in a big way!
Just before I woke up this morning, I heard the Lord say to me as I slept:
"Ecclesiastes 1:8. The layers are full and the bounties are rich."
And then He woke me up. I immediately wrote down what I heard Him speak, and opened to Ecclesiastes 1:8 to see what it said.
Ecclesiastes 1:8 says this:
"All things are full of labor;
Man cannot express it.
The eye is not satisfied with seeing,
Nor the ear filled with hearing" (Ecclesiastes 1:8 NKJV).
And the Lord immediately spoke to me and showed me these things as a prophetic word for all of us today:
First, the Lord sees how hard things are for you right now.
He sees how hard you are working and how much you are trying. He sees the travail of your soul and knows that your pain and labors go beyond anything words can express. He sees your resting and seeking Him with all your heart, contending in prayer for everything you desire.
But the Lord also sees and acknowledges that you have not yet received many of the things for which you have been praying:
Many of your prayers look like they have not been answered.
Your troubles seem to outnumber your victories these days in many instances.
You want things to get easier, but they seem to just stay hard or get harder instead.
And the Father wants you to know today that:
Even though your eye is not seeing the answers for which you have been praying …
And even though your ear is not hearing the good news for which you have been praying (yet) …
Oh, my friend, I hear the little sound of rain. There is a cloud the size of a man's hand on your horizon, and the rain is coming.
You are only in a layer of experience in this life. In this layer, things have been hard. But you know what?
The layers are full and the bounties are rich.
Even in the hardship of this layer, this layer has been full of revelation for you. It has been full of teaching and purging. Holy Spirit has personally been teaching you to trust Him more; to be content with what you have; both to abase and to abound.
As the apostle Paul wrote under the influence of Holy Spirit in Philippians chapter 4:
"But I rejoiced in the Lord greatly that now at last your care for me has flourished again; though you surely did care, but you lacked opportunity. Not that I speak in regard to need, for I have learned in whatever state I am, to be content: I know how to be abased, and I know how to abound.
Everywhere and in all things I have learned both to be full and to be hungry, both to abound and to suffer need. I can do all things through Christ who strengthens me. Nevertheless you have done well that you shared in my distress" (Philippians 4:10-14 NKJV).
The passage above was written from a place where Paul had just finished coming through a "layer" of great financial need. Nevertheless, during that layer and others, the Lord had taught him how to be content and keep his eyes on Jesus despite lack and want, and even despite abundance.
Paul's "layer" of need and distress was full of spiritual revelation, even though it was really hard on him physically and financially.
And beloved, the "layer" you are in right now is full for you too.
But you have to learn to look for the fullness. You have to be willing to seek God no matter what, even though your eye is not satisfied with seeing what you've prayed for–and your ear is not getting to hear the good news for which you've been contending.
You have to ask the Lord how He is working this out for your good, for it says in Romans 8:28:
"And we know that all things work together for good to those who love God, to those who are the called according to His purpose" (Romans 8:28 NKJV).
And God is working it out for your good. The layers are full and the bounties are rich. This hard layer is come to pass; it won't last forever. Weeping may endure for the night, but joy comes in the morning!
Beloved, the Lord wants you to know that prosperity is coming again!
The layers are full and the bounties are rich. What you are learning and experiencing in this difficult layer is a key to your growth, and to the explosion in and of your prosperity again! For prosperity will come again.
How do I know? Because look at what Ecclesiastes 1:9 says–the very verse after Ecclesiastes 1:8, where God acknowledges that your eye is not satisfied right now! Ecclesiastes 1:9 is also vital to this word:
"That which has been is what will be,
That which is done is what will be done,
And there is nothing new under the sun" (Ecclesiastes 1:9 NKJV).
O beloved. God may have you in a difficult layer right now, but prosperity is coming again. The layers are full and the bounties are rich! This layer has been filled with spiritual purging and revelation. It has been filled with growth despite the hardest times that you can remember!
But friend, you used to prosper. You used to have prosperity in your thinking, in your doing, in your finances, and in every other way!
And friend, the bounties of this layer will be rich for you.
They are rich spiritually now, already. But when the Lord works your tests and trials in this layer out for your good, you will find yourself restored better than you ever have been restored before.
The layers are full and the bounties are rich.
O friend. Read and memorize Ecclesiastes 1:8 and 9 too. Know and be comforted by the fact that the Father sees your hardship.
He sees that words cannot even express the agony of your spirit and soul. He sees that you feel like the heavens are brass above you when it comes to certain areas of answered (or not answered yet) prayer.
But the layers are full and the bounties are rich.
Look for the spiritual growth and fullness of this layer. If you're having a hard time spotting it, ask Holy Spirit to show you what the growth and fullness you are experiencing here looks like. He will encourage you personally!
And the bounties you will reap from this layer will bless you the rest of your life, for what has been is what will be; what has been is what will be done; and there is nothing new under the sun!
Prosperity is coming again! God's Word is true, and He cannot tell a lie!
Does this word speak directly to your heart today? If so, please leave a comment below! Also, sow a seed into this word for yourself if the Lord leads you! The ministry's easy donation links are below.
Donate to pay it forward!
We are a 501(c)(3) nonprofit Christian ministry chartered in the USA.
Credit or Debit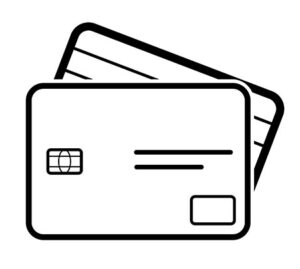 PayPal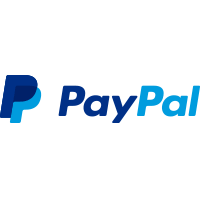 Cash App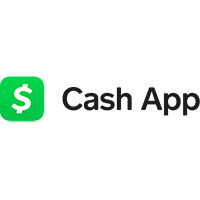 Our Cashtag is $FromHisPresence
Mail a Check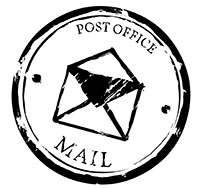 Our mailing address is:
From His Presence, Inc., Post Office (PO) Box 25232, Chattanooga, TN, 37422 USA
Wire Transfer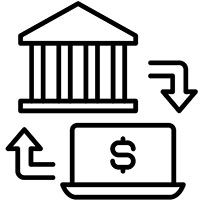 For wiring instructions, email us:
Jamie at FromHisPresence.com and include the words "wiring instructions" in the subject line.