My Top 10 Favorite Songs For Intercession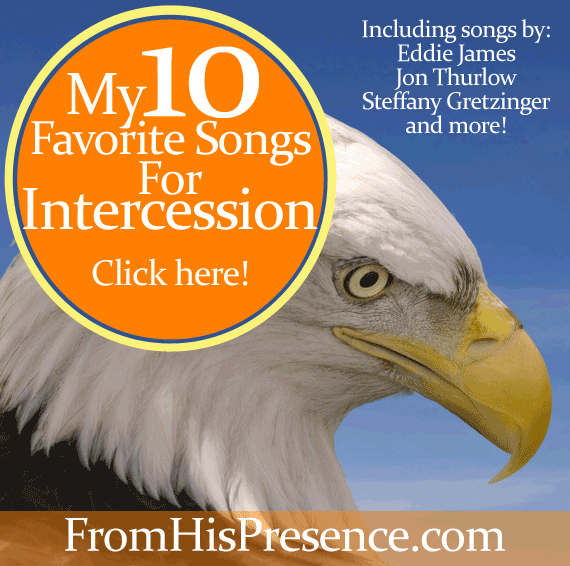 I love to pray to music. It's easy and fun, and anybody can do it. It's especially fun when the song is MADE for intercession. And if you need some suggestions for fun, musical intercession, I've got 'em.
Here are my top 10 favorite songs for intercession, in no particular order:
(The links and widget below are my affiliate links, which means if you purchase any of these songs from Amazon, I'll get a small commission at no additional cost to you. And by the way, the Amazon widget won't show up on mobile, but the links will work.)
There you are: my top 10 songs for intercession. Intercession is easy when all you have to do is sing and worship along with a song that already touches your heart.
So go ahead! Grab these picks and get alone with God! You'll be blessed and strengthened by this music yourself, even as the Holy Spirit draws you into intercession for others.
What is your favorite song for intercession? Please leave a comment below and feel free to share a link!

Want more great music to worship to? Head on over to Pinterest and follow me; I have a board of my favorite worship songs!