When You Don't Matter To Your Parents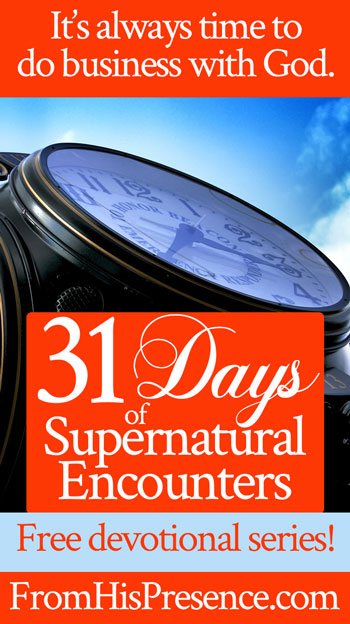 Beloveds, today's post may be hard for some of us to read. We are talking about a raw, painful subject.
But, I implore you: please read it anyway, for you will find comfort herein. And may the God of all comfort give you grace, grace, and more grace as you read.
For Day 26 of our 31 days of supernatural encounters (series index here), we are talking about how Papa God can heal your heart when your parents don't want you … when you don't matter to your parents.
Read: Psalm 27
Know:
Your situation could look like any number of things.
Maybe you were abused as a young person, and you had to put distance between you and your parents for your own self-protection.
Maybe your mother or dad abandoned you or your family.
Maybe your parents were simply not loving. Maybe they never told you they loved you; never took care of you; never provided for your needs.
Or maybe their lack of care didn't become apparent until later in life.
Maybe your parent(s) openly preferred one of your siblings over you.
Maybe your grandparents never bothered to leave you an inheritance, and your parents have squandered everything they had–so there won't be an inheritance for you from them either.
Maybe your parents always helped your siblings, but never would help you.
We all have a story. And whatever the circumstances of your individual story, the result is the same for many precious brothers and sisters reading this:
Your heart hurts because it has become obvious that you don't matter to your parents.
And beloved, I am so, so sorry. I feel your pain as the Lord led me to pray for you this morning, and I knew He wanted me to talk to you about this …
… because there is healing for your heart today.
Related: Healing the Orphan Heart: Your Name Is Carved On God's Tree
If you don't matter to your parents, the Lord wants to take away your pain today and heal you.
It hurts when your parents don't want you. It hurts when they don't value you. It hurts when they prefer your siblings over you; refuse to affirm you; or treat you like trash in any way.
But healing is available for you TODAY. Here's how:
Heart healing happens in a three-step process:
1. First, we have to tell Jesus about the fullness of our pain.
This means we bare our souls to Him, admitting to pain that sometimes we have long kept hidden or pushed down. (Sometimes, in an effort to be strong, we pretend that we are past certain things, or that they don't matter to us.) It all has to come out–to Him.
2. Second, we have to hand Him our pain.
We have to be willing to see that pain in our hands, extend our hands to Him, and offer it to Him to take. As soon as we do that, He will take it.
3. Third, we have to let Him place His love in our hands in the place of that pain.
It's a divine exchange: He takes the gift of our pain and tears that we offer Him, and He places the beautiful, ribboned gift of His love in our hands–right where our agony used to sit.
When we receive His love like that, then we have to soak in it and let it work in our hearts.
This is how you heal when your parents don't love you.
But there is a divine exchange. When your mother and your father forsake you, the Lord will take you up and adopt you as His child. He is the Father to the fatherless. His heart is always for the orphans.
Psalm 27:10 in the Amplified Classic Version says this:
Although my father and my mother have forsaken me, yet the Lord will take me up [adopt me as His child]."
He will never leave you an orphan.
John 14:18 says:
I will not leave you orphans; I will come to you."
And when you agree to His divine exchange, letting Him become both your father and your mother …
… then He will be a better Parent to you than your earthly parents could ever have been.
He will love you at all times. He will help you sense His love, especially when you're needy. (All you have to do is ask Him to help you feel Him and His love, and tell Him that you're hurting and need His comfort.) He will protect you and raise you up like your parents never did.
You can even ask Him to give you an inheritance.
Yes, you can ask Him for a literal, physical inheritance. You can ask Him for help in any other way, too:
You can ask Him to help you sense that you are valuable; to give you a sense of your worth in His sight.
You can ask Him to teach you who you are, and help you fit in with your new family of His children.
You can ask Him to help you with anything at all–especially things that your earthly parents should have helped you with.
Do you want this?
And if so, are you willing to give your pain to precious Jesus, and Abba Father, and Holy Spirit–and receive His love in its place? Are you willing to let Him become both mother and father to you today?
Pray this:
"Heavenly Father, I come to you in Jesus' name. Father God, thank You for Your promise that, when my mother and father forsake me, then You will take me up and adopt me as Your child.
Abba Father, I receive this promise in faith today. You know that my mother and father have forsaken me. It hurts, Father. (Tell Father about your pain here.)
But Father, I don't want to bear this pain anymore.
Jesus bore my sorrows for me, and I know You want to heal me. So Father God, I hand my pain, disappointment, despair, anger, bitterness, and unforgiveness to You today.
(Imagine yourself actually handing these things to Father, and see Him taking them out of your hands.)
Father God, I have given You all the pain. I now receive You in the place of both my father and mother. YOU are now Father and mother to me, Lord. You are everything to me, and I receive You and Your love right now.
(Imagine Father actually handing you His love in a beautiful, gift-wrapped package!)
Father, I know this is a serious covenant for you.
You didn't make the promise to be my Parent without meaning it. You are all I have now.
So Father, I ask You to manifest Yourself to me in all the ways that my earthly parents should have loved me.
Fill me with Your Holy Spirit of adoption, and help me to cry out to You as my Father from the deepest places of my heart.
Provide for my needs in abundance, Father. (Tell Him about any specific needs you have, and ask Him to provide them today, since He is Your Father now.)
Help me feel loved. Let Your love dwell in me richly, and help me sense Your love and affection at all times.
Send me an inheritance, Father, that is better than anything my earthly father or mother could ever have given me.
Help me learn who I am in You, Father.
Comfort me today and every day, and comfort me more than my earthly mother ever could have. Help me nurse at Your breast, for You are El Shaddai–the Many-Breasted One.
Help me depend on You for everything–and run to You first, whenever anything happens at all.
Help me see how good You treat me, and change my paradigm about how I can expect to be treated by people. Help me to thank You for everything.
Father, I choose to depend on You. But You are faithful, and people aren't. I know that depending on You is the best choice I can ever make.
Father, I pluck out every arrow the enemy has ever shot into my heart right now, in Jesus' name.
And I apply the blood of Jesus over every wound in my life. I receive Your love into every wound; into every place in my heart. Let healing come so perfectly that there will not even be a scar. Let Your love soak into me today and every day, and transform me under Your parentage.
Thank You, Father. I love You. You are truly everything to me.
In Jesus' name, amen."
Listen:
Listen to Steffany Gretzinger sing "No Longer Slaves," and just receive your Abba's love as you listen.
Does this word encourage your heart today? If so, please leave a comment below. I'd love to hear from you!
Would you help me with my work of reaching people for Jesus as a domestic missionary? I need you; we are in this together!

This blog, and all of the Kingdom work we do in this community together, are made possible through your partnerships, donations, and product purchases. If you'd like to help, please check out the partnership details and products available for sale here. And, thank you in advance for helping make this blog and everything we do together for the Kingdom possible!