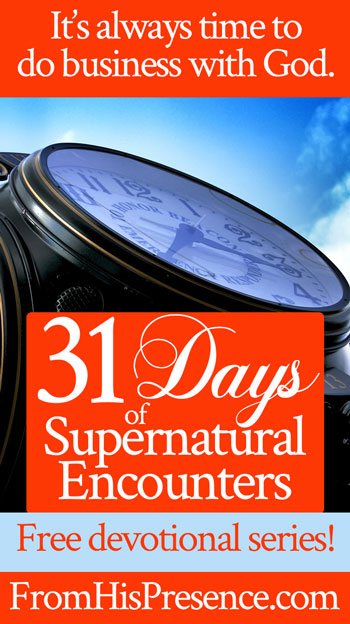 Welcome to Day 1 of our 31 Days of Supernatural Encounters free devotional series!
Every day of this series will have four parts: Read, Know, Pray, and Listen. The series will contain prophetic words, prayers, and more! (Click here for the series index.)
As you walk through this series, I pray that you would be powerfully impacted and that Holy Spirit would take you to a new level of intimacy with Jesus!
Day 1:
Read: Ruth 1:1-17
Know:
If you seek to walk in the supernatural with God, there will always be a moment in which you must make the same choice Ruth made. If you will make it, you may proceed with God … and have abundance and blessing, too.
If you will not make this choice, you will go backward. Back to the old ways, the old land, the old misery.
Staying still is not an option.
So what's the choice before you? [Read more…]