Amazing Testimonies from Forerunner Weekend Women's Retreat!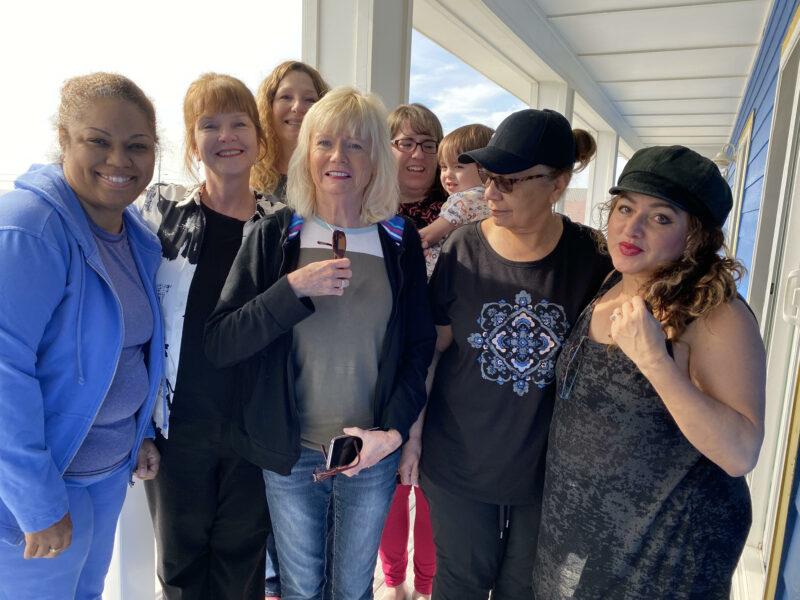 Hi friends,
As you know, several weeks ago we held our Forerunner Weekend Women's Retreat in Navarre Beach, Florida. We had an AMAZING time, and the Lord moved so powerfully that I really can't describe it. However, I do want to tell you about one thing He did–and then share testimonies from some of the ladies who attended, so you can see how He changed lives–and used YOU to help do it!
The whole weekend was about the forerunner call: what it looks like to prepare the way for Jesus.
In the Bible, John the Baptist was the most famous example of the forerunner ministry. His entire call was to proclaim, "Behold the Lamb of God, who takes away the sin of the world! Prepare the way of the Lord; make His paths straight! Repent, for the Kingdom of Heaven is upon you!" John literally prepared the way for Jesus.
But you know what? John wasn't the only forerunner in the Bible, and the forerunner ministry still exists today. We are ALL called to:
prepare the way of the Lord;
make His paths straight; and
help people to behold the Lamb of God, Jesus Christ, who takes away the sin of the world.
But what does that look like? How do you know EXACTLY what you are called to do for the Lord in this life?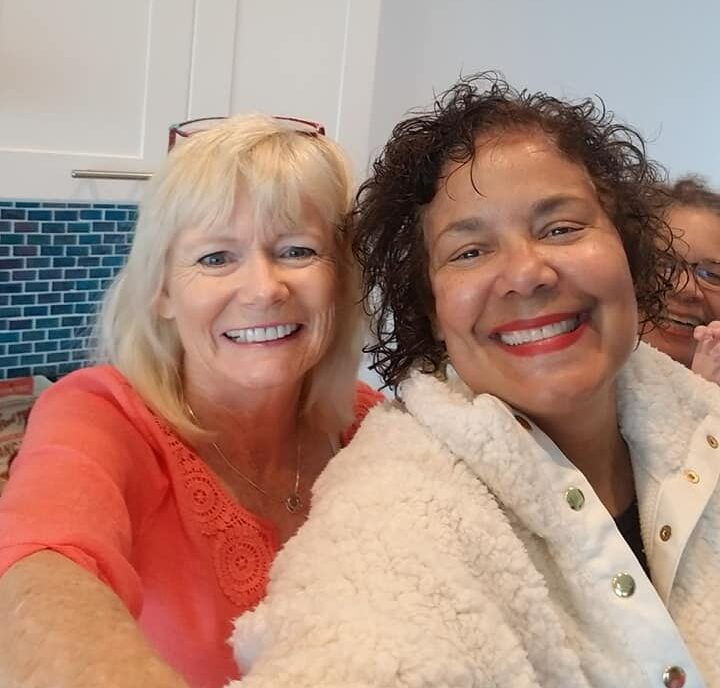 To answer this, the Lord has given me a series of questions that I walk people through. I did teach some this weekend, but during most of our study time, I was simply facilitating: asking questions and letting each woman hear the Lord in response to each one, then helping everyone see the patterns and how to put God's answers together.
The result of all this was that every woman heard God loud and clear and came away from this retreat knowing EXACTLY who she is, what she's called to do, and how to start going about doing it.
It was phenomenal to watch the Lord move.
One of my favorite moments from the whole weekend happened on Sunday morning. We were eating breakfast and just preparing for our day. We hadn't started our devotional time yet or anything. The ladies were doing their own thing in various parts of the house if they were done with breakfast. I had some praise music on the speaker systems.
When suddenly …
The glory of the Lord sat down in this BOMB of God's manifest presence, unlike anything I have ever seen.
(And I've been in some glorious times with the Lord, I'm telling you. 🙂 But THIS … again, this was unlike ANYTHING I have EVER seen.)
We put our spoons down on the table. We left our bowls and plates where they were, and spontaneously began to worship. There was so much manifest Presence of Jesus that you couldn't resist–and didn't want to resist!
People began to kneel and pray. We laid out on our faces on the floor. No organization, just responding to Holy Spirit as He moved. The ladies in other parts of the house were inexplicably drawn into where we were–no announcements. And the Lord Jesus just DUMPED on every person.
I don't know how long it was that we stayed there, praying and worshipping, each woman alone with the Lord. I am thinking it was an hour and a half or more. When the heavy glory lifted and the Lord brought us into that quiet place of rest like He does, we were only 30 minutes or so away from lunchtime.
It was crazy … crazy in a VERY good way. THAT was definitely my favorite moment. 🙂
Also, I want to give a huge shout-out and THANK YOU to my friend and pastor, Pastor Judy Jacobs, who was able to join us for part of the weekend.
Although she certainly didn't have to, Pastor Judy volunteered to help us with our individual prophetic appointments. Thank you, Pastor Judy!
In those appointments, my staff and I, plus Pastor Judy, met with each attendee in private and shared the personal prophetic words the Lord gave us for each woman. It was so powerful, and every woman said the words really hit home with her!
I also want to thank my staff, plus my precious mother who babysat my son, plus everyone who pitched in to make the weekend so amazing.
Mom :), Mamie, Isabel, and all attendees: You were all terrific, and it wouldn't have been possible without every single one of you. Thank you!
Now, I want to share some testimonies from women who attended, so you can hear for yourself what God did … and what YOU helped make possible through your generous support!
In no particular order …
Teresa said, with tears:
"This weekend has opened my eyes to my true calling. I kind of knew it, but was too afraid to act on it. It has given me the "kick in the pants" I needed to put action into my calling. It has given me goals to work toward and a renewed sense of purpose. It has opened my eyes to the fact that my calling is not to rest and retire, or that God is through with me; He still has much for me to do."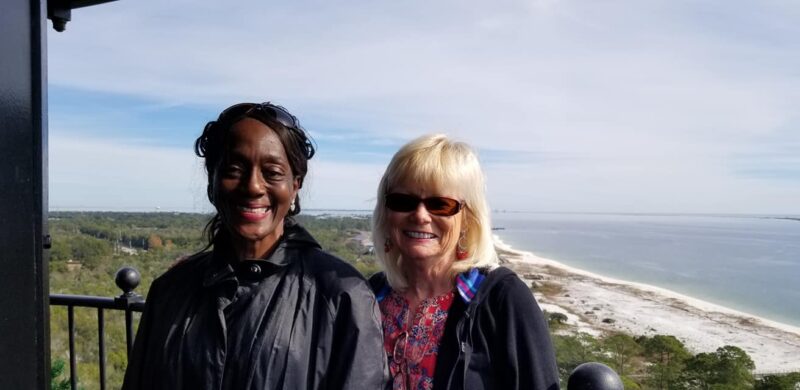 Kristina said:
"Jamie, I want to personally thank you for a magnificent weekend filled with the absolute presence of God. These few days have been mind-blowing for me. I have been given clarity about my purpose, mission, and call for such a time as this!
I came to the retreat thirsty for God's guidance, uncertain about my own life, even sick and a bit down; and now I am walking in truth, set free and with a clear path and vision, restored and empowered. I have received hope, healing, and purpose. Major walls have crumbled under my feet and a path smoothed before me.
I am beyond blessed the Lord uses Jamie to impart His Word and equip us with power, love, and honor. I don't want to speak for others, but in front of me I saw profound breakthroughs take place in each person that had the privilege of attending the retreat.
Thank you from the bottom of my heart, Jamie! May our Heavenly Father continue to grow, empower, and prosper your ministry! I walk emboldened, loved, and with sharpened vision of His plan for me for His glory and honor! Thank you, thank you a billion times!"
And Isabel said:
"This weekend, the Lord has shown me what I need to do to be prepared for my ministry (His ministry): set goals, mission statement, get ready for the forerunner's journey! Recognize where I need to improve to be ready. Get prepared for the ministry that Abba Daddy has spoken that needs to be established. I want to thank You, Abba Daddy, for showing my sisters clear direction for their ministry journey."
Marjorie said:
"The Forerunner Weekend was amazing! It has been an intimate time of refreshing. The atmosphere and teaching has been applicable to my life. I received my deliverance by tapping into God's presence.
As the presence of the Lord gently tugged at my heart, I saw a spirit of joy overtake me, giving me a renewed strength that I needed to enter into the next season of my life. I have received a fire that has been dim for at least 3 years. As I leave, I go home with God's help. Ready to use my God-given calling to lead others into their joy, peace, and deliverance through my music ministry."
Jill said:
"This weekend has opened my eyes and heart to the call that PAPA has for me. I have never been able to pinpoint what HE wanted from me, or what His plan was other than to share His love and light, and tell others about Him.
With Jamie's teaching and thought-provoking questions, I realize that my great love of animals is part of my calling. God made me and created me to take care of the beasts of the world, but I can also use the animals to comfort the depressed, abused, and broken. PAPA will give me the opportunities to share His great LOVE and JOY with them; and by sharing my testimony and His Word, their lives can be transformed and HOPE restored."
And Cassandra said:
"Tired of the same ol' Bible study life? Forerunner Weekend takes you to the next level with lots of love. Godly goals = life goals = family goals. I always learn so much with I attend Jamie's meetings. Meeting new friends, visiting old friends is an added bonus. Loved the roundtable setting and beach house. Nothing but the best for God's children."
Beloveds, Forerunner Weekend Women's Retreat was amazing.
If we hold another one, as I hope we will, I pray YOU will attend. It was absolutely life-changing; the Lord wrecked us all.
So, THANK YOU.
If you attended, thank you! It was WONDERFUL to see you, eat with you, spend time sitting around and talking with you, study the Word with you, hear God with you, get creative with you, and hug your neck. 🙂 If you signed up and didn't attend, WE MISSED YOU TERRIBLY. Horribly. I felt like I had a hole in my heart for every person that signed up and didn't attend, and I want you to know that we prayed for you, missed you, and love you.
And for every single reader and generous sponsor of this ministry, THANK YOU.
Your participation, prayers, and generous giving made this event possible. We did charge a registration fee for each woman, but the costs for the event went far beyond those fees. So, this community has fruit and reward in heaven for each of these laborers thrust into the harvest field.
Thank you.
I will leave you with one thought: the prayer request of Jesus that drives me when it comes to equipping people:
Matthew 9:36-38: "But when He saw the multitudes, He was moved with compassion for them, because they were weary and scattered, like sheep having no shepherd. Then He said to His disciples, 'The harvest truly is plentiful, but the laborers are few. Therefore pray the Lord of the harvest to send out laborers into His harvest.'"
To God be the glory; great things HE has done! Amen and amen.
Love,
Jamie
P.S. If one of the testimonies above speaks directly to your heart, and you need God to do the same thing for you, PRAY and ask Him to do so. The testimony of Jesus is the Spirit of prophecy! What God does for one person, He will do for you too!
Then, sow a seed into the word. Name your seed and tell it what to come up as. That's how I respond when the Lord speaks to my heart, and it works every time.
Love again,
Jamie