Bible Boot Camp: Humanism and Greek Philosophy vs. Christianity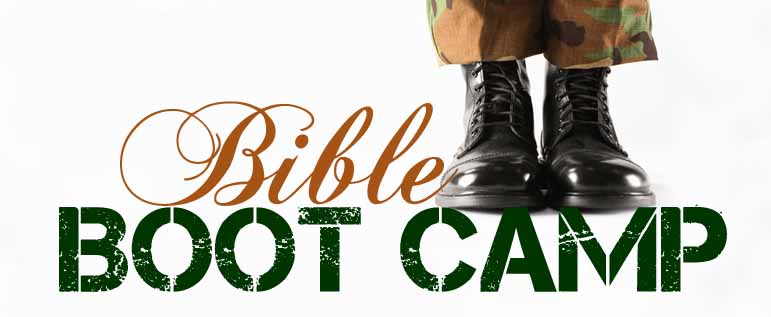 As Christians, we must know the supporting evidence for our faith in such detail that we can confidently express the love and truth of Jesus to those who don't believe in Him. To that end, today's Bible Boot Camp lesson is about  two points of view that non-Christians tend to embrace–humanism and Greek philosophy–and what the truth of Jesus is in relation to those points of view.
Humanism
The first argument you will usually hear is that man is basically good, and therefore salvation is not needed. This is called the classical humanist theory, and it states that evil is a result of deviation from a basically good nature. Humanists believe that evil is getting less all the time as men continually evolve into more perfect beings. [1]
However, we know that humanism is a lie because:
History has proven that mankind is increasing in evil, not good; therefore, actual fact belies the humanist theory.
Also, if evil deeds are merely a temporary slipping from a basically good moral state, there would be no hope for improvement because we cannot keep ourselves from doing evil.
In his book Foundations of the Christian Faith, James Montgomery Boice states that, under the humanist theory, a man becomes "the victim of circumstances or of his own tragic flaws, neither of which he can change." [2]
If we approach the issue with an open mind, we can "see that in all parts of our being, we are simply less than we were intended to be." [3]
We were created to be perfect beings, living in intimacy with God. However, because we sinned, we lost that perfection and have been subject to sin and its consequences ever since. That's why we need Jesus to save us from our fallen state and restore us to our perfect state, and to our intimacy with God.
Greek Philosophy
The Christian view is also contrary to Greek thought, which is still widely held in secular circles.
The Greek philosophers believed:
That men have a body and a spirit.
That the body was bad and the spirit was good.
Since they believed that our bodies are innately bad, they believed that it is not our fault when our bodies do evil. (It's the body's fault, and the body cannot be controlled.)
However, this is not true either. We are not good spirits caught in body-machines that rebel against our "spirit will." We do evil because we choose to do evil. We have simply been unfaithful to God. In our pride, we rebelled against Him, and rebellion is sin.
In his book My Utmost for His Highest, Oswald Chambers wrote:
"We have to recognize that sin is a fact, not a defect; sin is red-handed mutiny against God. Either God or sin must die in my life. The New Testament brings us right down to this one issue. If sin rules in me, God's life in me will be killed; if God rules in me, sin in me will be killed. There is no possible ultimate but that. The climax of sin is that it crucified Jesus Christ, and what was true in the history of God on earth will be true in your history and in mine. In our mental outlook we have to reconcile ourselves to the fact of sin as the only explanation as to why Jesus Christ came, and as the explanation of the grief and sorrow in life." [4]
Because we fell from perfection into sin, we have remained in sin ever since. Once perfection is no longer in human nature, we are unable to attain it again on our own. That brings us to a grim reality:
Without the ability to return to perfection, we have no ability to return to intimacy with God.
Our inability to return to perfection leaves us in a desperate, hopeless state that many people do not want to face. Many people would rather ignore or deny their sin than admit that they are powerless to redeem themselves and need a Savior.
Enter Jesus. If you have received Jesus Christ as your personal Lord and Savior from sin, He restores you to intimacy with God. He returns you to perfection as His free gift to you.
But if you don't know Jesus, I want you to know that He is beckoning you to come to Him. He continues to wait. While He is waiting, His heart is breaking with longing for you.
Revelation 3:20 contains Jesus' heart cry: "Behold, I stand at the door and knock. If anyone hears My voice and opens the door, I will come in to him and dine with him, and he with Me."
If you don't know Jesus, would you answer His call today? Would you admit to God and yourself that you have sinned, that you cannot return to perfection by yourself, and that you need God's help? Would you ask Jesus to save you from your sins and be the Lord of your life?
I promise you will be glad you did.
Related posts:
---