Day 18: A New Song In Your Mouth
Welcome back to 21 Days of Hope and Healing!
This series is a very simple sequence of Bible verses and prayer points you can pray to walk through a 21-day period of rest, refreshing, detoxing from stress, and receiving spiritual replenishment.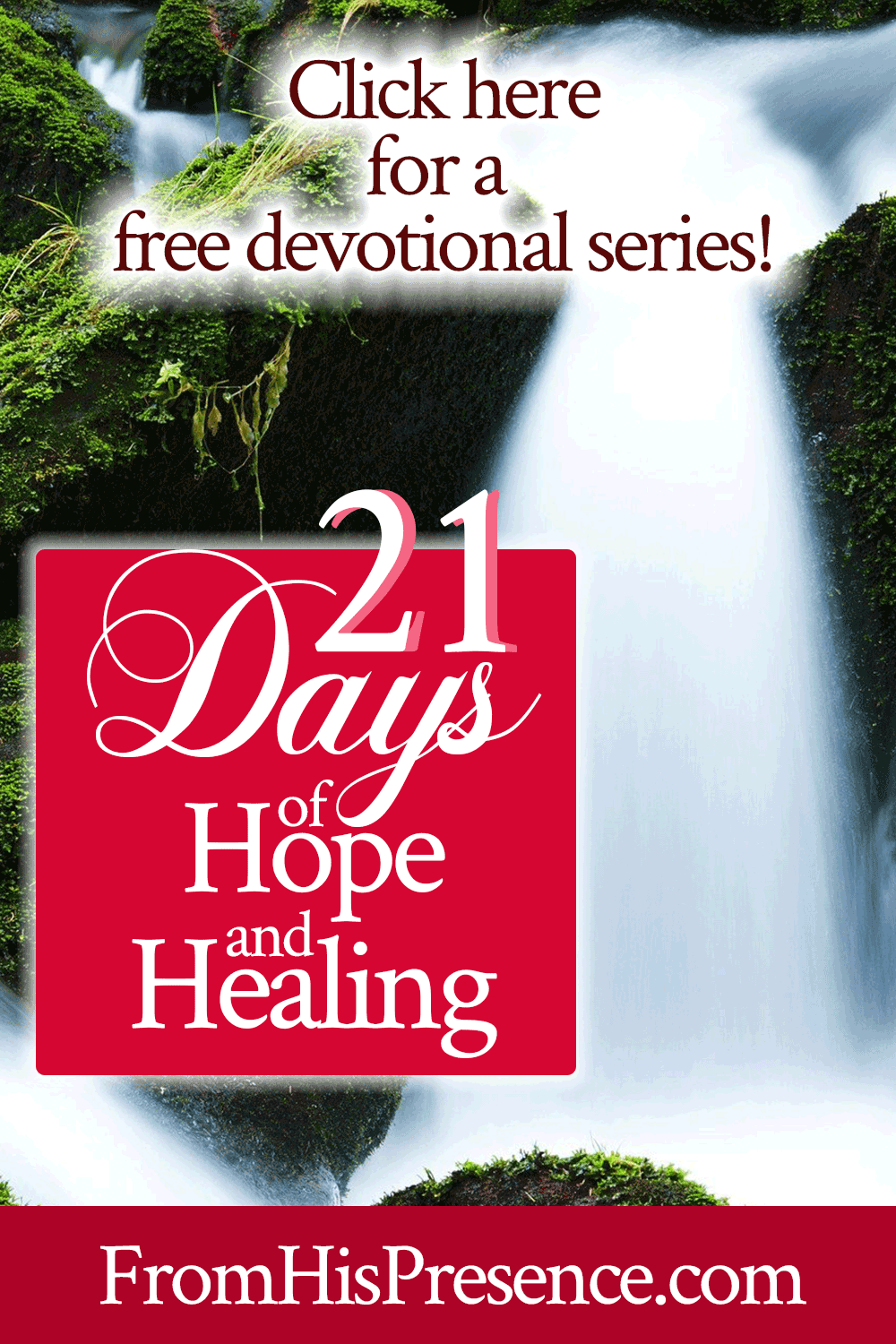 Each day in this series has only two parts: one verse to read and a set of very simple, bullet-point prayer suggestions you can pray through from that verse to ask the Lord to heal and refresh you.
This series is designed to help you pray for hope and healing in your body, soul, and spirit. All three are equally important!
Here's Day 18 of Hope and Healing:
Meditate on this Bible passage:
Psalm 40:1-3: "I waited patiently for the Lord; and He inclined to me, and heard my cry. He also brought me up out of a horrible pit, out of the miry clay, and set my feet upon a rock, and established my steps.
He has put a new song in my mouth—praise to our God; many will see it and fear, and will trust in the Lord."
Pray this:
Thank our Father for hearing the cries you have been crying out to Him.
Thank Him for helping you wait on Him and trust Him.
Thank Him for bringing you up out of the horrible pit, and out of the miry clay, even if you're still in the process of coming up out of those things. Thank Him for how far He has brought you already!
Thank the Lord for setting your feet upon a rock and transforming your life.
Thank Him for establishing your steps.
Ask the Father to give you a new song today; to put a new song–a hymn of praise–in your mouth.
Ask Him to help you rest enough that a new song just bubbles out of you.
Ask Him to restore and refresh your spirit, soul, and body so much that you sing to Him even when no one is listening or asking you to.
Ask Him to fill you with the melodies of Heaven–songs that have never before been heard on the earth.
Ask Him to download new songs into you by day and by night; to let you hear His new songs even while you sleep, and to remember them and write them down in the morning.
As a reminder, always pray in every way the Lord leads you. Holy Spirit is your intercessor (Romans 8), and He will help you pray just exactly the way HE wants you to.
So use your own words; ask Holy Spirit to help you; and simply receive from Him as He prays through you the heart of the Father!
See you tomorrow for Day 19 of hope and healing!