Day 17: A Peaceful Home for You
Welcome back to 21 Days of Hope and Healing!
This series is a very simple sequence of Bible verses and prayer points you can pray to walk through a 21-day period of rest, refreshing, detoxing from stress, and receiving spiritual replenishment.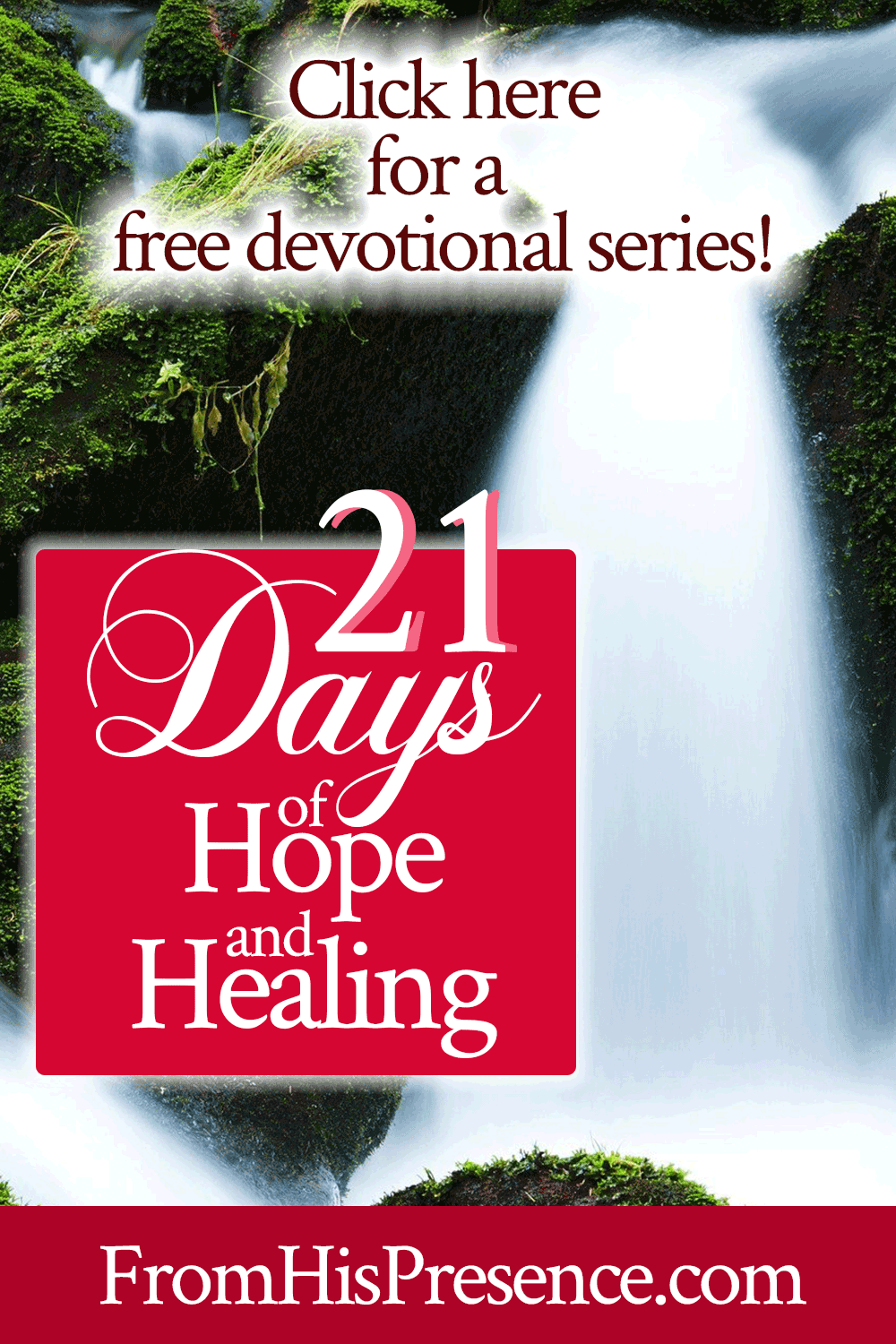 Each day in this series has only two parts: one verse to read and a set of very simple, bullet-point prayer suggestions you can pray through from that verse to ask the Lord to heal and refresh you.
This series is designed to help you pray for hope and healing in your body, soul, and spirit. All three are equally important!
Here's Day 17 of Hope and Healing:
Meditate on this Bible passage:
Isaiah 32:18: "My people will dwell in a peaceful habitation, in secure dwellings, and in quiet resting places …"
Know this:
A big factor that determines whether or not you have peace in your life is your environment–particularly your home. You cannot heal very well when surrounded by chaos. You definitely cannot get refreshed while surrounded by chaos.
God is not the Author of confusion, but of peace. This is why everything He does is rooted in peace. It's also why, in order to receive everything He does and has for you, we must live in peace.
This applies even to your physical home.
It IS God's will for you to have a peaceful, secure, quiet, beautiful home that feeds your spirit.
As Gloria Copeland says, "Your home should minister to you." And she's 100% right.
Related: Prayer for a Paid-For House
So today, let's pray:
Pray this:
Thank our Father that it IS His will for you to dwell in peace.
Ask Him to help you enter into that peace, and then stay (dwell) in that peace.
Ask Father God to show you how to make your current living space peaceful, calm, and beautiful.
Ask Him to help you actually carry out everything He shows you about your current living space!
Ask Him to show you the kind of house/home He desires for you, if your current living space is less than adequate.
Ask Him to provide you with that home that He has for you, and believe and say that you have it when you pray (Mark 11:23). Thank Him for it!
Ask Him to help you make your current habitation peaceful and beautiful even while you wait for your upgraded home.
Ask Him to help you make your home serene, secure, and quiet.
Ask Him to show you how to eliminate noise and chaos from your home; to give you wisdom to do so for both you and your family.
THANK HIM that His will for you is a paid-for, peaceful, secure, safe, quiet, serene resting place of a home that ministers to you. Tell Him you receive it and take it in Jesus' name.
As a reminder, always pray in every way the Lord leads you. Holy Spirit is your intercessor (Romans 8), and He will help you pray just exactly the way HE wants you to.
So use your own words; ask Holy Spirit to help you; and simply receive from Him as He prays through you the heart of the Father!
See you tomorrow for Day 18 of hope and healing!