Day 19: You Were Made for Glory
Welcome back to 21 Days of Hope and Healing!
This series is a very simple sequence of Bible verses and prayer points you can pray to walk through a 21-day period of rest, refreshing, detoxing from stress, and receiving spiritual replenishment.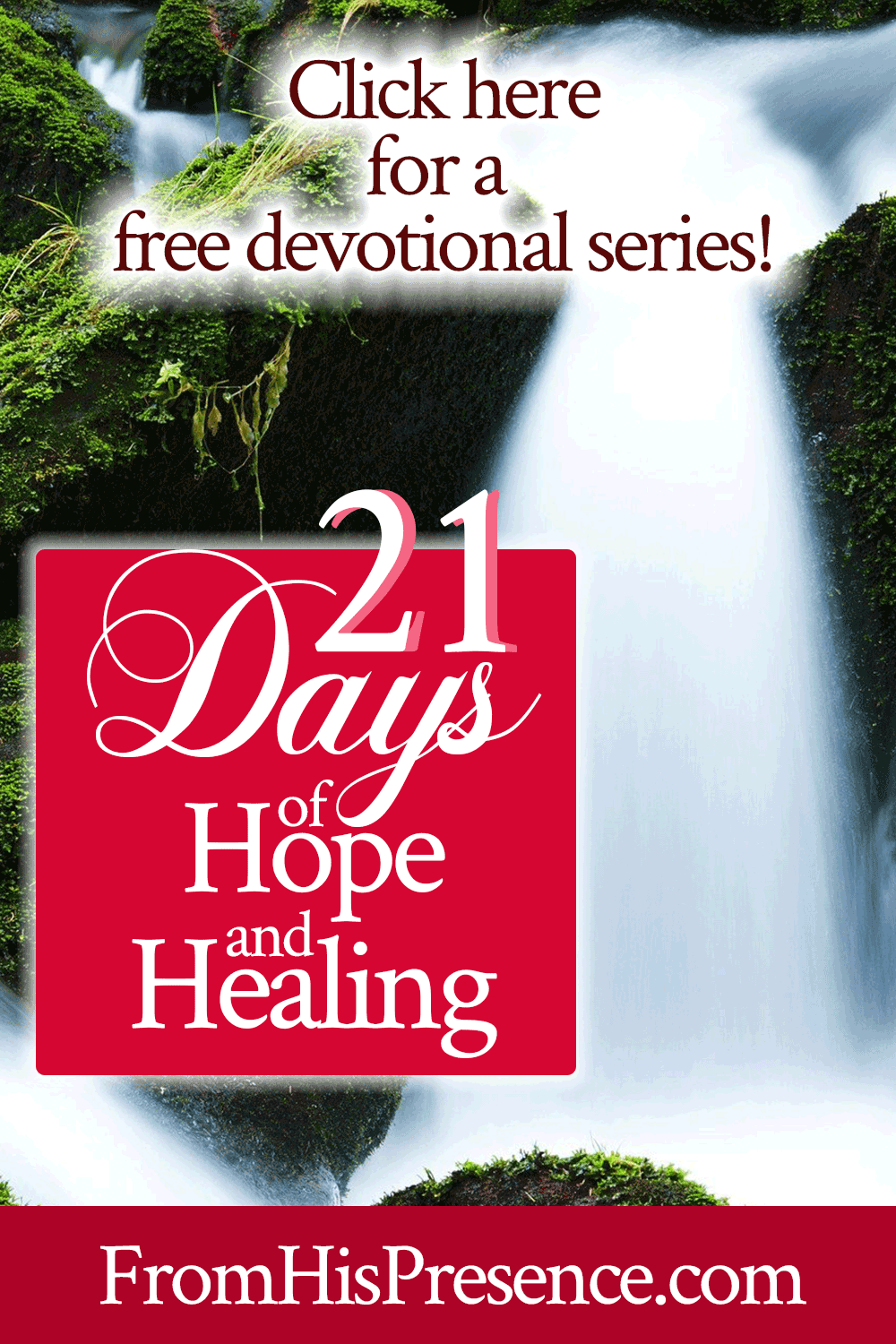 Each day in this series has only two parts: one verse to read and a set of very simple, bullet-point prayer suggestions you can pray through from that verse to ask the Lord to heal and refresh you.
This series is designed to help you pray for hope and healing in your body, soul, and spirit. All three are equally important!
Here's Day 19 of Hope and Healing:
Meditate on this Bible passage:
Romans 8:28-30: "And we know that all things work together for good to those who love God, to those who are the called according to His purpose. For whom He foreknew, He also predestined to be conformed to the image of His Son, that He might be the firstborn among many brethren.
Moreover whom He predestined, these He also called; whom He called, these He also justified; and whom He justified, these He also glorified."
Pray this:
Thank the Lord that He knew you before He formed you in the womb (Jeremiah 1:5).
Thank Him that all of your days were written in His book before any of them had happened (Psalm 139:13-16).
Thank Him that He foreknew you and predestined you to be conformed to the image of Jesus.
Thank our Father for adopting you and making you His child.
Thank Him for calling you, forgiving your sins, and making you a new creation in Christ.
Thank Him for making you the righteousness of God in Christ.
Thank Him for glorifying you–for making you ALREADY glorious.
Thank Him that you were made for glory; made to carry His glory on the earth. God's glory is your portion.
Ask Him to help you understand who you are in Christ–and to help you understand what it means that you HAVE ALREADY BEEN GLORIFIED.
Ask Him to help you manifest His glory in everything you do, and in all aspects of your life, every day.
Ask Him to help you walk forward and honor His glory that you carry; to think about it always, to acknowledge that you carry His glory; and to act like His glory-carrier in all things!
Extra video:
Awhile back, I recorded a short video about how you were made for glory and born to carry glory, and that video may be helpful to you today. Check it out here:
As a reminder, always pray in every way the Lord leads you. Holy Spirit is your intercessor (Romans 8), and He will help you pray just exactly the way HE wants you to.
So use your own words; ask Holy Spirit to help you; and simply receive from Him as He prays through you the heart of the Father!
See you tomorrow for Day 20 of hope and healing!