Day 5: Prayer to Hunger for More of Jesus
Welcome to 21 Days of Hope and Healing!
This series is a very simple sequence of Bible verses and prayer points you can pray to walk through a 21-day period of rest, refreshing, detoxing from stress, and receiving spiritual replenishment.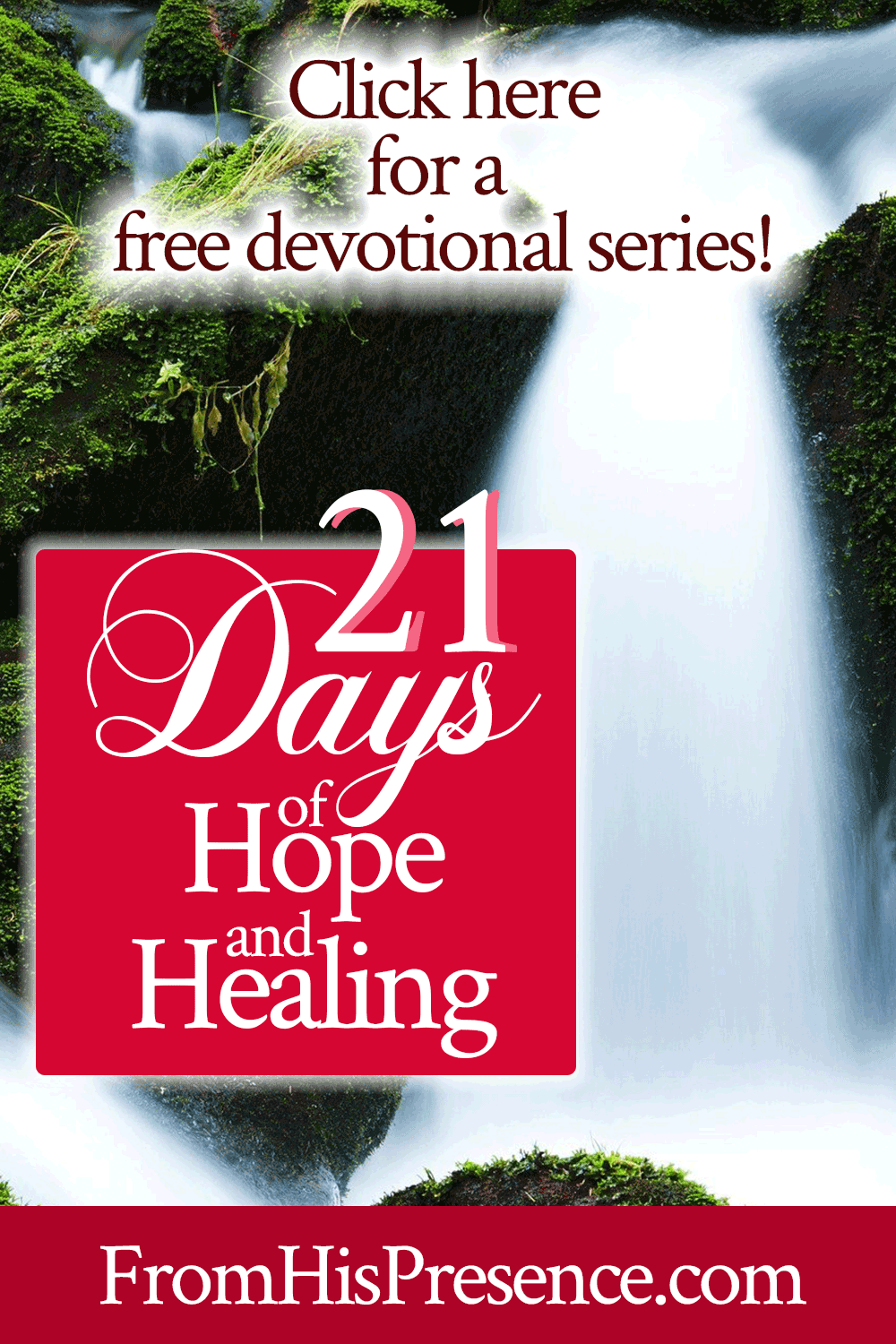 Each day in this series has only two parts: one verse to read and a set of very simple, bullet-point prayer suggestions you can pray through from that verse to ask the Lord to heal and refresh you.
This series is designed to help you pray for hope and healing in your body, soul, and spirit. All three are equally important!
Here's Day 5 of Hope and Healing:
Meditate on this Bible verse:
John 7:37-38: "On the last day, that great day of the feast, Jesus stood and cried out, saying, "If anyone thirsts, let him come to Me and drink. He who believes in Me, as the Scripture has said, out of his heart will flow rivers of living water."
And pray this:
Ask Father to make you hungrier and thirstier for Jesus than you've ever been.
Tell Jesus that you're coming to Him to drink. Then, stop for awhile and receive; let Him touch you.
Ask Father to strengthen your faith; to help you believe in Jesus more than you have ever believed in Jesus.
Ask Father God to make you hungrier for the rhema Word of God, since faith comes by hearing by the Word of God.
Ask Father God and Jesus to baptize you anew and afresh with His Holy Spirit and fire.
Pray that Holy Spirit would flow out of your belly in rivers of living water.
As a reminder, always pray in every way the Lord leads you. Holy Spirit is your intercessor (Romans 8), and He will help you pray just exactly the way HE wants you to.
So use your own words; ask Holy Spirit to help you; and simply receive from Him as He prays through you the heart of the Father!
See you tomorrow for Day 6!