Day 7: The Sin of Overwork
Welcome to 21 Days of Hope and Healing!
This series is a very simple sequence of Bible verses and prayer points you can pray to walk through a 21-day period of rest, refreshing, detoxing from stress, and receiving spiritual replenishment.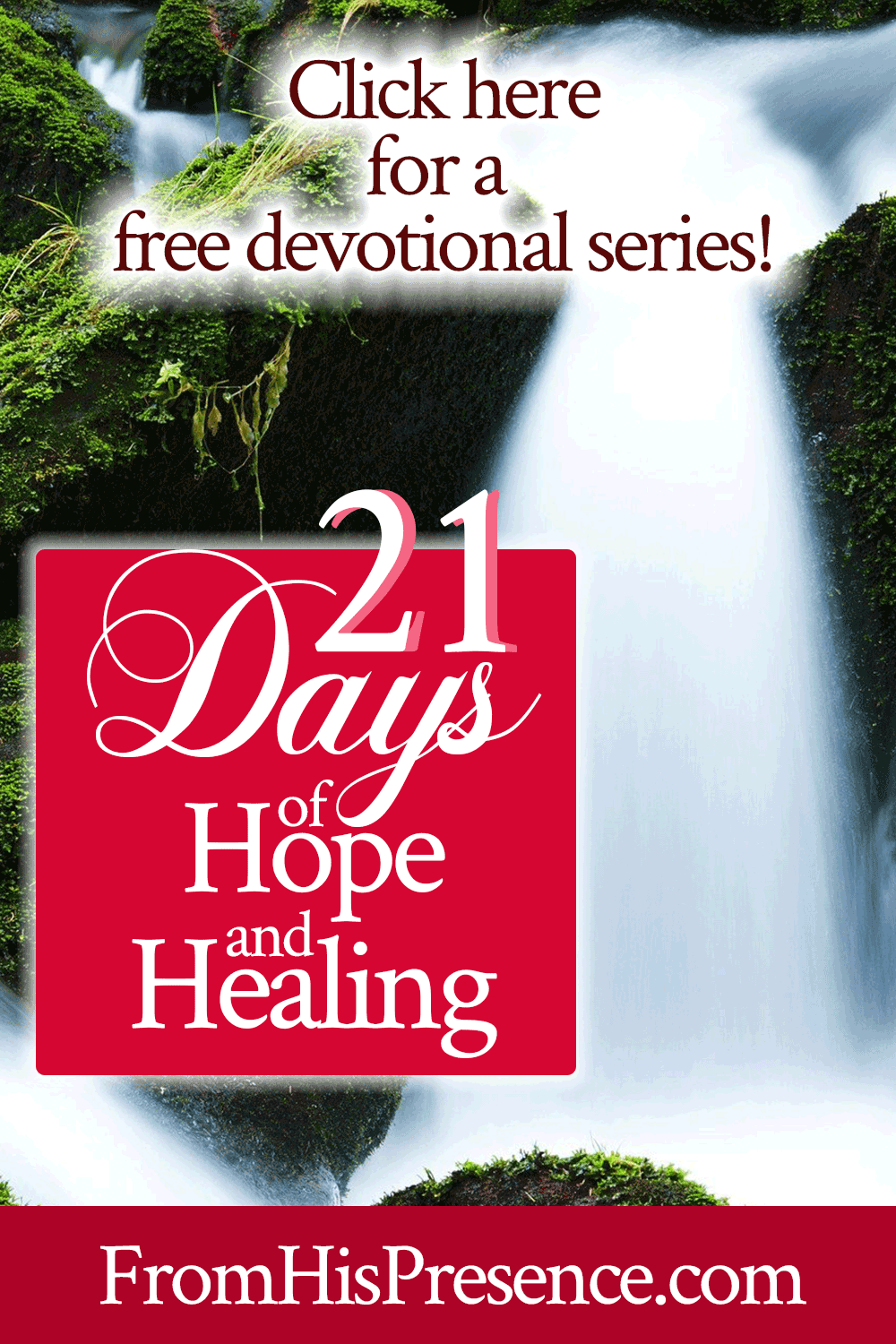 Each day in this series has only two parts: one verse to read and a set of very simple, bullet-point prayer suggestions you can pray through from that verse to ask the Lord to heal and refresh you.
This series is designed to help you pray for hope and healing in your body, soul, and spirit. All three are equally important!
Here's Day 7 of Hope and Healing:
Meditate on this Bible verse:
Isaiah 30:15a: "For thus says the Lord God, the Holy One of Israel: 'In returning and rest you shall be saved; in quietness and confidence shall be your strength.'"
And pray:
Confess any struggles to the Lord that you may have had in the area of trusting Him to take care of things.
Confess your sin of overwork, if applicable.
Confess your love to the Lord; tell Him how much you love Him and how much you want to honor Him in all things.
Talk to Him about how diligent work is honorable, but you also know there's a line between good work and overwork–and that line has to do with who you're looking to for provision and results.
Ask the Lord to forgive you for every sin of overwork.
Ask Him to forgive you for every time you have allowed your eyes to wander, and have looked to anything other than HIM for success and results.
Ask Him to help you return to Him, and return to keeping your eyes on JESUS, the Author and Finisher of your faith.
Ask Him to help you choose to trust Him every day, and to look to Him and not be overwhelmed.
Ask Him to help you rest in Him today, and to trust Him for everything.
As a reminder, always pray in every way the Lord leads you. Holy Spirit is your intercessor (Romans 8), and He will help you pray just exactly the way HE wants you to.
So use your own words; ask Holy Spirit to help you; and simply receive from Him as He prays through you the heart of the Father!
See you tomorrow for Day 8!