FREE: 25 Building Blocks for Glorious Prayers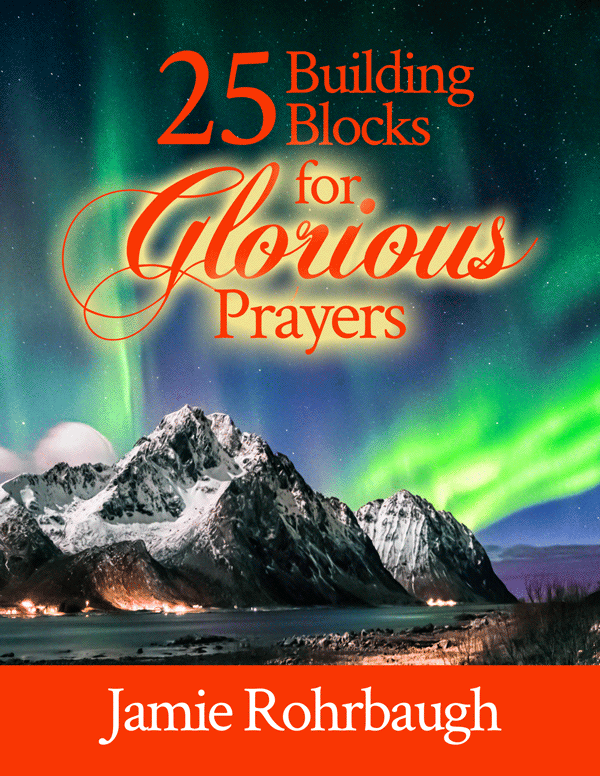 Visit our homepage at FromHisPresence.com
Do you want help praying glorious prayers? If so, the Word of God has all the vocabulary you need!
If you want to pray with power, it's vital that you learn how to pray the Word of God back to Him.
To help you with this, I made a free prayer guide with 25 short phrases or passages that I turned into short, personal prayers. You can use this prayer guide to practice praying God's Word, and pretty soon this prayer method will become natural to you!
25 Building Blocks for Glorious Prayer is available to you FREE in PDF format when you sign up for my free email updates.

All the best things around here happen by email.
All the most urgent prophetic bulletins, as well as new blog posts, LOADS of free teachings, giveaways, webinar opportunities, and product discounts are only sent to my email subscribers.
So, don't wait–and don't miss out! Sign up for my free email updates today, and download your PDF prayer guide, 25 Building Blocks for Glorious Prayer, absolutely free!
Use the form to sign up below, and I can't wait to get acquainted with you!