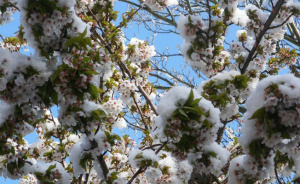 Hey everybody! Guess what? I have a guest post today over on (in)courage.me, a wonderful website for women owned by Dayspring (the Christian division of Hallmark).
It's called "When Hope Dawns In Your Heart." If you need some hope, cheer, and breakthrough, this post is for you!
Click here to read today's post on (in)courage!
And… to all my new friends from the (in)courage community:
Welcome! Thank you for stopping my my little piece of the blogosphere! While you're here, you might want to pull up your armchair with a cup o'joe and enjoy:
Finally, if you're a Presence seeker, please sign up for email updates so we can stay in touch! I'm honored to have you here; enjoy your visit and I hope to get to know you!
You'll get an email when new content is posted. You'll also receive my free, printable blessing cards and my ebook–The Presence Seeker's Creed–for free when you confirm!