Huge Testimonies About What God Is Doing! and Personal Update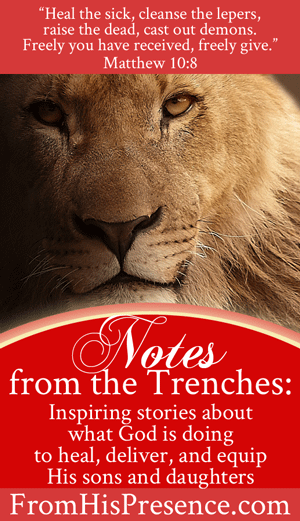 Well, gloreh.
God is GOOD. He's good, folks. GOOD.
I wanted to share with you some huge testimonies about what God has done from the first of October until now. I would have shared this earlier, but I wanted to get the Worthy of God series out to you, as I felt Holy Spirit sitting on people to inspire their dreams.
I also want to share a personal update–but that's at the very end of the post. Please read all the stories so you'll get the full picture of what's going on!
First, did the Worthy of God series challenge or inspire you? I heard from quite a few of you that it did, and if Holy Spirit used it to speak to YOU, but you haven't said so yet, please do let me know! I love hearing from you.
So on to the updates and testimonies.
Why do I share these testimonies? Because God is using YOU to make them possible.
Seriously. It's YOUR partnership dollars, YOUR product purchases, YOUR sharing of articles on social media, and YOUR prayers.
So, thank you.
Now … wanna see what you and God did??? I'm so grateful. Check it out:
Here's what God allowed me to accomplish through His Spirit and your support from October 1st until now:
Wrote and released 15 blog posts in October alone. (Just to give you a little perspective on this, the one post How To Cleanse Your House took 5 hours alone to produce. Yes, you read that right. FIVE hours.) 🙂 #SureHopeYouLikedIt 😉
Have written and released another 3 blog posts so far in November; this is the 4th.
Sent 8 extra emails to Presence Seekers University members with extra prophetic words and teachings that are not available on the blog.
Spent a significant amount of time in intercession for your personal, specific prayer requests, as 174 of you submitted your specific requests. You have told me that God answered so many prayers for the things we agreed upon together! Thank You, Lord! (If you need specific prayer for something this month, I felt led to do this again in November. Add your prayer request here.)
Completed 20 mentoring sessions with people whom I disciple personally.
Taught 1 Bible journaling class (can't wait to roll out a series about this to you NEXT WEEK!) at my local church.
Led 5 prayer meetings at my local church.
Participated in multiple meetings as part of the organizing team for my local church's capital campaign.
Taught 3 Bible studies.
Taught 6 Spanish for Missions classes to missionaries-in-training. (In these classes, we're teaching both adults and children not only how to speak Spanish, but how to minister. We've had kids ministering in a fire tunnel and praying for adults. It's been amazing, and Holy Spirit has been sitting down tangibly with fire on every class. I'm in awe of Him.) 🙂
Organized and led 1 picnic for my discipleship group.
Organized and led 1 game night for my discipleship group.
Mentored a group of 50+ Gospel writers in the art of marketing their work, so they can reach people for Jesus.
And, in October, we–you and God and me all working together–reached 70,600 pageviews on this blog! Thank You, Jesus!!!!!! 
Also, this month, I saw a woman who had suffered from severe rejections get set free.
I saw a sister who had given up on her calling take hope again.
I saw a woman who didn't know how powerful she was begin to believe that she could do it.
I saw a stay-at-home-mom get wrecked by Holy Spirit as He awakened her spirit to His power and to the fact that He wants to use her.
I saw Holy Spirit minister to a young man who wanted freedom from life-controlling addiction.
There's so much more, but time fails me to tell it all.
And here's how you helped provide some soul care, also:
I'm going to start including this each month too, going forward. It's so important to be accountable to get rest for our souls, so that we don't burn out.
So …
On October 17, I was able to attend a 3-hour Bethel Worship Night in Nashville, Tennessee for a much-needed time of rest and refreshment for my spirit. THANK YOU. I cried like a baby for hours as Holy Spirit restored my soul from much weariness and fatigue.
THANK YOU.
Also …
At the end of the Feast of Tabernacles, my husband and I traveled to Middletown, Ohio for 3 days of intercession for our nation at Dutch Sheets' Appeal to Heaven conference. Can we say … GOD ANSWERED!!!! And I was there when things changed! 🙂 🙂 🙂
Again, that intercessory conference–a prayer meeting–was SO healing and restorative to my soul and spirit. I had been so tired, and Holy Spirit ministered to me like words cannot even describe. I'm so grateful.
And again, THANK YOU.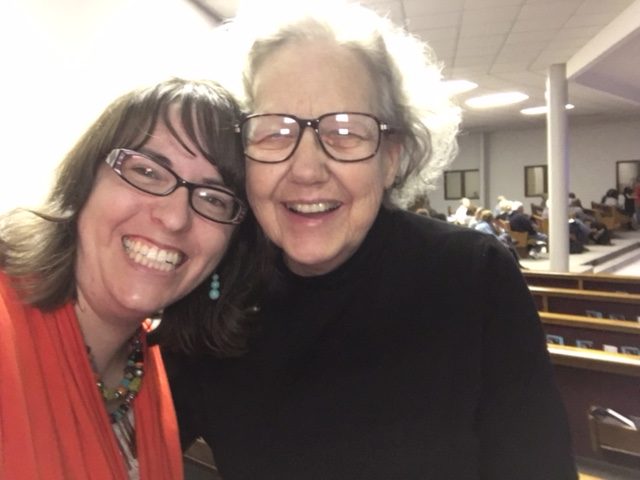 Here are some amazing testimonies from readers from October until now that I thought you'd love to see:
What one reader said:
"I spent this past weekend going through the deliverance prayer on shame and forgiveness. It took several days … but the "buzzing bees" about my head finally left and I have been set FREE!!!! It's the only way I could describe what I was going through or experiencing. I even look much better
."
Another precious reader, after a 1-on-1 video call:
"It was so great to have a prayer session with Jamie. I'm in a very painful situation right now, and being able to pray some of that through, and come to God in agreement was brilliant. I felt the Holy Spirit put a picture in my mind during the session, which later on He confirmed with a Bible verse in a book I was reading!"
From a brother after reading the Worthy of God series and the prayer to reverse unjust situations:
"Started reading your posts last week, and whilst there are many inspirational messages daily and people doing good – I have never really felt this strong and challenged by your word… The prayer to reverse [unjust situations] has taken my heart and soul and in one crushing wake up and "smell the roses"….
Thanks you your messages are awesome and I have taken the (prayer to reverse the situation) and I will not cringe or take the hammering anymore."
Another beautiful sister, after a 1-on-1 video call:
"During my video chat with Jamie, it was my intent to gain valuable knowledge to use in my own ministry to help my blog grow and to help my studies be more effective. I did gain this knowledge and so much more.
What I wasn't prepared for was the personal prophetic words that Jamie spoke into my life and my ministry. She restored a balance and passion that had been missing. I would recommend everyone to schedule a private video chat with Jamie. You will be comforted and lifted up and you will have a new outlook afterwards."
A brother's testimony after learning about 7 signs of the spirit of poverty:
"Thank you again Jamie for this eye-opening message. This is very helpful, & I will educate myself concerning finances. I've been praying about my financial issues, & I come to realize that I was in agreement with this spirit, but from this day on, it's gotta go! God bless you for sharing this post."
Another reader's testimony after reading how to beat the spirit of poverty:
"I just finished reading the 7 signs of a poverty spirit. No wonder I haven't been able to dig my way out! I am guilty of all of them! I never used to be this way! Yuck! Thank you Holy Spirit for using Jamie as your mouthpiece! Thank you for this divine connection!
I literally stumbled across you, Jamie. My tithing has been sporadic the past few years & I know better! If you don't give your tithing, the enemy steals more than what your tithe would've been. I am now 50 miles from my church & I haven't been able to attend like I should. It is 4 days after payday & I have just enough money for fuel to get me to work until my next payday.
I'm making a stand today against this spirit of poverty! Can't wait to share my testimony with you!"
There are sooo many more comments and emails I could share, but you can peruse the posts and see more by yourself if you want. Suffice it to say, I could not be doing this if not for your help, encouragement, social media shares, prayers, and financial support!
Now here's some amazing news about the blog:
First. Ahem. So, Spirit Fuel picked up my word about the fire angels. Check out the fire angels word on Spirit Fuel if you haven't already!
Secondly, Crosswalk picked up my article about 6 Questions That Help You Identify Your Calling. I didn't even know they had! I just saw a link to my site from Crosswalk one day, and lo and behold, there it was! Thank You, Lord!
Third–and this is HUGE! Thanks to YOUR product purchases, I was able to purchase a one-year WEBINAR software package!
The webinar software was somewhat pricey, but it's worth it. Now I will be able to make teaching and even prophetic ministry available to you LIVE! I absolutely cannot wait!
I have so many ideas circulating in my head for how to use webinars going forward. But just to start with …
I scheduled our first free webinar, Finding Deep Soul Healing 101, for THIS Saturday, November 12.
My webinar software provider limits seats to 100, and all 100 slots filled up in 24 hours. (Squee!) Can you believe it? If you got a seat, hang onto it! 🙂
Since that one filled up so fast, I scheduled a second date for a repeat. We'll repeat Finding Deep Soul Healing 101 on Saturday, November 19. And as of this morning, 69 of 100 spaces in that webinar have been filled. Click here to register if you want one of the remaining 31 seats for Finding Deep Soul healing 101 on November 19 at 1:00 PM Eastern time.
And here's what's coming up on the blog over the rest of November or so:
I have so much more material than I can actually schedule. Last month, I tried to get the second part of Harvestology 101 out to you, but it didn't work out. I'm sorry about that. However, the Lord is teaching me more about it nearly every day, and so I have more material for you now than ever.
I do plan to write about the blessing of the tithe and how to pray over your tithe in November. I wanted to get that out in October, but October filled up before I could schedule it. So. It's still coming!
NEXT week, though, I'll be writing about how to start doing creative Bible journaling.
This is a new Bible study method that I've just started using, and it has done so much for my spirit. Creative Bible journaling will BLESS you big-time, and anybody can do it. If you can just write a word or even color a page with nothing but a crayon, you can do it.
I also have three prophetic words queued up to release:
One prophetic dream I just had this morning about President-elect Donald J. Trump;
One word about the new season we are entering (which is not a reaction to the US' election; the seasons are simply changing); and
Another prophetic dream about revival.
I don't think we'll have time in November for all of this, but I will try to release the first two prophetic words in the list above. 🙂 And, in case you're wondering, I still haven't finished with the 9 Power Gifts of the Spirit series. But maybe we'll be able to fit those in during December.
Now, finally, for the HUGE personal update:
Okay, I'm going to be brave and say this to the world: my goal is to come out of my corporate job by December 31, 2016.
It will take a miracle, but my God is in the miracle-working business.
Your partnerships so far are helping me accomplish all the things above. THANK YOU. These things would not be possible without your partnerships (and gifts and product purchases).
As of today, 71 people have enrolled to help make my work possible through a monthly financial gift.
This number has fluctuated a little bit; some folks have had to discontinue their partnerships over the last few months for financial reasons, etc. That's okay; I understand. That's why this blog is free–so I can serve everybody, and encourage and equip all of you–whether you're going through hard times financially or not.
For this kind of training, though, many Christian magazines charge monthly, annual, or quarterly subscription fees. I don't.
For this kind of prayer support, –well, scratch that. You can't get this kind of prayer support anywhere else that I know of, except through the pastors and teachers at your local church.
For this kind of equipping, with solid, how-to instructions and model prayers that equip believers at every level, you'd have to go to classes and conferences and stay in hotels and fast and pray and etc etc etc. It would cost you fifteen years, thousands of dollars, and thousands of hours invested.
Except that you don't have to do those things, because I have. And I'm making this teaching and equipping–all this stuff that I have learned through years of study and investment and prayer and fasting–available to you every month for free.
That being said, would you consider partnering with me financially to help me continue this work, and to reach people in a much greater way by dedicating myself to full-time ministry?
You can set your own partnership amount. I have partners at $5, $8, $10, $20, and even over $100 per month. Every gift counts. Every gift adds up. Your generosity matters. Your generosity is helping me reach people for Jesus.
Your generosity is helping me reach the lost, bind up the brokenhearted, set the captives free, open the spiritual eyes of the blind, and proclaim the acceptable year of the Lord (Isaiah 61).
It's time to bring in the harvest.
And I need your help to do it. If the Lord is leading you to help me, click here to sign up to be a monthly partner on my Gumroad store.
Beloved, God is good.
He's good all the time. He's sitting on the throne in the governmental center of the universe. He's big, and He's mighty, and He's in control.
I feel like I'm praying here, although I'm really not. But I still have to say: In Jesus' name, amen. Even so, Lord, come quickly.
THANK YOU for your support, friendship, prayers, encouragement, and help via social media. I love you all, and I leave you with this blessing:
"The Lord bless you and keep you; the Lord make His face shine upon you, and be gracious to you; the Lord lift up His countenance upon you, and give you peace" (Numbers 6:24-26).