My Life Goals: Writing the Vision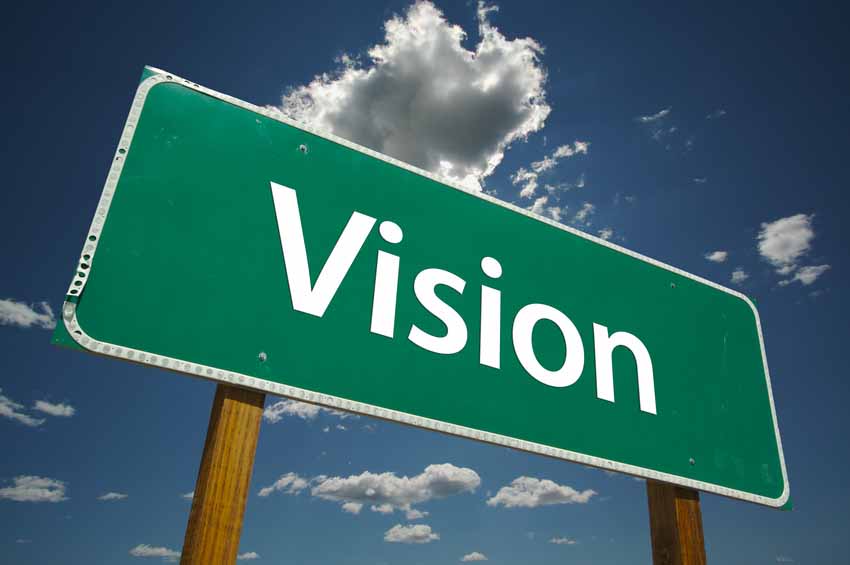 Habakkuk 2:2 says, "Then the Lord answered me and said: "Write the vision and make it plain on tablets, that he may run who reads it." All throughout Scripture, you can find many similar passages. Vision-casting is really important to God. Having dreams and life goals is really important to God.
A few years ago, as a result of reading The Circle Maker by Mark Batterson, I made a list of life goals for the first time ever. I'm sharing my list in the hopes that it will inspire you to make your own list. If you need any tips, check out Mark Batterson's free printable, "10 Steps to Setting Life Goals," here.
Here are my life goals, in no particular order. I will add additional goals to it, as time goes by. I crossed off the goals I've completed, and I didn't put anything on the list from the past unless it was something I had consciously called a life goal at that time. 🙂 I also didn't put a date on all of these yet, but I will.
Family
Celebrate my 60th wedding anniversary with my AMAZING husband, Bruce. (See photo below… aren't we cute? :)) 

Adopt a greyhound.
Own a Golden Retriever.
(I'm sure more family goals will follow after we have kids!)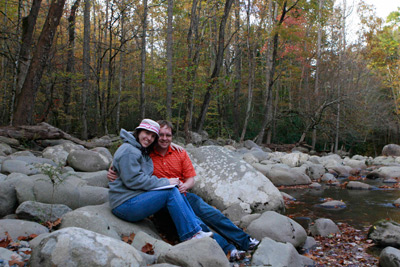 Financial
Give away $1,000,000+ to charity over my lifetime.

Be debt-free, including a paid-for house, by my 45th birthday.
See each of our children graduate from college debt-free.
Save for, book, and pay for a surprise vacation/getaway for Bruce and I. (I've attempted this a number of times in the last 6 years, but so far, I've been unsuccessful every time. Bruce has the spiritual gift of words of knowledge. He has always guessed what we're doing, where we're going, when, how, who with, etc, almost immediately. But maybe someday…) 🙂
Hobbies
Finish "At Home In the Woods" (McKenna Ryan) quilt by my 35th birthday. 

McKenna Ryan's "At Home In the Woods" quilt. I have the kit and am working on it.

Clean out & plant shade garden in my backyard.
Earn Bachelor's degree in viola performance.
Make prophetic art and sell it from my website so I can use the income to buy more canvas and keep it going.
Give solo/duet viola recital.
Organize a flash mob string ensemble concert at Christmas.
Play with electric train set with Bruce & our kids at least once a month.
Finish Alaska scrapbook.

The Llamplugh Glacier, Glacier Bay National Park. We cruised there several years ago.

Finish Hawaii scrapbook.
Finish Helen, GA camping scrapbook.
Start and finish Yellowstone trip scrapbook.
Finish cross-stitch baby quilt.
Finish Western road trip quilt.
Start & finish Florida scrapbook.
Complete Greek classes required to upgrade my Master's in Biblical Studies to a Master's in Theology.
Influence
Build this blog to reach, encourage, bless, and minister to 100,000 visitors per month.

Write at least 10 books with a traditional publishing house.
Attend and graduate from seminary. Done! I graduated from Berea Bible Institute and Seminary with my Master's in Biblical Studies in June 2012. Yay! Go Jesus!
Preach the Gospel on every continent, including Antarctica.
Make & sell audio CDs/mp3s of my sermons. Done, see my Gumroad store.
Professionally record a prophetic worship CD (me on piano and voice). Done three times now, and you can listen to those prophetic worship CDs and download the music for free here!
Professionally record a prophetic piano CD. Done! Go download my solo piano CD, "Keys of David," here and you can pay anything you want for it!
Write a full-length choir song, and hear a choir sing it.
Travel
Visit Charles Finney's grave. Done in March 2012. The photo of me at Finney's gravestone is to the right. Read the inscription. 🙂

Me at the grave of my hero, Charles Finney. The inscription says: "The Lord our God be with us as He was with our fathers, let Him not leave us nor forsake us." Amen!

Cruise to the Saints. Done in February 2013.
Visit Spurgeon's grave. Done in June 2014!
Visit Metro Tabernacle in London (Spurgeon's church). Oops. It's no longer standing.
Visit Jonathan Edwards' grave.
Visit A.W. Tozer's grave.
Visit John Wesley's grave. Done in June 2014!
Spend a day at the British Museum. Done in June 2014.
Visit South Georgia Island. (The one near Antarctica, not in the state of Georgia in the United States. People always look at me funny when I say I want to visit South Georgia.) 🙂 Check out the panoramic photos of South Georgia here.
Go on Antarctic cruise.
Cruise the Norwegian fjords.
Spend 3 days at the Grand Canyon with Bruce and stay in the fancy Western lodge.
Spend 4 days at the Old Faithful Inn at Yellowstone National Park. (The Old Faithful Inn is my happy place.)  Done in 2016.
Tour historic sites of Italy.
Ride in a gondola with Bruce in Venice.
Visit Denali National Park in Alaska.
Do a cycle trip in the British Isles with Bruce and our kids.
See the giant sequoia trees at Sequoia National Park. Done in 2016.
Hear the booming sand dunes at Death Valley National Park.

Me in Grand Turk during our cruise to the "Saints," February 2013.

See Mount Rushmore.
Go whale-watching and see orcas. Done, can't remember when.
Tour the Holy Land.
Travel throughout all Switzerland.
Cruise to Spitzbergen.
See polar bears in Manitoba.
Ride the train in Durango, Colorado. Done, can't remember when.
Ride the Grand Canyon Railway.
Visit Patagonia.
Go on a girls' ski weekend.
Go on a ski trip with other couples/families.
See Northern Lights on a special trip for that purpose. (I have already seen the Northern Lights once, but I want to see them again!)
Tour the Southwest with Bruce. Done, April 2017.
Visit the International House of Prayer in Kansas City.
See the salmon run and the bear fish them out in Alaska.
Take an Alaskan train tour.
Visit Albuquerque balloon festival.
See the miracle staircase in the church in Santa Fe.