Praying Against Sexism and Racism In the Church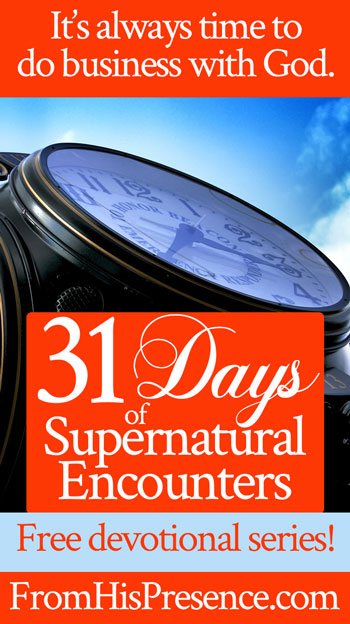 For Day 20 of our 31 days of supernatural encounters (series index here), we are talking about two issues that I believe are breaking the heart of God: the issues of sexism and racism in the church. So, we are going to minister to His heart through our intercession.
Read: Revelation 7:9-17
Know:
Beloveds, racism is a very real problem. And it's just as real inside the Church as it is anywhere else.
Sexism is just as much of a problem.
My heart is broken about this.
There's no question that racism and sexism anywhere break God's heart.
But I especially believe that sexism and racism in the Church break God's heart in an even more agonizing way–because, after all, isn't the Church the one place that, logically speaking, should be free of these issues?
After all, in the world, there are sinners and they sin. It's horrible and there's no excuse for it, and we have to work and pray to change those people's hearts and work against that sin.
But in the Church, shouldn't the sanctified, saved people of God be free from this sin–since they are, in fact, free from ALL sin and not obligated by a sin-nature to sin at all?
Beloveds, racism has no place in the world.
None. Zero. And it has even less place in the Church. The same can be said for sexism.
Yet I see these two things (racism and sexism) all the time. Don't you? I don't think it's always on purpose, although sometimes it might be. I don't know. But it shows up anyway, even if people have no idea they're agreeing with it.
It shows up when conference lineups consist entirely of white males.
It shows up when people of minority ethnic groups are pointed out in the church pews as if they are trophies.
It shows up when women are only invited to be speakers at a well-decorated luncheon, but not invited to preach with "the big boys."
It shows up when men are called "faithful" for answering God's call, but women are called "Jezebels" for answering God's call.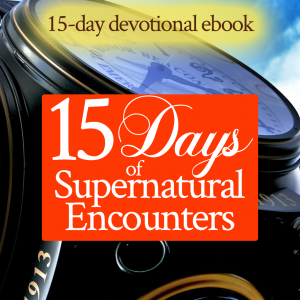 And it's horrible. It's an abomination.
The Bible doesn't support it. If you read the whole Bible, in context, you will see that the Bride of Christ consists of people from every nation, every tongue, every tribe, every kindred, every people.
The Bride of Christ consists of people from the four corners of the earth.
And the Bride of Christ consists of both male and female, both participating in and ministering to the Body EQUALLY.
That's what the Bible says, if you read the whole thing, and read it in context.
This morning, I was hit with a spirit of intercession about this, and haven't been able to stop praying about it.
I don't want to stop praying about it.
Jesus died for all people. He loves both men and women and ALL ethnic groups. And it's high time our churches start looking like it looks in Heaven.
Would you join me in interceding about these issues?
Intercession ministers directly to the heart of Jesus, because it gives Him permission to work on the earth in the way He wants to work. It's obvious from Scripture that He wants us all to be one, and to dwell in unity.
So will you help me pray for the elimination of sexism and racism in the Church, so Jesus can move powerfully as He desires to do?
As you pray, look at Jesus in your mind's eye and see how racial division hurts Him. See how sexist mentalities hurt Him. And pray not out of spite or revenge against people, but out of love and compassion for the broken heart of your Beloved.
Pray this:
"Heavenly Father, I come before You in Jesus' name. Father God, I see the issues of racism and sexism in the Church, and it breaks my heart. But more importantly, Father, I know these issues break Your heart–and they break the heart of Jesus.
Father God, please have mercy. Change the hearts of Your people. Call this issue to the attention of every believer in Christ. Highlight this issue in our minds across the whole Body, Lord.
Father, bring conviction by Your Holy Spirit.
Show each of us every place that we have embraced the lies of sexism and racism that the enemy has sown in our midst. An enemy has done this, Father, and so I ask that You would send Your holy angels to root it out.
Father, I plead for racial equality in the Church. I plead for gender equality in the Church. I pray that You would raise up women to their rightful place in the Church. And I pray that You would integrate the Church, so that no longer would we be separated by race, tribe, or nationality.
Father, let unity come. Let forgiveness come. Let healing happen across racial lines and gender lines. Let the color line and the gender line be washed away by the blood of Jesus.
Have mercy, God, and change our hearts–and give us a burden to keep interceding until we see unity in the Church manifest in every way.
Thank You, Father. In Jesus' name, amen."
Listen:
Listen to Jason Upton sing "Glory Come Down," and pray that God's fire would fall and His wind would blow on all of our hearts in His Body, to bring racial and gender unity like Jesus died for us to have.

Does this message speak to your heart today? If so, please leave a comment below. I'd love to hear from you!
Would you help me with my work of reaching people for Jesus as a domestic missionary? I need you; we are in this together!

This blog, and all of the Kingdom work we do in this community together, are made possible through your partnerships, donations, and product purchases. If you'd like to help, please check out the partnership details and products available for sale here. And, thank you in advance for helping make this blog and everything we do together for the Kingdom possible!