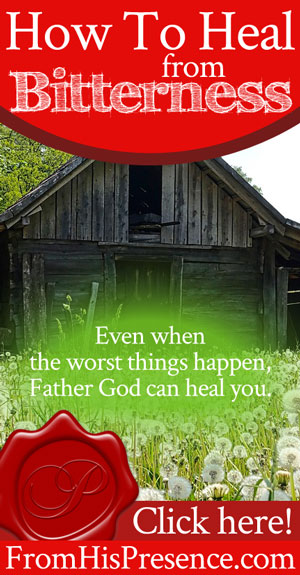 Some time ago, something happened in my life that taught me how to heal from bitterness. I want to share my story with you today, as some of you have told me that you also need help from the Lord in this area.
Here's the story:
Something happened to me awhile back that was incredibly hurtful. It was a thing that absolutely devastated my life. There was no rhyme or reason to it; it simply happened.
I forgave the people who hurt me. I really did; and I forgave them from my heart.
Nevertheless, I really struggled with anger whenever I thought about the injustice of what had happened.
Can anybody identify? [Read more…] about How To Heal From Bitterness