Time To Dig Out Your Old Prophecies and Promises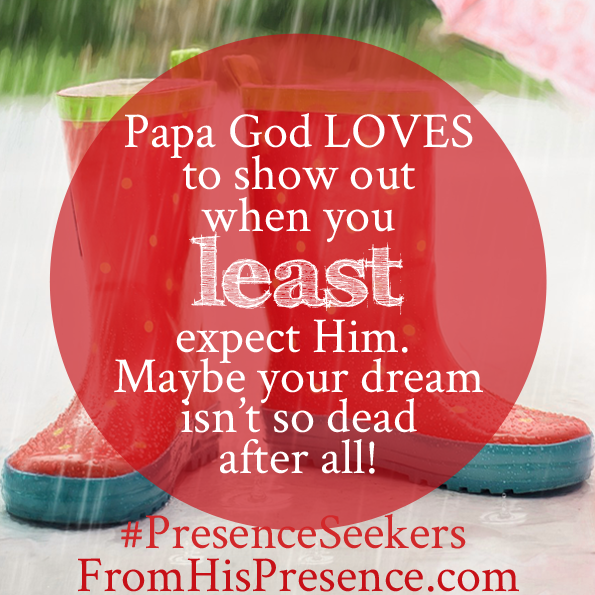 Has the Lord given you promises in the past that you're not yet walking in? Has He spoken prophetic words over you that you haven't seen come to manifestation yet? Has He promised you things that you really, really want–but you're not seeing progress toward them in your life right now?
If so, I feel like the Lord told me to tell you today:
It's time to dig out your old prophecies and promises.
Last night in my quiet time, the Lord spoke to me and told me to go dig out a list of promises He gave me many years ago from Isaiah 61 and 62. I dug out my old journal from that time period and found the list. It was from August 26, 2004, and He gave me 53 promises (personal prophetic words) that day out of these two chapters (Isaiah 61 and 62).
And you know what? Out of those 53 prophecies–none of which I was experiencing in 2004–He has brought me into the manifestation of all but four of them, and I can see God moving in the four that I am not yet fully experiencing.
How did that happen?
It happened because, after He gave me those words, for YEARS I pored over Isaiah 61 and 62 and prayed those verses back to Him. For years I spoke those verses out as verbal declarations out of my mouth. For years I wept and meditated over those verses.
Then I kind of forgot, and got busy, and stopped doing it. 🙁
But you know what? GOD didn't forget. He remembered His Word, which shall not return to Him void. And He responded to my prayers and declarations. He watched over His Word to perform it.
Partnership program update: I'm making a major life change to become a full-time missionary, but I need your help. So far, as of this posting, the Lord has brought me about 45 partners. If that's you, THANK YOU! But I need several hundred more in order to begin focusing on this blog plus serving at my church's prophetic/inner-healing ministry full-time. Please go here to see what's in it for you, and sign up to be a monthly partner for only $8 a month.
Lou Engle, founder of The Call, says: "Prophecy is not automatic. It is an invitation to become pregnant until birth." When I heard him say that the first time, it hit me right between the eyes … because the Lord has given me many, many promises, prophecies, and prophetic dreams that I have tucked away in journals, but have otherwise forgotten about.
Lord, forgive me.
Brothers and sisters, it's time to dig out our old prophecies and promises.
It's time to become pregnant with them, praying them back to the Lord over and over until we see them manifest. It's time to pray into our old dreams and visions. It's time to steward the promises He has given us by lifting them back up to Him–giving Him no rest until He fully performs His Word.
That's what I'm doing.
Over the next few weeks, I'm going to be digging out my old journals and reading through them again. I'm going to record my promises and the prophetic words He has given me in my journaling Bible, so I can keep them with me at all times. And I'm going to begin praying into them again.
I've abandoned many prophetic words He has given me, and by doing so I have missed out. But I don't want to do that anymore. I want to become pregnant with His promises until I see them ALL birthed in my life.
Don't you?
If so, it's not too late. Start now; start where you are.
Start with what you have. Dig out your old notes or journals if you have them. If you don't have any notes or journals, start with the promises you do have–the Scriptures that are particularly meaningful to you, the Scriptures that describe what you are desperate for Him to do in your life. Write those promises down in something you can keep with you at all times.
Then lift those verses back up to Him in prayer. Meditate on them. Ponder them. Get a vision in your heart of how amazing it will be to walk in the vision and dreams God has given you for your life.
Let yourself get pregnant with God's prophecies and promises over you!
Let yourself get pregnant with God's dream for your life. Let it become reality in your heart, spirit, soul, and body. Let those prophetic words become real in your heart.
Then intercede for your own destiny until you actually see ALL of those things birthed.
Is the Lord speaking to you about praying into your old prophecies and promises? Does this word resonate with you today? If so, please leave a comment below. I'd love to hear from you!