What To Do When Someone Betrays You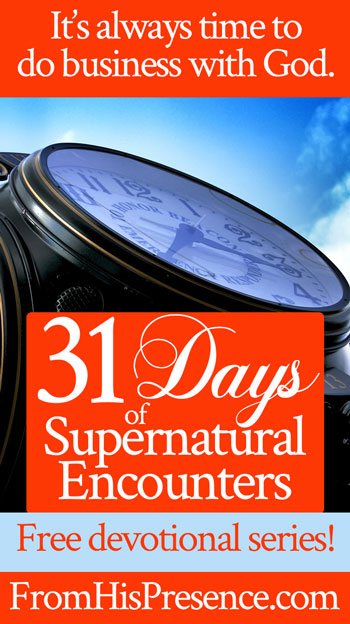 For Day 29 of our 31 days of supernatural encounters (series index here), we are talking about what to do when someone betrays you.
Read: Psalm 118:8-9; John 2:23-25
It is better to trust in the Lord than to put confidence in man. It is better to trust in the Lord than to put confidence in princes" (Psalm 118:8-9).

and

"Now when He was in Jerusalem at the Passover, during the feast, many believed in His name when they saw the signs which He did. But Jesus did not commit Himself to them, because He knew all men, and had no need that anyone should testify of man, for He knew what was in man" (John 2:23-25).
Know:
People will betray you.
It's sad, but true. At some point in your life, if it hasn't happened already, someone will betray you in some way:
They may break your trust;
They may betray your confidence;
Someone you idolized or admired may behave in a manner that is beneath their position in life–or beneath your perception of them;
They may break vows or promises; or
They may let you down in some other way.
Every person's circumstances are different, but I think you all know what I mean. When I said "People will betray you," you probably thought of at least one person right away who has betrayed you.
So what do you do when someone betrays you?
If you ask your flesh, your flesh will give you lots of answers. Your flesh will tell you to get even; to punish them; to get back at them; to tell everyyyybody what they did.
But your flesh doesn't have your best interests at heart. And revenge is never the way to go. Vengeance belongs to God (Romans 12:19-21).
So how CAN you heal when someone betrays you? And how can you keep from being so hurt by it if it happens again?
The only way to heal when someone betrays you is by doing what Jesus did.
First, He forgave. He forgave the people who hurt Him–even the people who murdered Him by nailing Him to the cross. We always have to start by forgiving those who hurt us.
(By the way, forgiveness is best done when you actually pray a prayer of forgiveness, releasing your hurt to the Lord. It's the most effective way to actually feel the difference after you forgive someone. If you need a good sample prayer of forgiveness, check out this sample forgiveness prayer here.)
But Jesus also did something else throughout His ministry that helped Him handle betrayal perfectly.
Here's what Jesus did that helped Him handle betrayal so perfectly:
He recognized that every person was only human, and therefore could and would mess up. Therefore, He did not trust Himself to people.
Today's passage from John 2 says, "Jesus did not commit Himself to them, because He knew all men, and had no need that anyone should testify of man, for He knew what was in man."
This doesn't mean that He didn't like people or trust them enough to talk to them or enjoy their friendship. But it DOES mean that He recognized every person as human, knowing they were walking in their human frailty. Therefore, He did not trust Himself to people.
There's a big difference between trusting people and trusting yourself to people.
Trusting people means trusting them enough to share your life, share your secrets, or share responsibility with them.
But trusting yourself to people means that you hand over your happiness, your identity, your opportunity, your calling, your mental and emotional well-being to someone else's control. And that, my friend, is a recipe for disaster every time.
I've done both.
I've trusted people by opening my heart to them, loving them, sharing my life with them, and sharing my thoughts with them. I'm sure you've done this too. People you trust are your inner-circle friends, and there's nothing wrong and everything right with that. I will continue trusting people as the Lord leads.
But I've also trusted myself to people:
I've put people on a pedestal so much that, when they betrayed me, my entire worldview and theology were shaken.
I've waited to pursue my call–or waited to really own my call–for certain people to give me permission or make opportunity for me. (Thank goodness, the Lord cured me of that years ago.)
I've allowed other people to tell me who I am, then become really depressed or discouraged when they could not see me with Spirit eyes–and therefore they had no idea who I really am. They were just spouting off their fleshly opinions.
I've also trusted my perception of myself, and of whether something I did was right or wrong, to people's attitude about what I did. NOPE; not doing that anymore. The Word of God is our measuring stick, and only the Word dictates whether our actions are right or wrong. If the Word says it's right and someone doesn't like it, that's not my problem.
Trusting yourself to people is a recipe for disaster every time. That's why Jesus didn't do it.
Jesus needed to be solid in His call. He needed to be firmly grounded in His relationship with Father. He needed to know unshakeably who He was.
And He could not have been those things if He had allowed people to dictate His thoughts; His perceptions of Himself; His attitudes; His opportunities; etc.
So how do you heal and stay free when someone betrays you?
Picture this:
You're standing in a tiny room–the smallest of jail cells. The room is only big enough for you to stand up in. If you move your arms out to your sides, you touch both walls.
The walls of this jail cell are lined with Velcro material, and your hands have Velcro glued on them too. When you put your hands out, your hands get totally attached to that hook-and-loop Velcro fabric, and you're just there, stuck.
You can move your hands if you want to, but you're going to stick fast to anything you touch because the Velcro is everywhere.
But then you look in front of you, and the door to the jail cell opens.
Jesus is standing there, and suddenly there's a place with no Velcro. Since the door is open, the entire wall in front of you suddenly has no Velcro at all! It's just empty air and Jesus!
Then Jesus invites you to come out of the jail cell and cling to Him. You hear His invitation and consider it. If you answer Him, you know you won't be imprisoned in this tiny, sticky space anymore.
But there's a catch: you have to CHOOSE to take your hands off the Velcro wall and cling to Jesus instead. You have to wrap your arms around Jesus so you'll stop sticking to the Velcro wall.
Can you see it?
That's what healing from betrayal looks like.
Betrayal is the jail cell, and "people" are the Velcro. If you cling to people, you will be caught in the prison of remembering what they did to you. You will keep on suffering from it, imprisoned by the hurt and the memories.
But it's your choice. Jesus is standing in front of you. He has opened the door for you to escape. All you have to do is take your hands off "people" and cling to Him instead.
And taking your hands off "people" means admitting to yourself that they are human and can fail.
Taking your hands off "people" means you look at them and see someone just like yourself–a human being made of dust, who messes up, occasionally sins, and doesn't always do everything right.
It means you have to look at them like Jesus did. Jesus loved people, but He knew what was in them. He looked at reality. Through eyes of grace, yes. But He still looked at reality.
And if you want to heal from betrayal, you have to do the same thing.
You can still love your friends, your spouse, your pastors, your children, and your coworkers while looking at reality. All it takes is acknowledging that they are human; that what they did was wrong; and that they need grace just like you do.
This means you can't allow yourself to worship people.
There is a lot of temptation to people-worship out there, especially in the Church. We idolize and admire our leaders, pastors, mentors, and friends so much … and then we get crushed when they mess up.
But we are all human. We are all made of dust, and we are all equally fallible.
And you can't heal from betrayal until you admit that to yourself and let them off the hook of perfection.
Then, you have to decide to cling to Jesus instead.
What does clinging to Jesus look like?
It looks like:
Deciding that other people's affirmation may feel special when I receive it, but I don't need it. I'm going to cling to Jesus and let HIS affirmation guide me.
Deciding that I may admire my leader/pastor, but I don't expect perfection from them … and I'm going to let them be human and still love them, even when they mess up. Only Jesus is perfect.
Deciding that I'm going to follow what Jesus tells me to do, despite what other people think. That way, when they don't help me / approve / support me / etc, my life doesn't get derailed. I serve One only–the Man Christ Jesus.
Clinging to Jesus means you love and respect other people, but everything about your life is dictated only by what Jesus says and does.
When you do this, it's remarkably freeing.
I can't even tell you how many times people have hurt me, and I've been so disappointed in them–and so hurt.
But I've gotten to the point where I no longer expect others to be perfect. Now, I'm okay with saying "That person whom I admire greatly was wrong. They messed up, and I forgive them."
THAT has been remarkably freeing–because as long as you think that people are perfect or supposed to be (because of their position, title, etc), you will still be in bondage.
It's only when you let someone else be human, and admit they are wrong but give them grace and forgiveness, that you can be free from hurt when they betray you.
So make like Jesus. Look at people with love, but only trust yourself to Father God, okay?
Who do you need to let off the pedestal today?
Who do you need to look at and say …
"I'm not going to pretend you were right anymore. You were wrong, but you're human, and you mess up as much as I do … so I forgive you. You're my brother/sister in Christ, and we're in this thing together. I still love you, and my confidence is in God alone" … ?
Are you willing to let your pastor, spouse, friend, or other loved one be imperfect, just like you are–and give them the same grace and love, despite their humanness, problems, and flaws, that you need every day yourself?
Selah.
Pray this:
"Heavenly Father, in Jesus' name, I thank You for the grace You have given me. Thank You for forgiving my sins; for helping me through all my problems and mistakes; and for redeeming my life from the pit and corruption.
Father God, I confess to You today that I have held (insert names here) to a higher standard than they are capable of. They are human, just like I am; and they make mistakes, hurt people, and sin sometimes–just like I do.
Father, please forgive me for expecting perfection from other people, when I know that we are all human–especially me. Forgive me for demanding from others what I cannot even give myself. And forgive me for trusting my feelings, my identity, my ministry, and my opportunity to other people–instead of clinging only to You.
Father God, I choose to take my hands off these people right now.
They are only my brothers and sisters in You, Father; they are not my god. You are my God, Father, and so I choose right now to place myself in Your hands. I choose to allow You and only You to dictate my life circumstances. From this moment on, I trust myself only to You.
I let the people who betrayed me off the hook right now, Father. I forgive them. I ask You to forgive them too, and I ask You to forgive me for idolizing them.
Father, bind us together in unity. Help us all to love each other the way You want us to, and we'll give You all the glory.
Thank You, Father. In Jesus' name, amen."
Listen:
Listen to Matt Maher singing "Hold Us Together," and ask the Lord to flood your heart with love and compassion for the person who betrayed you. Ask Him to help you see them the way He does, and to cling to Him only–while still loving your brother or sister the way He wants you to.
Has someone betrayed you? Does this word encourage your heart today? If so, please leave a comment below. I'd love to hear from you!
Would you help me with my work of reaching people for Jesus as a domestic missionary? I need you; we are in this together!

This blog, and all of the Kingdom work we do in this community together, are made possible through your partnerships, donations, and product purchases. If you'd like to help, please check out the partnership details and products available for sale here. And, thank you in advance for helping make this blog and everything we do together for the Kingdom possible!