10 Prayers That Draw Me Closer To God Than Any Other Prayers

Do you want to grow in God today, and every day? If so, I believe you are going to be so blessed by the 10 best prayers for spiritual growth that Holy Spirit has given me–the prayers I pray continually to draw closer to God!
Here's why these particular 10 prayers are so important to your spiritual life:
Have you ever been alone with the Lord, when all of a sudden you feel a deep-down, gut-level connection with God that feels different than ordinary prayer?
You know…
It's that feeling you get when you know you're speaking deeply to His heart, and He is listening hard and speaking deeply right back.
That feeling of knowing the Holy Spirit is right there with you, and you're in the most intimate communion with the Father.
It's when your heart is laid bare before Him, but you're safe there and you know it.
Yeah. That feeling.
There's really nothing like it. Just being with Him, opening your soul, and knowing that He's receiving it all and that He'll take care of you.
How would you like to experience that kind of connection with Him, entering right into deep prayer, every time you pray?
You can.
How do I know? Because I love to spend time with the Lord in prayer, but some prayers draw me closer to Him than others. Sometimes I feel His presence and His heart more than I do at other times, and I've noticed a pattern.
Certain prayers seem to produce that connection with the Lord where all the deep parts of my heart are laid open, and it's all right.
For me anyway, there are 10 prayers that draw me into this level of intimate closeness with the Lord during my quiet time. Well, actually, 11 prayers, because the first prayer is always asking the Lord to fill me with the Holy Spirit anew and afresh today. That's THE most important prayer of all.
But after that, there are 10 specific prayers that draw me closer to God than any other prayers. I thought I'd share them with you today, in case you'd like to pray them yourself.

What makes these the best prayers for spiritual growth?
They are prayers of surrender.
They are honest prayers of frailty.
They are prayers that admit that I've got nothing in and of myself, and God has everything… so please, Papa, help me.
But God likes us needy, so He hears these prayers. He honors the broken cry of your deepest need, and He answers. He just loves His babies like that.
So are you ready to take your walk with the Lord, and your prayer life, deeper than it's ever been before? If so, pray these prayers with me.
Here are the 10 prayers that draw me closer to God than any other prayers–the 10 best prayers for spiritual growth:
(And by the way, if you'd like a bookmark of these prayers, I made you a free, printable PDF 10 Prayers That Draw Me Closer To God Than Any Other Prayers Bookmark! Just click the link to download the PDF!)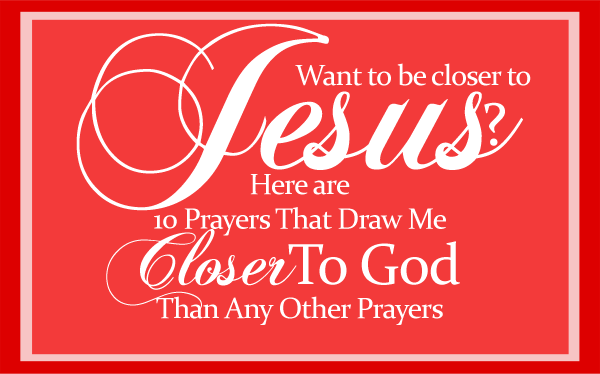 1. God, be Lord of my life today. Have total and complete control of me and my life. Take my heart for Your own.
Even though I'm already saved, I choose to surrender to the Lord again every day… every moment, really. Yesterday's surrender will not get me through today's trials. I need a new surrender to get me through today. I need that fresh surrender to keep my mind and heart set on Jesus today.
2. I bow to You, Lord Jesus. I acknowledge you as my Lord and King.
Jesus is very much a King. He is the Supreme Governor of Creation. His throne is the governmental center of the universe.
We tend to forget that fact. We tend to think that Jesus' Kingship is a sweet-by-and-by type of thing; that someday we'll see Jesus coming back on a white horse with a crown on His head, and that will be really fun and pretty, like the painting hanging in your church.
The problem with that is…
This Kingship stuff is not symbolic. It's very literal. We forget that this same Jesus is wearing that crown right now. He's King of Kings and Lord of Lords, and we should worship Him as such NOW.
Related: Our King, Jesus Christ the Same!
If you live in a country that is ruled by a king, and you met that king in person, you'd bow to them, right? Well, just the same way, except even more so, you DO live in a country that is ruled by a King. This "country" is called Earth, and it's a tiny little blip in the solar system, but King Jesus Christ rules over this entire world whether we like to admit it or not.
So do yourself a favor; go ahead and bow when you pray. Yes, physically bow.
You don't have to do it every time you pray; you can pray anywhere, anytime. But at least sometimes, it will really help you draw closer to the Lord just to get on your face and worship Him.
I bow to Him often … and in that surrender, I sense His presence and feel His heart. He receives my worship, and He receives yours too. 
3. Heavenly Father, keep me from sinning against You today.
Even Jesus had to pray this prayer. Hebrews 5:7-9 tells us:
who, in the days of His flesh, when He had offered up prayers and supplications, with vehement cries and tears to Him who was able to save Him from death, and was heard because of His godly fear, though He was a Son, yet He learned obedience by the things which He suffered. And having been perfected, He became the author of eternal salvation to all who obey Him,"
When Jesus prayed to be saved from death, He wasn't praying to be spared from the cross. He was asking the Father to keep Him from sinning.
How do we know? Because it says Jesus was heard–He got what He prayed for. Well, He didn't get to escape the cross even though He asked to be spared from it when He prayed in Gethsemane. But He DID get spared from eternal death. Death could not hold Jesus BECAUSE JESUS NEVER SINNED.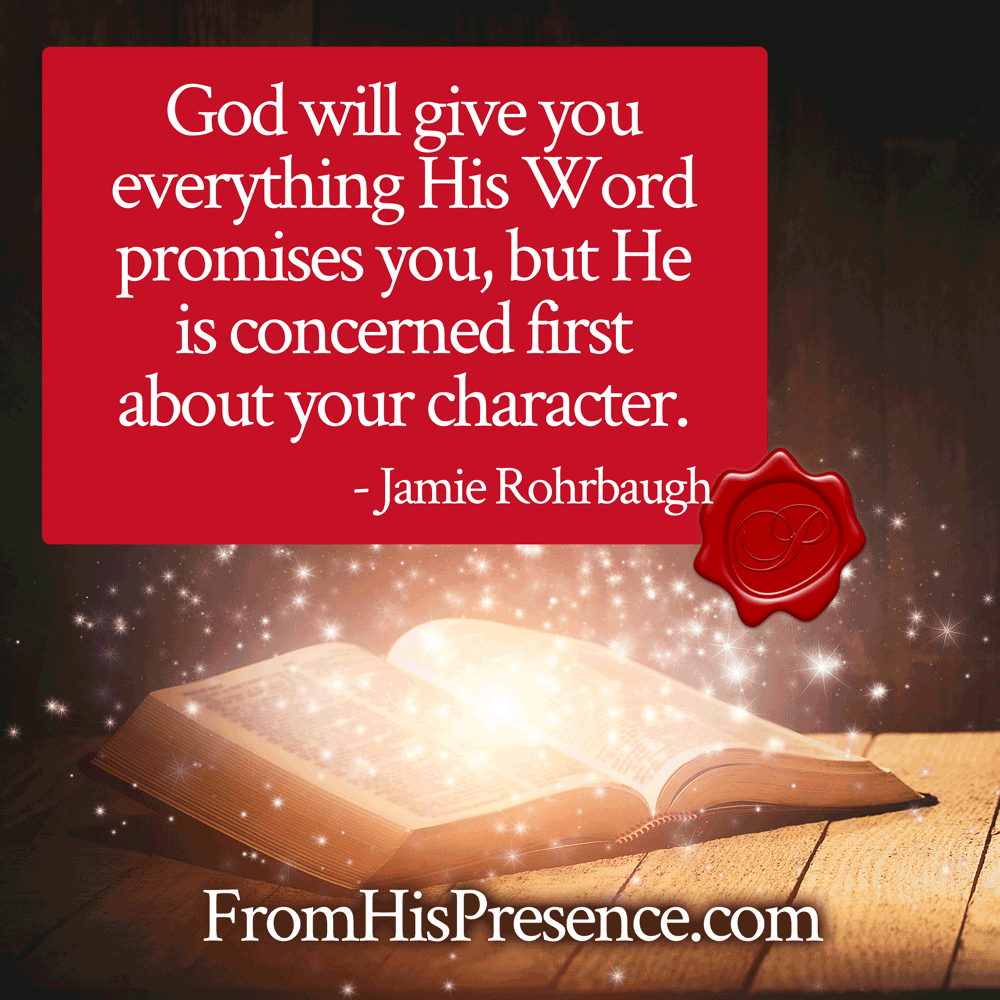 You see, if Jesus had sinned, He would have been lost forever. He would have been doomed to eternal death, and all of mankind would have been lost with Him.
But JESUS offered up prayers and supplications to the Father, with vehement cries and tears, pleading with God to keep Him from sin.
And He was heard.
Did you get that? Jesus had to ask for help to keep from sinning! (!!!!!) 🙂 JESUS!
Therefore… I ask God to keep me from sin all the time.
I figure that if Jesus needed help with this, I should ask too because I need every bit as much help! And sure enough. Whenever I remember to ask God to keep me from sinning against Him, He helps me. When I pray this prayer, I can tell a difference:
I'm more focused on Him.
I let things roll off my back easier. Things don't bother me much or at all.
I don't get mad or anxious or fall into doubt and unbelief when I pray this.
It's almost like God answers prayer or something. 🙂
So go ahead; if you need help to keep from sinning too, pray this today and watch God answer!
4. Jesus, let Your government increase in my life today.
This is one of my favorite prayers. Isaiah 9:6-7 tells us this:
For unto us a Child is born, unto us a Son is given; and the government will be upon His shoulder. And His name will be called Wonderful, Counselor, Mighty God, Everlasting Father, Prince of Peace.

Of the increase of His government and peace there will be no end, upon the throne of David and over His kingdom, to order it and establish it with judgment and justice from that time forward, even forever. The zeal of the Lord of hosts will perform this" (Isaiah 9:6-7, emphasis mine).
If God says that Jesus' government will increase forever, I figure He might as well start in my life. So I ask Him to let His government increase in me.
What does that mean? Simply put, I'm asking God:
to have His way in me today more than He did yesterday.
to help me obey Him more today that I did yesterday.
to make me more humble, more moldable, and more pliable in His hands today than I was yesterday.
It's really all about surrender. I need His help even to surrender at all, and I want to be more surrendered to Him today than I was yesterday. So this prayer burns with passion from my heart.
God, increase Your government in my life today.
5. Help me to abide in Jesus.
Jesus Himself told us in John 15 that we're supposed to "abide" in Him:
Abide in Me, and I in you. As the branch cannot bear fruit of itself, unless it abides in the vine, neither can you, unless you abide in Me.

I am the vine, you are the branches. He who abides in Me, and I in him, bears much fruit; for without Me you can do nothing.

If anyone does not abide in Me, he is cast out as a branch and is withered; and they gather them and throw them into the fire, and they are burned" (John 15:4-6).
What does it mean to abide in Jesus? It means:
to walk with an awareness and sensitivity to Him every moment of every day;
obeying Him in all things;
living your whole life aware of His Presence;
being plugged into Him and receiving your life from Him every moment of every day.
And I need God's help in this.
It's not that Jesus isn't beautiful enough to think about all day every day; He is. But without God's help, the rigors of daily life would get in the way. I'd be abiding in thoughts of dishes to wash, errands to run, work to do, and people who need help. Unless God helps me, those things would crowd out abiding in Jesus.
But God does help. He's ready and willing.
And whenever I ask Him to help me abide in Jesus, He does.
He keeps Jesus at the forefront of my mind and heart.
He keeps me in an attitude of prayer all day.
He helps me think and pray before I talk or act.
He makes me sensitive to the Holy Spirit, so that I am conscious of the Holy Spirit with me and in me all day, every day.
He'll do the same thing for you if you'll ask Him to.
6. Make me a woman/man of Your Word and of prayer.
Obviously, as a woman, I pray the woman version; but if you're a man, do what works for you. 😉 Anyhow …
THIS prayer is something I began praying years ago, after I first got saved. At that time, I really had a hard time praying or reading my Bible. I simply had no capacity for prayer or for God's Word; I had no appetite or tolerance for it.
So I got started by just reading a verse or two at a time, and praying very short prayers about my day.
Meanwhile, however, I asked God to make me a woman of prayer.
I had a mental picture in my mind of the old saints of medieval times, kneeling at their beds at 2:00 AM, praying the night away with a candle flickering nearby. That's what I wanted my life to look like.
So when I asked God to make me a woman of prayer and of His Word, He began to answer. Now, years later, through much practice and time spent with the Lord in study and prayer, I find that being alone with God is my deepest joy. I love to get lost deep in His presence, where there is fullness of joy. I love to spend time with Him more than any other thing. And I am consumed by passion for His Word.
Only God could take someone so broken and hurting as I was and give me a heart for His Word. It's truly a miracle. And if He did it for me when I asked, He can and will do it for you if you ask.
Related: Hear stories of prayer and past, present, and future revivals in my The Cost and Crown of Intercession mp3 (part 3 of the 3-part Ministry of the Intercessor series). You can download it instantly and listen to it today on my Gumroad store, IF you want inspiration to let God take you to a whole new level in prayer that is.
7. Set a watch on my mouth. Let my tongue cleave to the roof of my mouth if I'm even tempted to say anything that's not from You.
In Psalm 141:3, David prayed:
Set a guard, O Lord, over my mouth; Keep watch over the door of my lips."
And then Psalm 137:6 lists a similar prayer:
If I do not remember you, Let my tongue cling to the roof of my mouth—If I do not exalt Jerusalem Above my chief joy."
If David, the man after God's own heart, asked for help like that with his words, then I sure need to. And if the Israelites could pray that about Jerusalem, I can certainly pray it asking God to keep me from sin.
When I pray about this, I actually ask God to send angels to hold my tongue down in front, at the sides, and in the middle. I ask God not to let my tongue move at all if I'm tempted to say anything that's not from Him. 
It sounds funny, but the freaky thing is that He answers!
Sometimes when I go to say something that He doesn't want me to say, I just can't get it out. My brain might want to say something, but I just can't do it. Or even typing; my flesh might want to send a mean retort if I get a nasty email, but I can't. I think that God really does send angels to hold my hands and tongue still in situations like that.
But if I don't remember to pray this… uh oh. Watch out, world.
Sigh.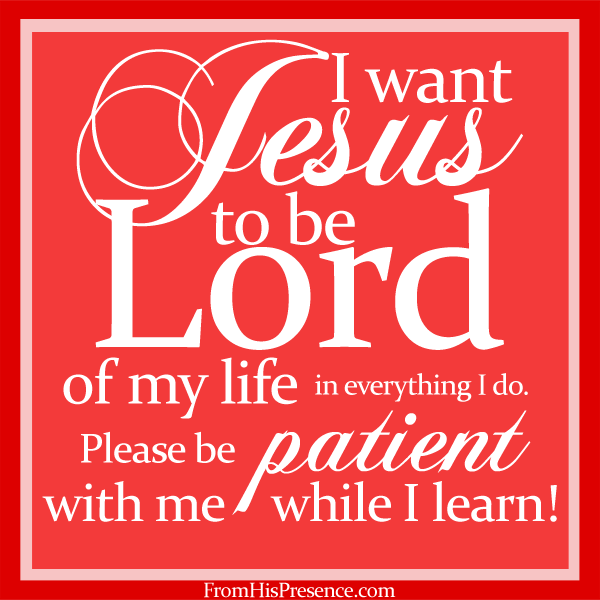 Help me, Jesus. Take this tongue of mine and use it to speak Your Word… and may I be silent if I'm tempted to speak any words at all that are not from You.
8. Make me like You. Conform me to the image of Christ. More than anything else, give me godly character.
When I say "more than anything else," I mean it. Godly character is worth more than anything else. That's why Paul wrote:
My little children, for whom I labor in birth again until Christ is formed in you" (Galatians 4:19)
It's all about Jesus. Becoming like Christ is our eternal destiny. There's nothing worth living for, nothing worth striving for more than Jesus Christ and conforming to His image.
So I ask God to change my heart.
I ask Him to make me like Jesus.
I ask Him to conform me to the image of Christ, just like a potter pours his liquid clay into a mold.
I ask Him to give me this one thing: CHARACTER.
It doesn't matter if other people see me or not.
What matters most is what no one sees. First Samuel 16:7b tells us:
…For the Lord does not see as man sees; for man looks at the outward appearance, but the Lord looks at the heart."
Man is concerned with the way things look on the outside, but God is concerned with the way things truly are on the inside. God looks at the heart. And when God looks at me, I want Him to see Jesus.
In the hidden place, when no one is looking, I want to look like Jesus.
I have a long way to go. We all do. But God hears this prayer and answers. Step by step, He is making us more like Jesus every day. And lest we doubt or get discouraged, First John 3:2 reassures us of this:
Beloved, now we are children of God; and it has not yet been revealed what we shall be, but we know that when He is revealed, we shall be like Him, for we shall see Him as He is."
He is doing the work. He's doing it now, and when Jesus comes back, He'll finish the work up in a moment's time… and we shall be like Him. Let's get as much of a head start on that as we can now, huh?
9. Give me wisdom.
The Bible tells us that wisdom is better than any other pleasure:
Happy is the man who finds wisdom,
And the man who gains understanding;
For her proceeds are better than the profits of silver,
And her gain than fine gold.
She is more precious than rubies,
And all the things you may desire cannot compare with her" (Proverbs 3:13-15).
The word "things" here–"all the things you may desire"–is literally translated "pleasure." Why is wisdom more important than any other desirable pleasure? Because wisdom is the Presence of God applied to a practical situation. It's God's Holy Spirit manifest in all your decisions, words, actions, behavior patterns, thought patterns, etc. (Ask me where I got that little tidbit another time.)
So wisdom impacts everything about your whole life.
And I don't know about you, but I know I need God in every situation I encounter:
I need God to get me out of bed in the morning.
I need Him to help me be a good wife (even though I'm married to the most amazing husband the world has ever seen). 😉
I need God to help me when I go to work at my day job.
I need Him to help me do everything I do at my church.
I even need Him to help me clean the house and pet the cat.
I just need God. I need Him an awful lot. I need His wisdom, guidance, direction, strength, and divine empowerment.
But thank God, He's here for me… and He's there for you too. He'll help you get through everything you need to do today with power and victory.
But you need wisdom. You need His Holy Spirit applied to every situation you face.
The great news is that James 1:5-8 contains God's promise to give us wisdom anytime we ask, as long as we actually believe He'll answer our prayer:
If any of you lacks wisdom, let him ask of God, who gives to all liberally and without reproach, and it will be given to him.

But let him ask in faith, with no doubting, for he who doubts is like a wave of the sea driven and tossed by the wind. For let not that man suppose that he will receive anything from the Lord; he is a double-minded man, unstable in all his ways."
God will answer your prayer for wisdom if you'll just ask Him for it. So go ahead… why not ask now?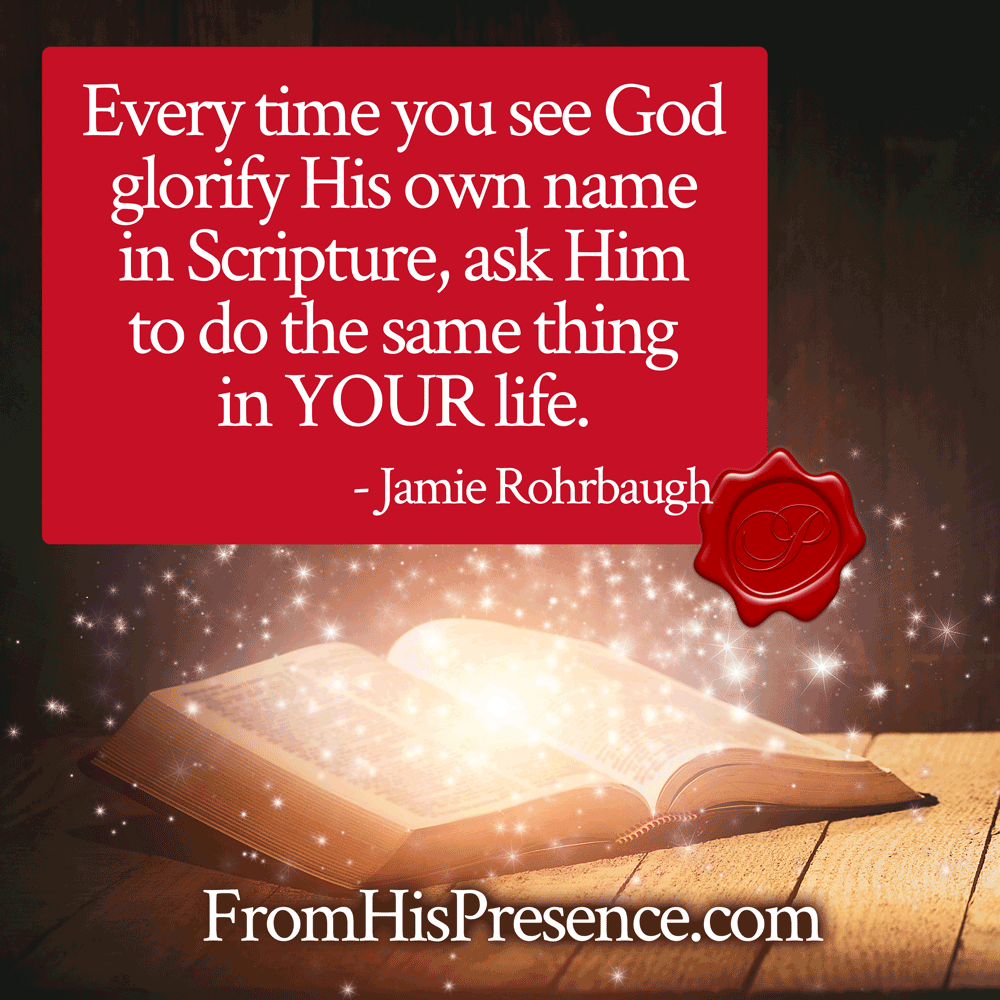 10. Father, use my life to glorify Yourself. Please have all the glory in my life.
One of my favorite songwriters, Jon Thurlow, has a song called "Have The Glory." Singing this song is one of the most powerful ways to pray this prayer ever. The chorus says, "In my life would You have the glory?"
Related: My Top 10 Favorite Songs For Intercession (for yourself or others)
This is so powerful. Not only because if there is any glory, I want God to have it; but this prayer means more than that to me.
When I pray this prayer, I also mean that I want God to make me an instrument of His glory.
I want to be a tool God uses to glorify His own name.
I want there to be glory in my life for Him to have.
So by praying, in the words of Jon Thurlow's song, "Father, in my life, would You have the glory?" I am praying not only that He would get all the credit, but that there would BE glory in the first place for which He can get the credit.
Yup. Powerful. Try praying it and see.

There you have it. The 10 prayers that draw me closer to God than any other prayers–prayers that are, in my opinion the 10 best prayers for spiritual growth.
If you want to draw closer to God, would you pray these prayers with me today? And tomorrow? And every day thereafter?
Lordship never gets old. Surrender never gets old. Needing God and depending on Him completely never get old.
So go ahead… ask God for these things. By doing so, you'll be asking Him for the best thing you could ever ask for: greater intimacy with Himself.
Did you feel the Holy Spirit ministering to you and drawing you to Jesus as you prayed these prayers? If so, please leave a comment below! I'd love to hear from you!