21 Days of Breakthrough Prayer: You Shall Not Be Put to Shame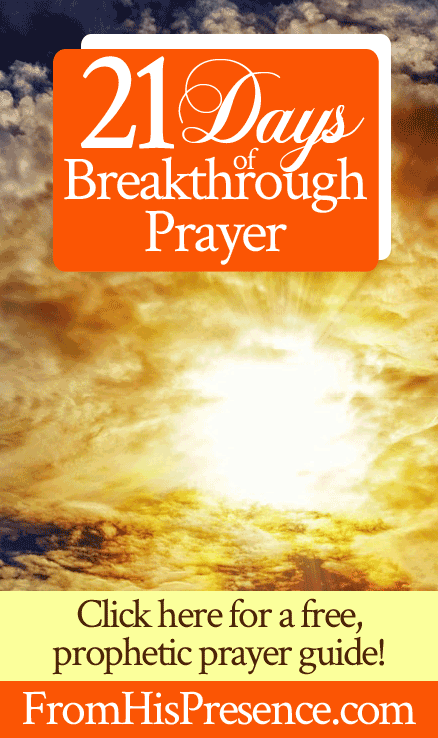 Welcome to 21 Days of Breakthrough Prayer! This simple series will provide you with Scriptures to pray into for 21 days, asking the Lord for your breakthrough.
This will be a very simple series; I won't be expounding on each Scripture very much, except through a bullet-point list to share some prayer pointers. I also will not be writing sample prayers, as I believe the Lord wants you to exercise your prayer muscles and make these Scriptures your own vocabulary for prayer.
But, even though it's a simple series, I believe it's going to be POWERFUL … and I want to hear your testimonies as the Lord answers your prayers, okay?
See the 21 Days of Breakthrough Prayer series table of contents here.
Without further ado, here's Day 2 of 21 Days of Breakthrough Prayer:
The Scripture verse of the day is Isaiah 45:17, which says:
But Israel shall be saved by the Lord with an everlasting salvation; you shall not be ashamed or disgraced forever and ever. (Isaiah 45:17 NKJV).
Pray along these points:
Point out to the Lord that you have been grafted into His covenant with Abraham, so you have all the covenant promises and privileges that He promised Israel.
Tell the Lord that you need His help, and that your help comes from Him alone (Psalm 121:2).
Ask the Lord to save and deliver you out of whatever circumstance you need deliverance from.
Ask the Lord to bring you His permanent deliverance and salvation out of this circumstance.
Point out to the Lord that He is promising you here that you shall not be ashamed or disgraced forever and ever. Point out to Him also that you are waiting on Him, and His Word says they that wait on Him shall not be put to shame (Psalm 25:3). Ask Him to protect you from shame and disgrace of every kind.
That's our breakthrough prayer for day 2!
Remember to use the verse itself as your vocabulary for prayer. Doing so will not only help you pray the most effective prayers it's possible to pray, but it will also help you hide God's Word in your heart, that you might not sin against Him (Psalm 119:11).
Did you pray this Scripture with me today? Or, do you have a testimony to share about how God has answered this prayer? If so, please leave a comment below! I'd love to hear what Papa is saying to you!