As You Go, Miracles Happen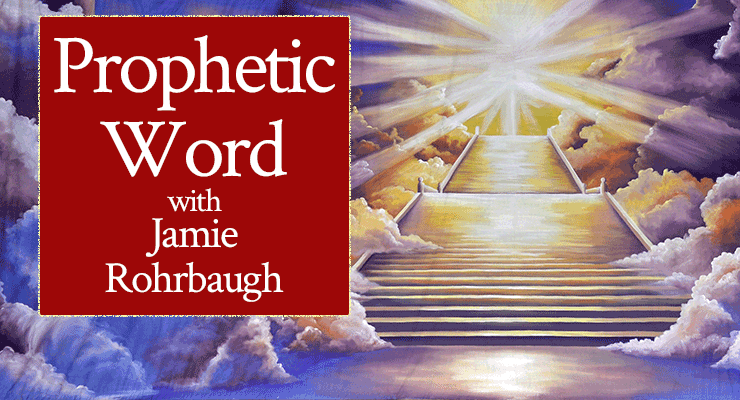 Beloved, do you need the Lord to do miracles for you today? If so, He gave me a rhema word for you: GO … because as you go, miracles happen. Read on for encouragement and inspiration!
Related: 7 Keys to Constant Miracles here or on YouVersion
Our Scripture of the day is Luke 17:11-19, which says:
"Now it happened as He went to Jerusalem that He passed through the midst of Samaria and Galilee. Then as He entered a certain village, there met Him ten men who were lepers, who stood afar off. And they lifted up their voices and said, 'Jesus, Master, have mercy on us!'

So when He saw them, He said to them, 'Go, show yourselves to the priests.' And so it was that as they went, they were cleansed.

And one of them, when he saw that he was healed, returned, and with a loud voice glorified God, and fell down on his face at His feet, giving Him thanks. And he was a Samaritan.

So Jesus answered and said, 'Were there not ten cleansed? But where are the nine? Were there not any found who returned to give glory to God except this foreigner?' And He said to him, 'Arise, go your way. Your faith has made you well'" (Luke 17:11-19, emphasis mine).
As I was studying this passage this morning, I was struck by the scene in my mind. Imagine it with me:
The lepers have a dread disease that doesn't even allow them to get close to other people, let alone touch other people. This disease isolates them from society and from their families completely.
But even knowing that they were pariahs and outcasts, these lepers were still brave enough to cry out at the top of their voices to Jesus. They stood "afar off," because they knew that's what society expected of them–but THEIR FAITH made them lift up their voices and cry out to Jesus for mercy!
Jesus saw them and stopped to talk to them. He recognized those whom society ignored.
And you know what? The whole of His conversation and instruction to them didn't sound like an answer to their prayer. He didn't say, "You are healed!" He didn't say, "Leprosy, leave!"
Instead, Jesus told them to act like they had already received their miracle.
Jesus told them to go and show themselves to the priests because that's what the Law instructed people who had been cleansed from leprosy to do. The Law under which the Israelites lived at the time had provisions saying that, if a person found themselves to be healed from leprosy, they had to show themselves to the priests.
Leviticus 14:1-2 tells us this:
"Then the Lord spoke to Moses, saying, 'This shall be the law of the leper for the day of his cleansing: he shall be brought to the priest."
Leviticus 14 then continues and describes a whole ritual that the priests must do to verify and confirm that the former leper was healed and cleansed of leprosy.
Let me reiterate: This portion of the Law specifically described people who had ALREADY been cleansed of leprosy.
And Jesus, speaking to the ten lepers who were begging Him for mercy, didn't heal them in the moment they asked. Instead, He told them to act like they had already been healed and go do what healed people do.
WOW.
And you know what? Those lepers, who were brave enough to stand afar off and shout as loud as they could to get Jesus' attention …
Those brave lepers who shouted for mercy at the top of their lungs, even though they didn't know if Jesus would hear them or help them …
They heard the Word of God coming from the lips of the Word of God.
They believed the Word of God.
And they hied themselves off in faith to the priests, while they still had leprosy on them.
But you know what else? As they went, they were cleansed.
Jesus knew all along that the leprosy would leave. Jesus healed them the instant they asked–but He required them to take a step of faith before the miracle manifested.
Why does this apply to you today? Well, what miracle do you need Jesus to do for you?
Do you need physical healing? Do you need a financial miracle? Do you need a child to leave a sinful lifestyle and come back home?
Or, is your need something that is not as desperate as all that, but it's still important to you? Do you need that dream house? Do you need a new-to-you vehicle? Do you need help getting out of debt?
God cares about ALL your needs, wants, and desires.
If it matters to you, it matters to God. Yes, the lepers' experience was a life-and-death situation. The lepers would have died a long, slow, ugly death if Jesus had not healed them.
But God cares about every one of your needs, wants, and desires just as much as He cares about those lepers.
You don't have to have a life-or-death situation on your hands to get the exact same miracle treatment from Jesus. He cares about everything you care about and more. Jesus wants to step in today and have mercy on you, no matter what your desire or need for a miracle looks like.
I'm walking this out personally.
The example I'll share with you today isn't a life-or-death situation, but it matters to God anyway:
Just yesterday, my husband and I visited a model home that is similar to the home of our dreams.
We got a catalog from the log-and-timber home builder we like the most.
And we started looking through photos of different aspects of timber homes, discussing what we liked and didn't like, narrowing down what our dream home would look like.
Do we have the money for such a dream home? Not yet.
Do we have land for that dream home? Not yet.
Are we willing to take out a mortgage to make it happen? No way. It will be all cash and paid for or we won't have anything to do with it.
So we have a dream and a desire that produces a need for a miracle.
But you know what ELSE we also have? We have a WORD from the mouth of the Lord:
"Trust in the Lord, and do good; dwell in the land, and feed on His faithfulness. Delight yourself also in the Lord, and He shall give you the desires of your heart. Commit your way to the Lord, trust also in Him, and He shall bring it to pass" (Psalm 37:3-5).
And we believe God's Word. So we are GOING, stepping out in faith to begin planning and preparing–even if it takes many, many years to get there!–trusting Him that as we go, the miracle will happen.
Because that's what God does. As you go …
As you step out in faith …
As you start dwelling in the land and feeding on His faithfulness, knowing that He's always come through for you before and He'll always do it again …
As you go, your miracle will happen.
Beloved, know this: As you go, miracles happen.
So what are you believing God for today? What have you waved your hands to Him and shouted at the top of your lungs about? In what area are you asking Him to have mercy on you?
And what has God told you to do?
No matter what God has told you to do, believe His Word. Believe the written Word of God, even if you haven't received three angel appearances, seven trumpet blasts, and an appearance of the glorified Christ in your bedroom speaking to you about your miracle.
Just believe what God said for you to do. Go. Act like your miracle has already happened, and step out on faith to believe God that you received what you prayed for when you asked.
As you go, miracles happen. Believe it today, and receive.
Is Holy Spirit speaking to your heart today through this word? If so, leave a comment below! I love hearing from you!