Day 13: Speak the Word of Life
Welcome back to 21 Days of Hope and Healing!
This series is a very simple sequence of Bible verses and prayer points you can pray to walk through a 21-day period of rest, refreshing, detoxing from stress, and receiving spiritual replenishment.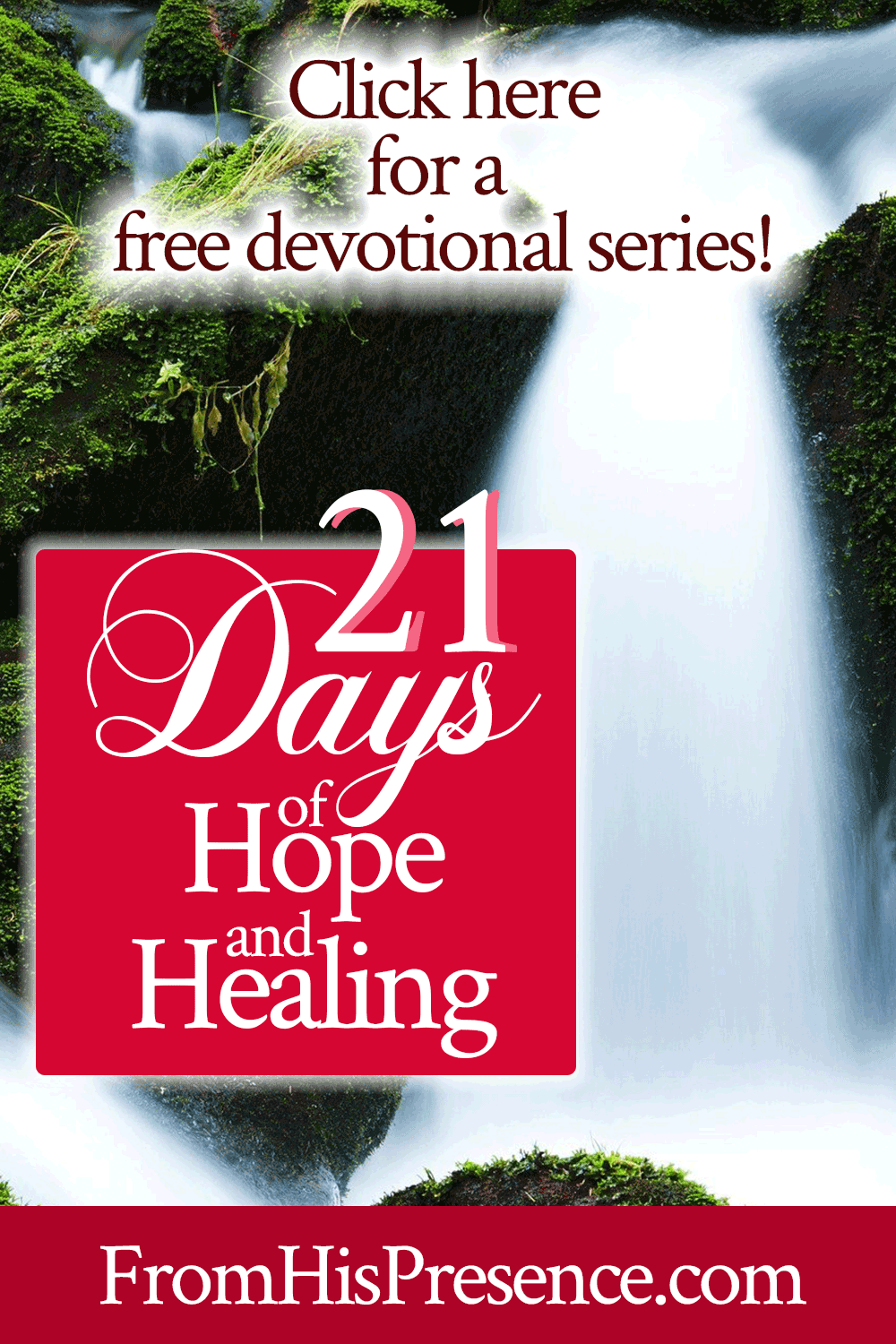 Each day in this series has only two parts: one verse to read and a set of very simple, bullet-point prayer suggestions you can pray through from that verse to ask the Lord to heal and refresh you.
This series is designed to help you pray for hope and healing in your body, soul, and spirit. All three are equally important!
Here's Day 13 of Hope and Healing:
Meditate on this Bible passage:
Proverbs 18:21: "Death and life are in the power of the tongue, and those who love it will eat its fruit."
And pray:
Ask the Lord to show you all the areas of your life, if any, where you have become complacent with your words–where you have not been aggressively speaking His Word of life and faith over your life.
Confess to the Lord your agreement with His Word, which says we frame and fill our lives with our words.
Ask the Lord to fill you with a fiery zeal to confess His Word out of your mouth over every aspect of your life.
Ask the Lord to make this fun for you, not tedious or boring.
Ask Him to show you signs of land and signs for good.
Ask Him to show you the results of your Word confessions even from the first day you begin speaking His Word over yourself.
Ask Holy Spirit to give you creative confessions of splendor, glory, and blessing to speak over yourself, your family, your business, your health, and your finances.
Ask Holy Spirit to help you enjoy speaking the Word of life over yourself so much that you will never be complacent in this again!
Related: Worthy of God series: Are Your Dreams Big Enough?
As a reminder, always pray in every way the Lord leads you. Holy Spirit is your intercessor (Romans 8), and He will help you pray just exactly the way HE wants you to.
So use your own words; ask Holy Spirit to help you; and simply receive from Him as He prays through you the heart of the Father!
See you tomorrow for Day 14!