Day 20: Lord, Increase My Greatness!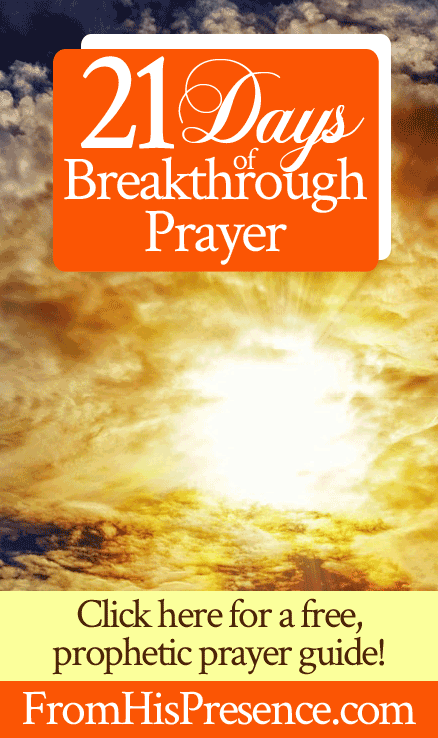 Welcome back to 21 Days of Breakthrough Prayer! Today, we are praying a shocking prayer taken directly from the Scriptures: "Lord, increase my greatness!"
Are you ready?
A couple of reminders:
This is a very simple series; I am not expounding on each Scripture very much, except through a bullet-point list to share some prayer pointers. I also am not writing out sample prayers, as I believe the Lord wants you to exercise your prayer muscles and make these Scriptures your own vocabulary for prayer.
But, even though it's a simple series, I believe it's a POWERFUL one … and I want to hear your testimonies as the Lord answers your prayers, okay?
See the 21 Days of Breakthrough Prayer series table of contents here.
And now, for Day 20 of 21 Days of Breakthrough Prayer:
Our Scripture for Day 20 is Psalm 71:20-21, which says:
You, who have shown me great and severe troubles, shall revive me again, and bring me up again from the depths of the earth. You shall increase my greatness, and comfort me on every side" (Psalm 71:20-21).
Pray along these points:
Thank the Lord for every hard time He has ever allowed you to endure, for He has worked–or is working–every one of them for your good.
Thank Him for sustaining you through every trial you've ever been through in your life.
Thank Him for bringing you to where you are today, and for being with you always.
Tell Him you trust Him.
Tell Him you love Him.
Tell Him you know that your times are in His hands.
Thank Him for bringing you out into a wide place, a good place.
Tell Him that even though you've been in a trial recently, you know that He SHALL revive you again.
Speak this out loud: "Come from the four winds, Holy Spirit, and breathe on me, that I may live."
Ask Father God to fill you with His fresh fire, and to let the rain of His Spirit pour into your spirit, soul, and body right now.
Ask Him to roar over you right now.
Ask Him to fill you with His courage and strength.
Ask Him to fill you with His peace, joy, and POWER with His roar.
Ask Him to wake you up and fill you with more life than you have ever received in your whole life before this moment.
Ask Him to bless you indeed; to enlarge your territory; that His hand would be with you; that He would keep you from evil; and that you would not cause pain.
Pray this: "Lord, increase my greatness–for Your glory."
Pray this: "Lord, increase my greatness–for your good pleasure." (Remember that it pleases Him to increase your greatness; it is the Father's good pleasure to give you the Kingdom! He WANTS the opportunity to do so; it's fun for Him!)
Ask Him to increase your greatness simply also because He loves you.
Ask Him to make all the changes in your life that are necessary in order for you to represent Him, your royal Father, well on the earth and show the world who He really is.
Tell Him to make you His playground for pouring out all the good and perfect gifts that He has been yearning and craving to give you.
Ask Him to use you as a tool in His hand for the earth to be filled with the knowledge of His glory as the waters cover the sea.
Tell Him you'll give Him all the glory!
Promise Him that you will not forget the Lord your God, who gives you power to get wealth, and so confirms His covenant, which He swore to your fathers!
Ask Him to comfort you on every side.
Ask Him to bring you comfort and encouragement in every situation in your life, every moment of every day.
Thank Him for increasing you, comforting you, and using your life as His playground and sandbox for pouring out His goodness on the earth!
Thank Him for blessing you and taking care of you so well, and give Him glory, honor, and praise!
That's our breakthrough prayer for day 20!
Remember to use the verse itself as your vocabulary for prayer. Doing so will not only help you pray the most effective prayers it's possible to pray, but it will also help you hide God's Word in your heart, that you might not sin against Him (Psalm 119:11).
Did you pray this Scripture with me today? Or, do you have a testimony to share about how God has answered this prayer? If so, please leave a comment below! I'd love to hear what the Lord is saying to you!